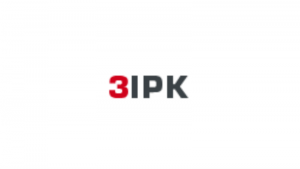 3IPK is a new aviation industry blockchain project aimed at redefining existing aviation processes. It has recently announced the first public showcase of the 3IPK application demo, a closer look at the SmartDust Fingerprinting technology and further plans to bring 3IPK to other branches of the industry, and more.
3IPK board member, Juraj Zamecnik, has commented: "The issue of counterfeiting aircraft parts has had and will have an even stronger impact on the aviation business with the ever-increasing delivery rates of new aircraft. In addition to this, new technologies like 3D printing, which are on the rise, provide ever cheaper opportunities for malicious actors to make large amounts of money by providing close-to-perfect fake spare parts at a fraction of the cost. Complete traceability of immutable certification data, as well as full traceability of immutably identified parts, can solve this issue. This is the contribution of 3IPK and DECENT to the overall safety of all aircraft."
3IPK, Decent and DCore
In October 2018 3IPK and DECENT stated their intention to apply blockchain to the aviation industry. Using DECENT's blockchain platform, DCore (where DCore is a stable, customisable and cost-efficient open-source blockchain platform) the 3IPK project aims to automate:
certification control
airworthiness
supply chain
maintenance processes.
In the future this should extend beyond aerospace to the automotive, defense and nuclear sectors.
The 3IPK application links the physical and digital. The recent showcase demo'ed a functional closed application where the application contains several methods which link aircraft physical parts to digital parts already recorded in a system.
It is possible to add, and pair, these parts via SmartDust Fingerprinting (which allows for the recording of every action in the application through DECENT's DCore blockchain). All records are viewable via the Blockchain Explorer. This shows:
the exact block (of the blockchain) recording an operation
the timestamp of the specific record, precise to the second.
The early version of the application includes features such as:
Earned Value Management (EVM)
pairing/unpairing parts
a function for document comparisons
installation of approved parts into an aircraft
sending parts for repairs
and more.
For its application, 3IPK will use a new stable token, IPK. This will peg to fiat money (US$).
SmartDust Fingerprinting
One of the technologies 3IPK incorporates goes by the name 'SmartDust Fingerprinting'. This is an identification method of physical parts in such a way that the handler has almost 100% confidence that a different, or falsely manufactured, part will become conspicuous.
The SmartDust Fingerprinting technology marks an item with tiny particles. These dispense in an immutable way – meaning that it is statistically impossible to place these small particles twice in the same way in space.
This technology, which is still in development together with 3IPK's technology partners, will involve particles for distribution in two ways:
one concerns metallic particles, sensitive to electromagnetic excitation; their specific distribution in space that would provide an electromagnetic spectrum response
the other method includes a distribution of small colored particles or visual patterns readable by computer vision technology and then processed by the AI; this generates a unique digital code for every individual part.
In both cases, the immutability guarantees the 'labeling'. To complement this 3IPK plans to:
develop computer-vision based fingerprinting solutions which are not hosted on electromagnetic fields
eliminate risks related to electromagnetic interference effects in critical aircraft areas.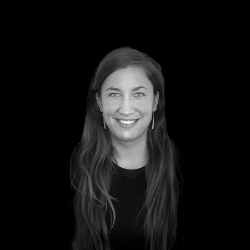 3IPK's CEO, Maria Capova, observes: "DECENT's DCore aptly suits the purposes of 3IPK. Since 2017, the platform has proven its reliability and stability and can, therefore, guarantee a level of service which is required for aerospace industry applications. Don't forget, we're talking about business-critical applications where trustworthiness at the level of integration, as well as the experience of the technical team, is of utmost importance.
"Safety is paramount for the aviation industry as the very existence of this industrial segment relies on the safety record. Imagine having 10% of flights subject to an accident – would you take a plane for your next business trip to Singapore?"
Enterprise Times: what does this mean
According to 3IPK, the aviation must spearhead continuous improvements to safety standards. This explains why 3IPK, in its initial phase, concentrates on aviation. However, after proving its advanced processes into aerospace, 3IPK plans to secure data as well as parts and decrease safety management costs in the automotive, train, construction, defense, nuclear and other sectors. In effect the strategic concept of 3IPK is to expand into other industrial segments once aerospace has implemented its concepts
All this made reasonable sense to Enterprise Times, until it learned of the 3IPK / IPK token connection. Why is this needed? Why not operate in US$ (the primary currency of the aviation sector). To Enterprise Times the suspicion exists that IPK tokens are either for money raising purposes and/or to develop barriers. Neither explanation appeals.