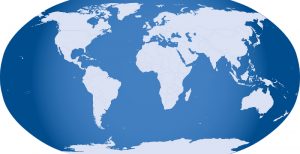 Verenia has announced the latest update to its CPQ solution for Oracle NetSuite. 'Verenia for NetSuite' is a CPQ that is native on the NetSuite platform. It delivers capabilities suitable for industries including Manufacturing, retail, Wholesale, Marketing, Software and Services.
Vic Pellicano, CEO Verenia commented: "CPQ is no longer just for manufacturers. With enterprise customers in every vertical, including wholesale and retail, Verenia is helping companies get the most out of their NetSuite implementations with our native NetSuite sales toolset."
The new release enhances the existing capabilities and now include:
Multilingual functions with seven language options.
Support for over 190 currencies.
Import and export of 2D media for proposal generation.
CPQ sandbox environment.
An improved user experience.
Heightened mobile responsiveness.
As Verenia look to extend its functionality from a product focus to service focus it has added the ability to import and export media and marketing collateral to enhance proposals. The sandbox new environment enables customers to test features and workflows without disrupting the live system. Enterprise Times was unable to source more detailed release notes on this update.
The additional language support is sensible. It follows the rapid expansion and growth overseas that NetSuite is experiencing at the moment. Founded in 2012 and based in the Greater Chicago area in Illinois, Verenia is also looking to expand to new geographies. How soon that will include an actual international office isn't known. The company has not yet raised any funds to help with that expansion, but one wonders how soon that might happen.
CPQ systems are in vogue
As companies look to increase the efficiency of their sales operations, CPQ solutions offer  improved efficiency and much more. Companies like Apttus were leading the way with complex systems on both Salesforce and Microsoft Dynamics. Apttus though was recently bought by Thoma Bravo, indicating perhaps that investors are willing to fund the market.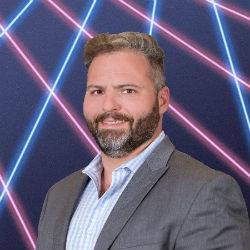 Verenia has seen its CPQ solution reduce errors in quotations by 45% and proposal errors due to ad hoc discounting by 75%. It also saw the average quoting time reduced by 200%, compared to using the standard NetSuite application, in one customer.
Verenia is not the only company that sells CPQ solutions for NetSuite. It is however, the only native application. Configure One and, CallidusCloud CPQ are NetSuite hybrid applications and Experlogix, ConnectWise Sell and ICE Software are NetSuite integrated applications.
While Verenia has an alternative CPQ solution that integrates to other CRM systems it seems to be focused on NetSuite. It is also promising a new solution for NetSuite as well. Pellicano added:  "This is just the beginning. Very soon, we will be releasing a new product just for NetSuite users that will change the way people use NetSuite for years to come."
What does this mean?
This announcement sees Verenia get closer to Oracle NetSuite. It is looking for Oracle NetSuite partners around the world to help with its own expansion. If it wanted to accelerate that faster, it could look to launch a funding round to accelerate its growth. It may also become an acquisition target for Oracle NetSuite. As a native application it would fit seamlessly into the NetSuite portfolio. With a new product on the horizon and the only native NetSuite CPQ solution, we may hear more about Verenia in the coming months.