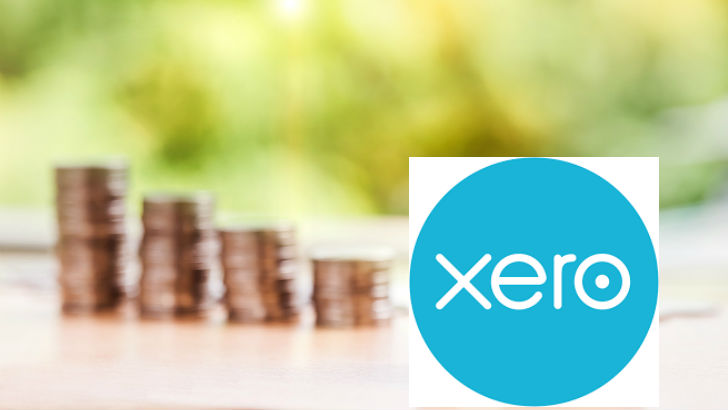 Xero US has announced a new pricing plan from November 1st 2018. It will see the cost for its Premium plan cut by $10 per month and get a new name. Its other offerings will not get a price reduction but will see name changes as Xero struggles to achieve its hoped for growth in the US.
The new Xero US plans are
The "Starter" plan is now the "Early" plan and remains unchanged at $9/month. This is $1 less than the current QuickBooks list price, although Intuit are currently offering the solution at half price. This entry level plan allows a small company using Xero to send 5 invoices and quotes a month, enter 5 bills and reconcile 20 bank transactions.
The "Standard" plan becomes the "Growing" plan. Still priced at $30/month it compares to a list price of $35/month for QuickBooks Essentials (currently $17/month). However, the two plans are different. The QuickBooks plan allows up to three users, while the Xero plan includes payroll for up to 5 people. This is the Xero payroll add-on rather than the full featured Gusto payroll that Xero announced a partnership with one month ago.
The "Premium" plan becomes the "Established" plan and drops from $70/month to $60/month. It will also include Expenses and Project add-ons which are charged as extras in other regions. The Expenses module allows employees to capture expenses at the point of purchase. It reduces errors and saves time, giving small business leaders an instant oversight of cash flow.
Xero projects is one of the areas where Xero has invested heavily in R&D. While it isn't yet a fully fledged PSA solution it is slowly getting there. It allows small businesses to quote, track and invoice multiple projects in a single application. Importantly, increasing the number of users for both Xero Projects and Expenses will not increase the cost. In the UK Projects costs £5 per user per month. This move by the US will be watched with interest in the UK and elsewhere. If Xero manages to capture an increasing market share then will other regions follow?
New acquisitions bring additional functionality
The partnership with Gusto and the acquisition of Hubdoc have also brought new functionality to the Xero users' fingertips. Hubdoc is now offerings a free trial for up to six months for five users until September 30th. The offer is open to users in any region including the US.
The work integrating Gusto to Xero is still ongoing. What isn't clear yet is when that work will complete. However, Xero payroll will stop in December 2018 so there isn't long for the full integration to be completed. For now though, customers are able to use the Gusto full service payroll solution for £39 +$6 per user per month. At the moment small businesses without Xero payroll can sign up and get two months free. For existing payroll users there is a separate offer available within their payroll application.
Changes for partners too
In a separate blog Xero has also announced what impact this will have on partners. Despite the reduction in pricing Xero is now offering an increase in partner points for customers using the established edition. For Bookeeepers and Accountants paying the subscription fees for clients they will get 4 points (an increase from 3 points) from 31st October. For clients paying direct to Xero they will get 6 points from 31st October, an increase from 4.5 points.
In addition, the partnership with Gusto means that Xero US are no longer offering Xero Payroll certification. Partners will need to look into the Gusto training offerings. Gusto have four levels of partner: starter, bronze, silver and gold. These levels are defined by the number of clients using Gusto rather than expertise. There are four core advantages: free software, customer service, marketing tools and up to 20% revenue share.
What does this mean
With this announcement Xero US is heavily targeting small services businesses with a few employees across the US. The price drop, new features in the Established plan level and changes to partner benefits should appeal to this market. The barrier to success may be the pricing that QuickBooks currently has for its payroll service. Normally priced at $39 per month it is currently $19 per month. This is well below the $36 that Gusto is priced at. Will QuickBooks maintain that price level? Can it maintain it?
Current Xero users with the standard plan appear to be missing out from December. They will pay the same but will lose access to Xero Payroll at the current price level.
The addition of Xero projects and expenses as part of the solution is a clever move though. It will be very attractive to small services businesses looking for a simple solution. It also moves Xero closer to becoming an ERP solution than a simple accounting one. Does this leave behind a gap in the market for a pure accounting solution to pick up customers?
Xero US has not reached the exponential growth levels that it had hoped for. This move is clearly designed to do that. However it is a different marketplace to both the UK and Australia where the incumbent accounting solutions (Sage and MYOB) were slow to mobilise against it. QuickBooks has deeper pockets and QuickBooks Online at least equals  Xero in many areas. This could be a tough fight for market share.