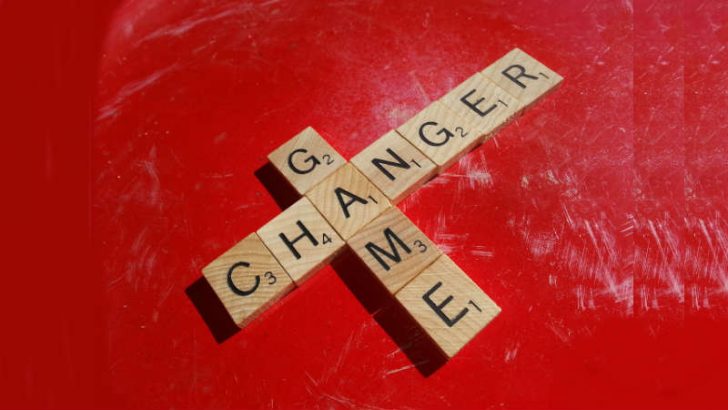 Oracle has announced its autonomous database is now generally available as Oracle Database 18c. It also announced the first service built on its autonomous database, the Oracle Autonomous Data Warehouse Cloud. The Oracle autonomous database was first announced by Larry Ellison, CTO at Oracle World last year.
The announcement was made at an event hosted by Larry Ellison who revealed that the new database was available a week ago. Ellison also promised that this is: "the first of several autonomous PaaS services we will be delivering this year." Oracle has already announced that the Oracle Cloud Platform will take advantage of the Oracle autonomous functionality.
Oracle Autonomous Data Warehouse Cloud
This new service delivers the Oracle database without the need for lengthy and complex installation processes and, according to Oracle, at half the price of Amazon Web Services. Çetin Özbütün, SVP Data Warehousing & big data technology, Oracle commented in a supporting video: "It will redefine what a cloud service for data management should be like."
He called out three key features:
It is easy to use with automated management and tuning.
Fast, based on Exadata technology
Delivers instant elasticity with no downtime for the scaling of compute and storage.
Importantly, because this is an upgrade to the existing database, it means that all Oracle tools and other services are already integrated to the new platform. This even includes third party business intelligence tools.
The system will need to build a level of trust with the users.  It does not provide any configuring or tuning parameter for administrators to use. For some this might be a step too far. In the same way that it is rarely possible to access a car engine with a spanner, Oracle has taken the database to the next level of autonomy. Customers only need to define five settings before starting to use the data warehouse. These are:
What data centre region the service is provisioned from
How many CPU's and terabytes of storage required
What is the administrator used id and password.
Once initiated customers can load up their data into the service. That data is compressed and encrypted. Nothing else is done. There is no need to define indexes. Customers are able to start running queries immediately, either from Oracle, third party BI tools or the new SQL notebook that Oracle has also launched. There is more on this in a blog by Charlie Berger, Sr. Dir. Product Management, Advanced Analytics and Machine Learning, Oracle
Early adopters enthusiastic
Customers with early access to the new service have been impressed. It delivers three key benefits that will make many sit up and take notice. It reduces cost through a combination of elasticity and data compression. Manuel Martin Marquez, Big Data Engineer and Data Scientist, CERN commented: "Our initial tests have shown that Oracle Autonomous Data Warehouse Cloud offers important innovations. For instance, Oracle Autonomous Data Warehouse Cloud automatically reduced the storage required by important control systems by a factor of ten."
Elasticity brings savings in costs and also time. Organisations no longer need to consider delays to bringing in new compute power or data storage. Jerry Gearding, CTO, DX Marketing said: "The elastic scalability of the Autonomous Data Warehouse Cloud, where we can easily scale up and down and only pay for processor services when we're actually using them is a big benefit for DX Marketing."
One of the aspects that many, especially database administrators might be sceptical about is the entire lack of a requirement to tune the database for the task at hand. Benjamin Arnulf, Director of Business Intelligence and Analytics, Hertz explains: "I've been really impressed with how Oracle Autonomous Data Warehouse Cloud can take different types and sizes of analytic workloads and get better performance without any fine-tuning. It will allow us to reduce costs and re-invest savings into improving customer service, thus rewarding our customers."
Early indications are that industry analysts agree with both Oracle and the customer feedback. Both Gartner and IDC were complimentary. A recent KuppingerCole report stated: "Oracle goes much further than just automation with its newest offering. This approach has immense potential benefits not just for reducing labor and costs for customers, but for dramatically improving database's resiliency against both human errors and malicious activities, internal or external. Each database is also designed to have security features enabled by default and relevant parameters automatically configured according to the current security best practices."
What does this mean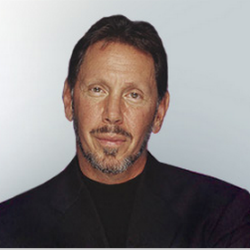 Will Salesforce and SAP regret their decision to move away from the Oracle database? Both are in the process of migrating away from Oracle to their own technology. SAP is further along with SuccessFactors due to complete its move to SAP HANA by the end of 2018.
Will Salesforce now reconsider? While it is moving some requirements to Salesforce Heroku it may see Oracle 18c as a game changer.
Where does this put AWS? It cannot compete purely on price. It now needs to provide an equivalent offering that delivers the savings, not just in terms of the database as a service cost but also the internal customer cost savings that the Oracle autonomous data warehouse offers.
Ellison might just have changed the game. During his presentation he stated that the "Autonomous database is based on technology as revolutionary as the internet, machine learning." If the future announcement from Oracle are as well received by customers it might just have pushed itself into a position where it can start to claw away at the lead AWS has in cloud services.