The Cornerstone OnDemand Foundation has launched a new platform targeted at delivering training to spontaneous disaster volunteers.
The Cornerstone OnDemand Foundation, is the non-profit organisation set up by Cornerstone OnDemand. The new platform, VolunteerReady.org is an online LMS that aims to deliver free training to spontaneous volunteers responding to disasters in the USA.
Spontaneous volunteers can make a significant difference to disaster recovery efforts. When Osceola County, Florida was hit by a tornado estimates for the clean up were around $8 million. Through the efforts of spontaneous volunteers, that figure was reduced to $1.4 million and they helped to nearly halve the expected time for the clean up (Source: Corporation for National and Community Service).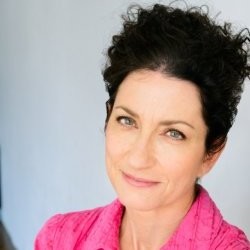 Julie Brandt, executive director, Cornerstone OnDemand Foundation commented: "Last year, the United States experienced a historic year of weather and climate disasters, totaling more than $300 billion of cumulative damage — the worst in U.S. history.
"After each disaster, Americans rallied. We saw the giving spirit of the American people and their deep desire to help others.
"But we also saw there was a need to equip unaffiliated and untrained volunteers with basic knowledge and skills to provide the most amount of aid possible. VolunteerReady helps to meet this critical need and prepare more volunteers to safely and effectively respond to disasters."
Meeting the challenge
While volunteers often bring needed skills there are also risks and challenges to overcome, and their efforts need coordinating. This is where the new platform aims to offer training free of charge to alleviate these challenges. Cornerstone worked with several disaster relief organisations to set up the platform. These organisations included:
What does the training consist of?
For volunteers, it provides an important education resource before, during and after their work. If used it will also help to minimise their risk and maximise the benefits they can deliver. Once registered volunteers can take short courses on a variety of topics including:
Code of conduct: Follow a strict code of conduct that maximizes effectiveness, safety, and dignity when helping people. in their moment of need.
What to know before you go: Understand your reasons for volunteering, whether you have realistic expectations, and are physically and mentally capable of managing the challenges that exist in the aftermath of disasters.
Spirit of Service: Learn about the valuable impact volunteers can make to bring hope and support to disaster survivors.
Physical safety: Critical information to help you understand the inherent risks of volunteering in disaster response and the essentials of personal safety to reduce the risks.
Roles in disaster recovery: Review a list of potential tasks you may be asked to perform as a volunteer, as well as related expectations to help you safely and appropriately engage.
Emotional resiliency: Learn how to promote your wellbeing by recognizing and managing different types of stress that can occur before, during, or after volunteering.
Cornerstone OnDemand Foundation launched VolunteerReady to serve as a centralized training platform to allow spontaneous volunteers to take just-in-time training before, during and after a disaster. The platform leverages the Cornerstone learning management system (LMS) and can deliver the course to any device. There is an expectation that the site will add more courses over the coming months
What does this mean
Cornerstone has taken their software and deployed it in a way that helps the wider community during its lowest point. In partnering with several organizations, it is making sure that the initiative endures and thrives. When disasters strike there are often multiple local, state and federal agencies attending. The platform provides a means of bring aspects of their work together.
While VolunteerReady is looking to expand the training on the platform it will be interesting to see if it is used internationally as well. Several of the organisations listed support international relief efforts and this platform could become significant in a wider sphere. For now though this is a significant move that the non-profit organisations behind it fully support.
Pat Ross, deputy director at Team Rubicon commented: "When disasters hit, it is often neighbors helping each other first. When Team Rubicon arrives on scene, we look to incorporate local volunteers into our operations because it is their community. With VolunteerReady, we're enabling these volunteers to quickly gain the required skills to keep themselves safe working in a disaster setting and meet the needs of their neighbors in their time of need."