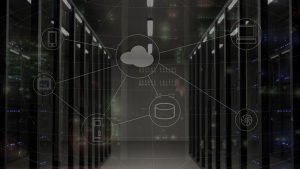 Oracle has announced that the Oracle Cloud Platform is to adopt autonomous capabilities. It is basing this new capability on the autonomous database services it launched at Oracle OpenWorld last year. According to the press release the goal is: "..to make to make all Oracle Cloud Platform services self-driving, self-securing and self-repairing."
The deployment of the autonomous services will take place during H1/2018 with Oracle not being drawn on a more specific date. There is also no pricing available around the cost of moving to the services.
According to Amit Zavery, executive vice president, product development, Oracle Cloud Platform: "The future of tomorrow's successful enterprise IT organization is in full end-to-end automation. At Oracle, we are making this a reality. We are weaving autonomous capabilities into the fabric of our cloud to help customers safeguard their systems, drive innovation faster, and deliver the ultimate competitive advantage with smarter real time decisions."
What does an autonomous Oracle Cloud Platform mean?
It's a good question. According to Zavery, this is about eliminating error, removing cost and refocusing resources. The cloud services will take care of themselves. They will identify the need to backup, create redundant copies, expand, contract and tune their performance.
One area that got a lot of attention at OpenWorld was the use of autonomous services for security. Zavery talked a little about this saying: "Upgrades and patching gets applied automatically and immediately. This leads to lower risk, reduce delay and increased availability."
This is more than just a set of basic autonomous processes. Zavery called out five areas and the impact of autonomous processes on them:
Application Development: Automation of the CI/CD pipeline will speed up the integration, deployment and testing of all code. It will detect the endpoints and ensure that code is properly configured removing security issues. These processes will make it possible for anyone to deploy new applications.
Mobile and Bots: Self-learning chatbots will help with app dev. They can improve the understanding of what the user wants and use that to map intent. They will also learn repetitive tasks from interaction with users and support teams and create automated services.
Application and Data Integration: Improving the integration between applications by understanding data requirements. This will create: "Self-defining data flows with automated data lake and data prep pipeline creation for ingesting data."
Analytics: Automated data discovery and preparation to assist data scientists in identifying the right data sets for analysis. It will also improve real-time analytics.
Security and Management: This will use a mix of machine learning and entity behavioural analytics to spot malicious intent. This will also integrate with existing security mechanisms to improve access while tightening data controls.
More than just Oracle Cloud Platform
Zavery made it clear that this is not just an Oracle Cloud Platform solution. Oracle is looking at the multi-cloud world in which its customers operate. They are likely to have a mix of clouds, applications and services that come together in any combination. The plan is to extend the autonomous services from Oracle Cloud Platform to all of these combinations.
It is a bold move and one that will raise eyebrows. Multi-cloud is not an easy place to be particularly when you are talking about deploying autonomous services. There is a lot that needs to be done to survive on the underlying platform. One place where it might be thought Oracle has a good opportunity to make this work is OpenStack. It is, after all, a supporter of OpenStack. However, its contributions over the last three versions have seen it slip from 25th to 39th according to Stackalytics.
When it comes to services running on other stacks, the question will also be how autonomous are the services going to be? On the Oracle Cloud Platform the company can expect tight integration with the underlying platform. For services deployed across Azure or AWS, how deep can it go when it comes to automating behaviour? For security, this is a serious question but even acquiring and releasing resources based on service load varies from platform to platform.
What does this mean?
Oracle didn't react when the rest of the industry went to cloud. It was a very late player into the space. In the last 18 months, however, it has changed its attitude substantially. It is still far too early to think of Oracle as being all-in on the cloud. It is also too soon to call it a cloud company as it has too much legacy software and revenue to defend.
Despite this it is moving and moving faster than many of its competitors at the moment. Delivering a set of autonomous services in a multi-cloud environment that are fully functional and meet customer demand, will give it a lead over several competitors. There is a lot to be done to move from the hype of an announcement to the cold harsh reality of deployment. It will be interesting to see how quickly Oracle convinces customers that its autonomous cloud offering is the future.