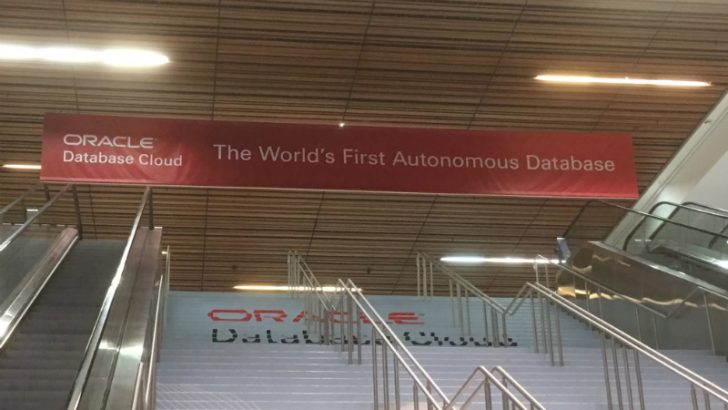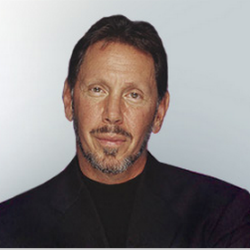 Larry Ellison took the opportunity to announce not just the autonomous database but also highly automated cybersecurity at Oracle OpenWorld 2017. Ellison first spoke about the new autonomous database at Oracle's recent results announcement. That was expanded on at another event where Oracle introduced database BYOL (Bring Your own License) to PaaS Pricing.
For Ellison there are three reasons why companies should consider the new Oracle database:
Security
Speed
Cost
Talking about security Ellison commented: "The safest place to store your data is an Oracle database, particularly an autonomous Oracle database."
In a message that he repeatedly drove home to the audience, he cited Equifax several times inferring that had they been using the Oracle autonomous database it would not have occurred. This is debatable as the breach was not in the database at Equifax, it was in Apache Struts. While the autonomous database will be as up to date as possible, there are circumstances where other components might not be also. It also cannot patch a vulnerability of which it is not aware. This is where the highly automated cybersecurity solution might mitigate that issue.
The autonomous database does not wait for human interaction to get its patches or perform upgrades. It will do all of this itself. The solution will also release humans from mundane administrative tasks including database tuning. In doing so it means that it is eliminating human error from the equation. Ellison also noted that malicious human intervention is also less likely.
In justifying that speed and cost are better with Oracle he picked on Amazon and especially Amazon Redshift.
"Less than half the cost of Amazon"
Ellison repeatedly mentioned that the new autonomous database will delivery workloads in less time and at less than half the costs of competitors. He also demonstrated how realistic workloads might actually be as much as ten times faster. In his attack on Amazon Redshift he said that its costs are 9-15 times higher than Oracle.
The benchmark demonstration used Amazon standard pricing against the new BYOL pricing, with a committed monthly spend for a 30% discount. Whether Amazon users might achieve a discounted prices is difficult to say. However, the benchmarks seemed impressive. It used customer data from marketing, financial and retail analytics workload. Three different set-ups were compared; Oracle autonomous database on Oracle cloud, the autonomous database on Amazon cloud and Amazon Redshift on AWS.
The tests using financial data turned in interesting results. The new autonomous database on Oracle cloud took 23 seconds and cost $0.04. The same solution running on AWS took 255 seconds and cost $0.34. Amazon improved slightly when using Redshift for this test, clocking 247 seconds and costing $0.27.
The figures for retail were similar. Oracle on Oracle took 35 seconds and cost $0.04. When deployed on AWS it took 261 seconds and cost $0.23. Redshift, meanwhile, took 282 seconds and cost $0.31.
So who is the autonomous database aimed at?
While not independent the results are pretty damning for Amazon and it will be interesting to see how it responds. That Ellison and Oracle is guaranteeing that the Amazon bill will be halved as part of the SLA, expect some price cuts by Amazon. Oracle is pushing hard and for those users that are using Oracle databases on Oracle cloud this is a segment that Ellison is keen to capture. AWS spent $60 million with Oracle last year and no doubt charged customers more for the service. It is a target market that Ellison clearly wants to recapture.
However while Amazon are seen as the main competitor he did mention Azure and saved his last comments for SAP HANA. Ellison closed with the words: "Oracle is better than Hana, Oracle is better than Redshift."
Is this the end of database administrators?
No. Ellison sees this as their release from the mundane tasks that take up much of their time. It will allow them to focus on more important, strategic tasks. The list he gave included database design, data analytics, data policies and above all securing data.
Ellison added that administrators can: "Get away from day to day routine stuff… they can spend more time securing their data." He believes that the importance of that task is increasing adding: "This is going to get a lot worse. People are getting a lot better at stealing data."
More will be known about this when the announcement is made on Tuesday. However, many will question if it will really remove security issues from the list of things administrators manage.
What is coming when?
Ellison revealed that there are four versions of the new autonomous database. The data warehouse edition will be available from December. OLTP will follow in June 2018. Customers can run both solutions in the public cloud, private cloud or using Oracle Cloud at Customer. There will also be an Express database cloud service and a nosql database cloud service, both available in 2018. Customers will also be able to choose between low cost or a high performance/high availability option.
So what about security
Ellison said little about the "highly automated cybersecurity" solution other than it would be part of the keynote on Tuesday. He indicated that the underpinning technology was the same for both this and the autonomous database machine learning.
He did indicate that the Oracle cybersecurity solution is also heading towards full autonomy. What that actually means is unclear. As Ellison was keen to point out there is still a role for database administrators.  Cybersecurity may pick up anomalous events such as when the CFO logs in from the Ukraine. However, that does not mean that it will detect and react to everything. A new virus might look like something normal at first. It makes sense in the database world where the system can classify different query patterns and automatically tune the database.
Hopefully there will be much more detail in Tuesday's keynote to find out exactly what Oracle is planning.
What does this mean
Oracle has a database solution that it feels can blow Amazon Redshift out the water. Ellison described it as revolutionary. While he may have used similar language in the past, this time is true. Certainly the autonomous database when it is released should get a good take up.  As Ellison repeated frequently as his sales mantra: "But the shock is you have to be willing to pay much less."
Even if Amazon drop their prices to the current levels that Oracle delivers, customers will still find it cheaper to run the full Oracle solution. Not using the autonomous database meant that database administrators will spend time and resource on fixing issues.