Mavenlink has announced the latest release of its Project Management and Resource Planning solution in time for Dreamforce 17. The solution is available on the App Exchange and integrates with Salesforce Sales Cloud. The Mavenlink Salesforce app is a native application although Mavenlink PSA is not. This enables a straight forward integration between Mavenlink and Salesforce Sales Cloud.
Amanda Davenport, operations analyst, Novo commented: "The integration between Salesforce and Mavenlink is smooth, and setup was easy as selecting a few options to get it turned on. Connecting Mavenlink with Salesforce has helped our firm get our service delivery and sales teams better aligned and effectively forecast resource needs based on what's coming in the pipeline."
The power of triple integration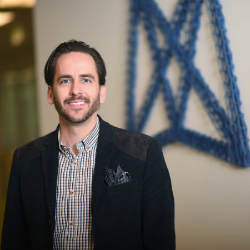 Mavenlink has a focus on integration, not just with this release. It is something that underpins their whole approach to the market. In this release it has developed a tighter integration between sales and operations departments.
Its software doesn't just integrate with Salesforce. The open API approach has allowed it to develop tight integrations with other applications. This includes ERP solutions such as NetSuite, Oracle, Sage Intacct, SAP, Workday and Xero. It has integrations with other point solutions including Jira for collaboration, Google Drive and Expensify for expense management. This strategy was recently laid bare in a whitepaper Mavenlink published.
The company also has a vision of an integrated business network within its customer ecosystem. Ray Grainger, CEO of Mavenlink talked about this during an interview earlier this year. It is something that Mavenlink is working towards and may be in a release as early as next year.
Roger Neel, CTO Mavenlink said: "With Mavenlink's API first strategy our customers can take control and shape their broader technology footprint to fit their needs, large and small, and really reimagine how they want to structure their business interactions. In this sense using Mavenlink can be a competitive advantage that helps unlock strategic growth. Mavenlink is not simply a technology, but also a platform help services organisations thrive in the digital era."
Operations and Sales integration
The key feature improvements with this release create closer ties between the sales teams using Salesforce and the operations teams using Mavenlink. Five key highlights are included in the release. There are now more trigger points that companies can enable between the two solutions.
When a potential lead reaches a specific point it can trigger the creation of a task to develop project estimates from within Mavenlink. Sales and operations teams can communicate using Salesforce Chatter. This has a bidirectional integration with Mavenlink's activity feed. When a sales lead reaches a specific opportunity stage it can trigger the creation of a project within Mavenlink. Relevant project updates are fed back to Salesforce as the project progresses.
The integration extends to influencing who is allocated to projects, without ever leaving the Salesforce ecosystem. This helps to streamline the process. It also ensures that where customers are requesting specific individuals on projects they can be accommodated.
With this update the interface is now Lightning ready. This enables companies to migrate their Salesforce users onto the more modern Lightning UI. Other updates include improvements to configuration. The press release states that: "standard and advanced configurability have been added". Though what this means is unclear.
The data sheet (registration required) on the Mavenlink's native Salesforce integration has a little more detail. It notes that customers can create and apply specific templates to projects that are initiated from Salesforce. Depending upon the type of "project" a template can be created at different trigger points. What isn't clear is whether these triggers can be customised by lead type and/or by customer. It does say the integration sync occurs hourly.
The key benefit to services organisations is that this improves forecasting across the business. The cost of project delivery is mapped into the sales process earlier. Not only will business leaders see the revenues within the sales pipeline, they will have a more accurate estimate of the costs and profitability of each deal. This also gives sales a clearer understanding of their margins and the flexibility they can offer on pricing to clinch the deal.
What does this mean?
Mavenlink (PSA) is not native on the Salesforce platform, thus the sync delay. It does allow organisations, through its API first strategy, to choose which systems companies wish to use. With this release they have created an even tighter integration with Salesforce. It will be interesting to see how customers take advantage of the new features and where they find the limitations are. This is not a problem for Mavenlink but rather an opportunity as it gives them direction on how to improve in the next release.