It is quite strange that when I ask my students at the beginning of a training course what they believe formatting is, I usually get a silent long pause. If you go to the Oxford English Dictionary online you will see this entry.
Simply put:- formatting is the way the words or values appear. Shape, size, colour etc.
Depending upon the data it depends what you might be able to format it to. In Excel we have many stages of formatting. I would like to introduce you to the formatting dialog box with all the different selections therein. Rather than just a few in the Home tab.
Select the cell or cells you need to change the formatting for.
Right mouse click in the selected area.
Select the entry "Format cells…"
A dialog box will appear.
There are 6 different tabs in this dialog box all for the use of formatting the data.
In the first Tab we find different ways of formatting numbers.
The Number tab
Select the Number selection.

Here you can see that there are three different ways of seeing a negative number. (the first and third being identical.) Red for me is a must when it comes to numerical values being negative.
Select the Currency selection.
This is very similar to the number formats but with a currency symbol before or after the number.
Accounting is similar, but the currency symbol is placed away from the number and this part aligns on the left of the column.
The Alignment Tab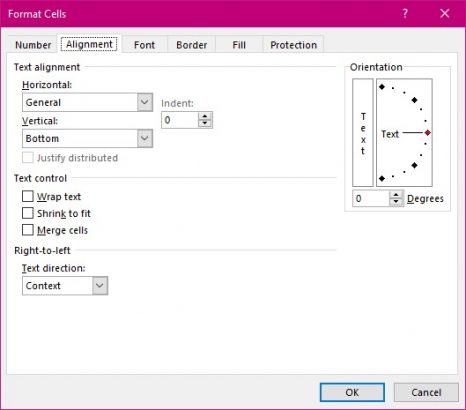 In this area you can manipulate where your data is placed within a cell.
The Font Tab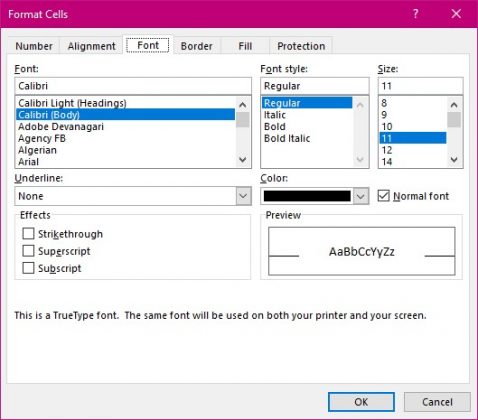 Here you have a little bit more than in the Font section of the Home Tab.
The Border Tab
The Fill Tab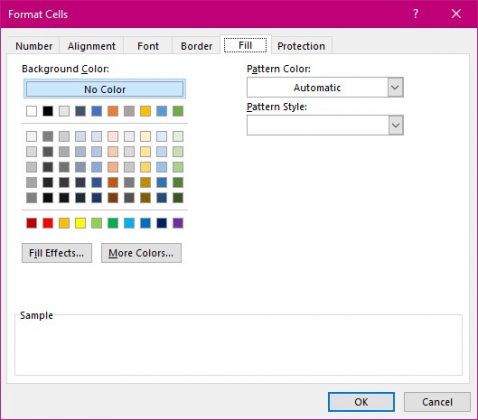 Here you have the ability not just to fill your cell with a colour but with a coloured pattern.
The Protection Tab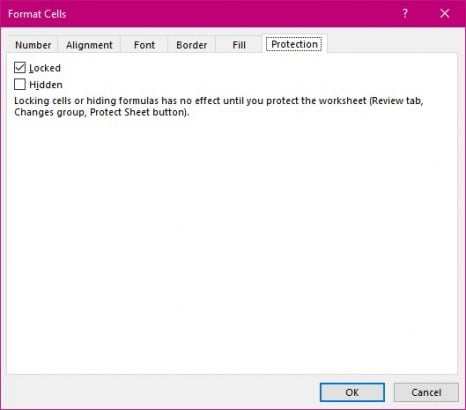 Read my tip on Protection for more information on this tab.
So there you have it, all the formatting under one roof as it were.
You can chose to change formatting from the several tools found in the Home tab
or from the mini tool bar that appears when you select a cell with your right mouse button.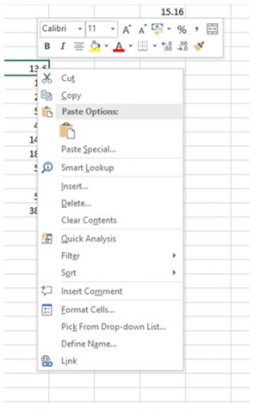 Formatting is very important. It helps the reader understand the different areas in a spreadsheet and allows them to read the data easily. Colour is fantastic.