IBM  has announced, with technology partners Stellar.org and KlickEx Group. a new blockchain banking solution to help financial institutions address the processes of universal cross-border payments. The design aims to:
reduce settlement times
lower global payment costs for businesses and consumers.
The approach exploits the IBM Blockchain. It seeks to improve the clearance and settlement of payment transactions using a single network in near real time.
According to Rizwan Khalfan, EVP and Chief Digital and Payments Officer, TD Bank: "TD Bank is pleased to participate along with fellow banking leaders to observe how IBM Blockchain can support more secure and effective payments solutions. We're focused on innovation that adds value for our customers and our business, and blockchain presents a tremendous opportunity to transform and enhance payment systems, enabling us to continue to evolve the products and services we can offer."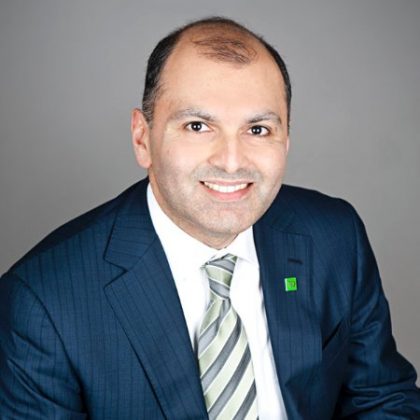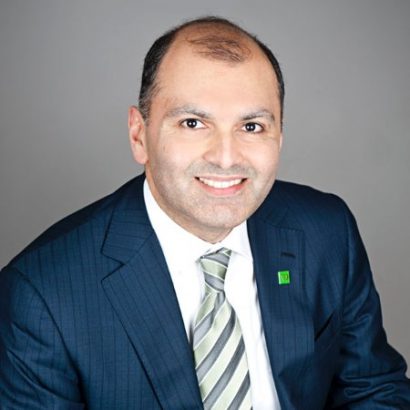 The problem encapsulated
To make a traditional international payment is costly, laborious and error-prone. Transactions in different currencies can require multiple intermediaries and can take days or weeks to complete. According to the World Bank, initiatives to modernize payments and provide financial access should improve the flow of currency and commerce. In turn this would extend financial services to one billion people by 2020.
This new IBM solution is already processing live transactions in 12 currency corridors across the Pacific Islands and Australia, New Zealand and the United Kingdom. Using a blockchain distributed ledger, all appropriate parties have access and insight into the clearing and settlement of financial transactions. It addresses all payment types and values. This enables financial institutions to choose the settlement network of their choice for the exchange of central bank-issued digital assets.
For example, in the future, the new IBM network should make it possible for a farmer in Samoa to enter into a trade contract with a buyer in Indonesia. The blockchain would:
record the terms of the contract
manage trade documentation
allow the farmer to put up collateral and obtain letters of credit
finalize transaction terms with immediate payment.
This would facilitate the World Bank's objectives, of conducting global trade with transparency and relative ease.
IBM's blockchain banking partners
IBM has convened an initial group of diverse banking leaders as part of the development and deployment process. They include:
Banco Bilbao Vizcaya Argentaria(BBVA)
Bank Danamon Indonesia
Bank Mandiri
Bank Negara Indonesia
Bank Permata
Bank Rakyat Indonesia
Kasikornbank Thailand
Mizuho Financial Group
National Australia Bank
Rizal Commercial Banking Corp. (RCBC) Philippines
Sumitomo Mitsui Financial Group
TD Bank
Wizdraw (HK) of WorldCom Finance
and other financial institutions.
The blockchain banking approach
"With the guidance of some of the world's leading financial institutions, IBM is working to explore new ways to make payment networks more efficient and transparent so that banking can happen in real-time, even in the most remote parts of the world," said Bridget van Kralingen, Senior Vice President of IBM Industry Platforms. "Making distributed ledger technologies more interoperable is the latest example of IBM's leadership driving the rapid advancement of blockchain."
In keeping with IBM's commitment to open source, the solution runs from the IBM Blockchain Platform on Hyperledger Fabric. Stellar.org and KlickEx Group collaborated with IBM, where:
Stellar is a non-profit organization and associate member of Hyperledger; its open-source blockchain network was purpose-built for the issuance and exchange of digital assets – where digital assets issued on the Stellar network aact as a foreign exchange bridge to allow for near real time settlement
KlickEx Group is a regional financial services company in the Pacific region; it will service banks, retail clients and consumers using this new network.
IBM will continue to advance the solution with the goal of expanding capabilities in order to support central bank-issued digital currencies, securities, bonds and structured financial assets.
Throughout, IBM Blockchain technology will provide performance orchestration in order to move payments among parties. Each payment is immutable once recorded, and settlement instructions are provided via smart contracts on Hyperledger Fabric. Initially, Stellar will provide the network and digital asset to facilitate the settlement of transactions cleared on Hyperledger.
"This new innovation and collaboration represents a significant milestone for Stellar as well as the financial technology industry as a whole," said Jed McCaleb, co-founder of Stellar. "We are using blockchain technology in production to facilitate cross-border payments in multiple integrated currency corridors. Currently, cross-border payments tend to take up to several days to clear. This new implementation is poised to start a profound change in the South Pacific nations, and once fully scaled by IBM and its banking partners, it could potentially change the way money is moved around the world, helping to improve existing international transactions and advancing financial inclusion in developing nations."
Why does this matter?
On first examination this looks a a whole lot like many of the trade finance blockchain initiatives in which IBM already participates. But look under the covers and this could be more pernicious, for other banks and SWIFT – even though SWIFT gains a mention: "The network is currently in use by Advanced Pacific Financial Infrastructure for Inclusion (APFII) members, a public-private partnership initially funded by the United Nations and SWIFT."
For example, where was this announcement made? At Sibos. Sibos: "is the annual conference, exhibition and networking event organised by SWIFT for the financial industry". Though the geographical area where this IBM initiative, which appears to have no name, will focus is not in SWIFT's heartlands of Europe, N America and Japan, it could reduce the attraction and use of SWIFT service in the Asia Pacific region. The expectation is that up to 60% of all cross-border payments in the South Pacific's retail foreign exchange corridors – including Australia, New Zealand, Fiji, Samoa and Tonga – will use the network by early next year.
Now think about the impact of success, if it occurs, on banks. In theory businesses and customers will benefit.More likely is that the reduced costs will flow to participating bank bottom lines. Customers should still benefit, however – if reduced times arrive and transparency through the whole trade and transaction process is truly clear.
Then there is IBM. As ET speculated not long ago, IBM becomes the blockchain monster. The participating banks depend on IBM for development and enhancement. They become beholden to what IBM decides, of course in consultation with its clients. Remember SWIFT. This is a member-institution that more often than not tells its members what it wants and not vice versa. Or Visa: it was once a bank member-owned 'co-operative'. Now it is its own master.
Arguably, this no-name initiative is a Google or FaceBook in sheep's clothing – for the banks. For IBM it has endless possibilities. If it succeeds it will demonstrate that knowing enough about your customers (all those IBM-involved trade initiatives) can enable you to build a solution which addresses real needs and create another semi-hidden, quasi-monopoly.