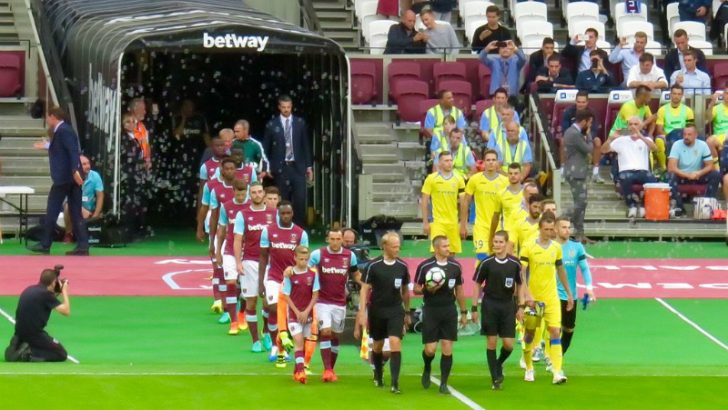 Sage has announced that West Ham United has selected Sage People to become its first cloud based HRM solution. It replaces an on-premises legacy system that the four person HRM spent most of their time administering.
In some ways it is surprising that Michelle Gull, Head of Human Resources, West Ham United FC took so long in initiating this project. In her last role at Charlton Athletic she introduced its first HR solution to improve the available statistics. Gull commented: "Our main focus was to improve our employee experience, which had impacted on talent recruitment and retention in the past. Equally the nature of the processes in place made it challenging for the HR team to keep pace with the Premier League's reporting requirements and the day to day running of the club. The addition of the company intranet capability, which Sage People allows, will also be critical in maintaining an engaged workforce."
This is a good win for Sage People. West Ham United considered an initial list of 60 vendors before selecting Sage People. Unlike Southampton FC they did not select Workday and decided that the British born Sage People was a better fit. Founded in the centre of Reading, Fairsail became Sage People earlier this year. That was after Sage initially made an investment and then bought the company.
West Ham uses phased implementation
The initial focus of West Ham United is to implement its HR and recruitment processes. This will ease the burden on the HR team supporting more than 250 employees. The intention is to go live with this initial phase in September. Subsequent phases will include the implementation of payroll integration and expenses.
Gull is anticipating the benefits of Sage People running from the cloud. It will be first time that employees are able to use their mobile devices to access self service and HR functionality. The software will help administrate the recruitment process. In addition its very existence should help to attract and retain staff. The modern employee is starting to expect mobile apps as part of their solution. A recent survey by Atomik Research, backed by Priority Software indicated that 84% of respondents thought mobile working increased productivity.
The move of West Ham United to the London Stadium probably gave the project a higher priority. Mike Bohndiek, Head of IT, West Ham United FC, commented: "Previously, all of the club's IT resources were on-premises and had no mobile or smart device compatibility. We wanted to adopt cloud services to modernize how we support our workforce, and the club's move from Upton Park to the London Stadium gave us the perfect opportunity to do this and move to a mobile-first strategy."
So why Sage People?
Bohndiek continued: "It was vital that we introduced a secure, scalable and powerful cloud solution that we could tailor to our complex needs, and Sage People stood out from the crowd. The Salesforce platform foundation and the power of reporting capabilities were also important factors in our decision, allowing the IT department to easily demonstrate the technology's value to the wider business."
The platform was not the only element key to the decision. According to the press release West Ham United FC also cited their detailed focus and approach as important in reaching their final decision.
What does this mean
It is possible that Fairsail might have won this deal on its own merits. The brand it now has as Sage People is significantly improved. The relationship marketing approach, ease of implementation and Salesforce back-end were certainly key though. Sage now has a significant mid-market HRM solution that can compete with any others. With the Salesforce platform and its Finance solutions Sage is now able to offer a complete business solution.
Adam Hale, EVP of Sage People, concluded: "At the end of the day, if HR and recruitment processes are hard to tackle, any business will struggle to hire and retain the right squad – and it's no different for a football club's support team. We're very excited to be working with West Ham and support the club as an evolving people company; we will leave it all on the pitch to deliver the very best employee experience in the Premier League."