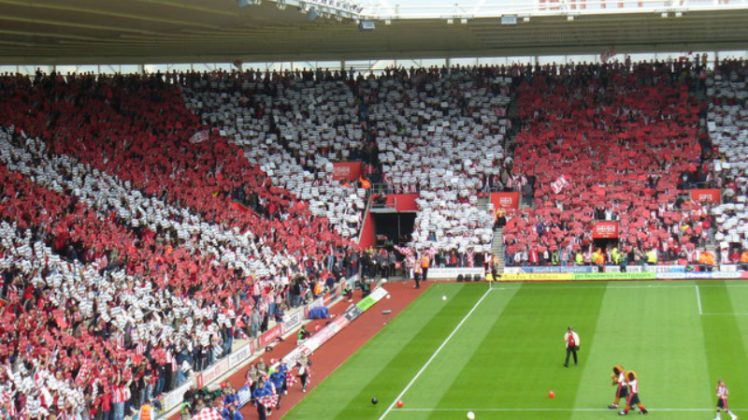 Workday has announced that Southampton FC has selected Workday HCM and Financials to replace its legacy solutions.  Southampton FC selected Workday Financial Management, Workday Human Capital Management, UK Payroll, Recruiting, Procurement, Expenses, Time Tracking and Planning modules.
Simplification and standardisation key.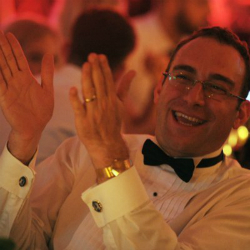 As Premier League clubs invest more and more in their playing staff, there has been a realisation that some of the ERP solutions have fallen behind. At Southampton there were four different systems in place running the HR and Finance functions.
Matthew Reynolds, IT director, Southampton FC commented: "We replaced Chorus from a finance perspective and on the HR side we were using Cascade HR, SEL Expenses & Access Payroll."
The new combined solution will support the 350 full time employees as well as 1,200 casual staff including some match day staff. This is below the normal user count for Workday. In addition Southampton are not looking to leverage the internationalisation built-in to the solution. So why did they select the cloud based solution?
Reynolds commented: "Just as Southampton FC has made significant investments in our players, stadium, and facilities, ensuring we have the right technology to support our growth is imperative. Moving HR and Finance to Workday will not only allow us to digitise and standardise our key people and finance processes, but we now have a tool that we are confident will grow with us and meet our demands in the future."
Reynolds explained further when asked why Southampton choose Workday. He added: "It's a single, unified system for HR and Finance, and it's built that way rather than bolting on elements to make it so. We're expecting improved process efficiency, less manual data entry, which will reduce errors, improve the quality of our data, thus realising a single version of the truth."
Why did Workday win?
While Reynolds would not be drawn on the details of who else they considered, he did comment that the usual contenders were involved. He also revealed that Workday scored consistently better in their selection criteria. This, one assumes, is because of the complete integration between HR and Finance. Employee salaries at any football club make up its highest cost and the integrated capabilities of Workday appear to be a differentiator.
Southampton will have a unified finance and HR system that can leverage data from both ticketing and merchandising. That deeper analysis might enable them to analyse and identify opportunities across the business in real time. Workday are introducing the capability to integrate external data into the analytics. If Southampton are able to extract details from all their systems into the single finance solution they should see some significant benefits.
Foolhardy or brave
Reynolds is not taking the safe approach. In his own words: "We are going for a 'big bang' deployment and the go-live is tabled for Q4 2017."
While this may seem a short deadline, it isn't actually known when they started working on the project. However, Southampton FC are using PWC to help with the implementation. That should reduce the risk substantially, though no doubt at a cost. PWC are a long standing partner of Workday and have substantial experience in implementation of the cloud-based solution.
A more cautious approach might have seen them deploy the Finance or HR solutions first. That probably would have added to integration costs and the overall timescales. Southampton FC are clearly looking to reap the benefits of the integrated solution straight away. Toby Steele, finance director, Southampton FC commented: "Workday Financial Management and Workday HCM will help us improve our ability to achieve high quality, relevant, and timely financial and non-financial data, giving us greater confidence in our decision making regarding the club's future."
What benefits are they expecting
By consolidating four legacy solutions onto a single cloud-based one there are some clear benefits. Painful upgrades are no longer an issue. In fact, Workday is moving to towards zero downtime for maintenance upgrades. There will therefore be no disruption to the business or the IT teams in the future. The HR team will be freed up from duplicate entry thus enabling them to concentrate on talent management rather than data entry and corrections to the multiple systems created.
The finance team will have an immediate overview of payroll data, the impact of overtime and salary changes. It will also get an essential link between merchandising sales and image rights. This will help them with strategic planning and reporting. These will provide a complete picture of the organisations financial performance from the point of sale in the club store to reporting. Those reports will also deliver insights in real time to the management team. That will enable them to make quicker and better decisions, less gut feeling and more evidence based in the future.
While the initial approach is big bang, the project does finish. Reynolds explains: "Once Workday is embedded as a business tool it doesn't stop there.  We want to maximise our investment and will look to expand this capability into other areas, such as player development.  The HCM function of Workday is extremely strong in talent development and succession planning.  Linking this with finance data will give us better insight into decision making that will move us forwards not only as a business but on the pitch too."
What does this mean?
For Workday this is a significant win despite the smaller than usual user numbers. They have won a deal that sees both HR and Finance adopted straight away. Most of the wins that Workday publicises are either HR or Finance, although the second sometimes follows later. Whether they can win more Premier League clubs remains to be seen. West Ham recently selected Sage and Manchester City are in bed with SAP.
Chano Fernandez, executive vice president, global field operations, Workday commented: "The Premier League is fast-paced and competitive, making it critical that member clubs like Southampton FC have access to real-time data so they can react more readily and strive to be the best. With Workday, Southampton FC will have a flexible technology foundation that will create greater efficiencies and provide better insights, helping set the club up for success as it looks to compete in Europe on a regular basis."
Once the Southampton solution is deployed Workday will hope for more success. It will hope that other clubs come to take a look at the integrated solution. It will be interesting to see whether the knowledge gained in one sporting club translates to others.