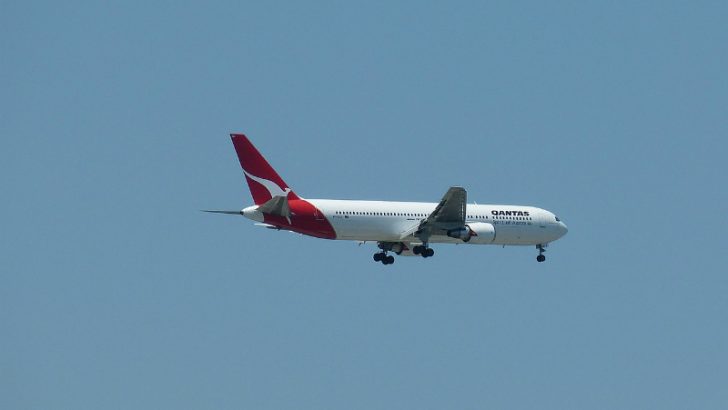 Workday has announced a strong set of Q1 results. Their share price (NYSE:WDAY) closed at 101.50, just short of a high for the year. If the current trend continues they will soon reach their record high of 109.92, a figure they achieved back in Feb 2014.
Aneel Bhusri, CEO Workday commented: "I'm pleased to report that our first quarter of fiscal year 2018 was one of our strongest quarter to-date. Indeed net new ACV experienced our highest year-over-year growth rate in almost three years. Our human capital management business remains strong with continued performance across customer size, geography and vertical. We also had a strong quarter for our financial management suite of applications as we had a 29 new core financial management customers. (Source SeekingAlpha.com)."
Total revenues were up to $479.9 million, increasing 38% compared to Q1 2017. Impressively, subscription revenues were up 42.7% to $399.7 million. Workday still operated at a net loss this quarter with the GAAP operating loss $60.2 million down from $71.5 million (2016:Q1), in percentage terms it was only 12.5% of revenues compared to 20.6%. Cash flow remains strong though.
Investments pay off for Workday
Workday spends a lot of money on R&D. That figure increased to 38% to 196 million in the first quarter. However the investments seem to be paying off. Two of the latest products, Learning and Planning have done well. Workday Learning now has 165 customers and Workday Planning 140. The next major release will include Workday Prism Analytics and Bhusri claimed a high level of interest for the launch of that product in Workday 29, due out in autumn this year. There was no mention during the analyst call for Workday Student.
The Workday core applications are also doing well. Companies are going live faster with Qantas Airways taking nine months to complete their roll out to 26 countries and 45,000 employees. For HCM Workday those new customers included Target, AECOM, and Puma. Workday Financials also seems to be ramping up its wins with Nasdaq, Adventist HealthCare and Nuffield Health (who purchased both HCM and Financials) all signing up in Q1. Workday has spent considerable development time aimed at accelerating the onboarding process and this boost in revenues may be a result. It should continue to grow rapidly.
That momentum also shows little sign of stopping. At Workday Elevate in London one seminar late in the day entitled Business Case for change in HR was well attended. When Marcio Souza, Value Management UK and Nordics at Workday asked who were prospects, 75% of the room put their hand up. A similar seminar for finance was going on at the same time.
Growth on all fronts including the future
Robyn Cisco, CFO Workday revealed that the estimates for the full year figures are increased. This is not always common in corporates but demonstrates the confidence that Workday has in their projected growth. Subscription revenue is increasing from 1.705 to 1.720 billion, an increase of 1% to 33% growth. He also increased the remaining quarters revenue projections.
Chano Fernandez, EVP of Global Field Operations gave an indication of why that growth is happening saying: "I think companies continue to move to the cloud, clearly as the leader in HCM and financials we continue to gain share. I think the momentum from Q4 continue in Q1 on both medium enterprise and large enterprise were strong. …"We're at the beginning of our global expansion. We had a trickle quarter outside of the U.S. and we continue, really excited about the opportunity ahead of us."
That growth of customers in Europe as highlighted earlier could become a flow rather than a trickle. Especially if Workday can convert the prospects attending Elevate. Bhusri also announced the appointment of Gonzalo Benedit: "as our new President of EMEA and APJ. He fills the gap left by Fernandez after his promotion."
Conclusion
This was a great quarter by Workday and shows an acceleration of growth that is likely to hurt its competitors. Those competitors were barely mentioned during the call with Bhusri claiming a high win rate against both SAP and Oracle. Interestingly, in the mid-market Bhusri also commented about NetSuite and Ultimate saying: "We had a very strong quarter competitively against both Ultimate and NetSuite, I think that probably the part that we anticipated was the NetSuite one, our win rate is the highest it's been against NetSuite in some time. At the same point the number of competes against NetSuite dropped pretty significantly. So I do think that they are in some disarray over there. So we're not seeing them as much in the competitive market, part of it is we're also moving up market, but when we do see our win rate expanded in Q1." (Source seekingalpha.com)
This is interesting for two reasons. Workday seems no longer to be targeting the lower end of the market. Instead it is focusing on the larger enterprise and looking for geographical growth. Secondly the announcement of SuitePeople is not having an impact yet. However, as that application is developed by NetSuite it could become a competitive threat to Workday. Especially for those companies looking for a complete cloud solution. There is still some doubt about how high in terms of employee count that NetSuite will go in comparison to Oracle Fusion. With Workday generally competing at the 5000+ employee mark, they will encounter Oracle Fusion more than NetSuite.
What Workday does need to consider is how it can accelerate its international growth. The advantage that Oracle and SAP enjoys is the global footprint of teams that Workday cannot yet compete with. It will be interesting to see how Workday grows internationally while retaining its strong culture.