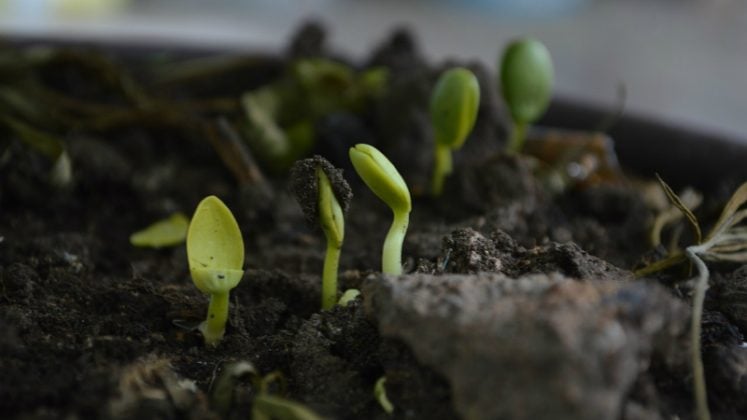 Following a Salesforce announcement yesterday this could be the best time to start a Salesforce consultancy. The company announced a $50 million SI trailblazer fund from Salesforce Ventures. It is specifically aimed at accelerating the growth of cloud consulting firms. Salesforce also announced the SI Trailblazer Alliance Initiative. In the same way that Salesforce trailhead helps individuals to learn about Salesforce this program accelerates the learning curve for SI's (System Integrators).
SI Trailblazer fund
The purpose of the fund is to help companies accelerate their growth rather than start up their business. Salesforce has identified that successful consultancy firms are seeing ever increasing demand. Despite growing their Salesforce practices by more than 50%, many are struggling to keep up with demand. The fund is intended to alleviate that and provide a financial boost to accelerate growth. To date there are at least three recipients of investment from the fund.
7Summits is a online community consulting Salesforce partner founded in 2009. Paul Stillmank, CEO and Founder of 7Summits commented: "7Summits is pleased to receive this new investment from Salesforce Ventures. We have earned our position as the go-to partner for online communities by focusing on business value first, creating solutions that go well beyond platform implementations by linking processes together across customers, partners, and employees. That's the digital transformation that our customers have been reaching for and it's resulting in more connected companies that are enjoying revenue, productivity and cost savings benefits across the board."
Also founded in 2009 Arxxus is a leading Australian Salesforce partner. Crunchbase lists not only Salesforce Ventures as participating in the recent investment but also Syven Capital LP. It raises an interesting point though that if an SI can gain an investment from Salesforce Ventures this is more likely to open to the doors to other investors as well, further helping to accelerate growth.
ATG provides quote-to-cash advisory and implementation services. Founded in 2000 they work with both Steelbrick (now Salesforce) and Apttus CPQ solutions. Headquartered in Kansas City with offices in the central US they operate across the globe. Tom Stergios, senior vice president of strategy at ATG, commenting in a CRN article said that: "the funding will help the company evolve from an implementer to a global thought leader around the nuanced technology".
SI Trailblazer Alliance Initiative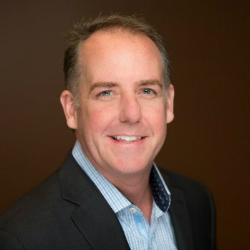 This new initiative delivers a range of support to SI's as they look to grow. It consists of concierge resources, training and tools to SI trailblazer portfolio companies. What isn't entirely clear is how organisations become a member of the SI trailblazer portfolio. There appear to be three key components
Accelerated onboarding experience: This appears to tie in with Trailhead though as of writing this article there are no clearly identified trails within the trailhead for SI's specifically. It does include access to boot camps, workshops and a partner onboarding specialist. The intent is clearly to rapidly onboard and turn a consultancy into one that is quickly capable of delivering Salesforce implementation support. Partners are then assisted in joining the Salesforce Partner Program and delivering services quickly.
Marketing and sales mentorship: Salesforce will assist the consultancy to develop their marketing plans around their Salesforce practice. They will have the assistance of a partner marketing specialist, though what form that assistance takes isn't clear. They will also get access to Marketing Development Funds (MDF). There is also the normal caveats that apply to MDF funds.
Implementation guidance: Once the organisation starts to implement Salesforce solutions there is additional support for those early implementations. This is in the form of tenured partners and may include assistance in develop Salesforce solutions including the use of Fullforce and Lightning Bolt. For companies and individuals just starting on their journey, this will accelerate their expertise in Salesforce giving them an better chance of delivering customer success.
Tyler Prince, EVP of Worldwide Alliances and Go-to-Market Innovation, Salesforce commented: "Growing customer demand for Salesforce has created a critical need for more Salesforce-trained consulting partners as part of the thriving 'Salesforce Economy. The new SI Trailblazer Fund and SI Trailblazer Alliance Initiative will help fuel our consulting partner ecosystem and empower the next generation of high-growth cloud consultancies."
Conclusion
While the Salesforce Ventures fund is not aimed at star tup consultancies the Trailblazer Alliance Initiative does appear to be. According to Bain & Company only 1 in 10 companies manage to achieve sustained profitable growth. Consultancy firms do not have a monopoly on this failure rate. There is a point where business leaders become disconnected from their teams. This can often lead to the end of the company. That can be through acquisition, break up or failure. One of the reasons for failure is the lack of internal systems within businesses and consistency of approach. The additional funding that the new fund can provide may help companies through that growth pain at a time where investment is needed most but rarely available as cash flow is sucked up by salaries.
Salesforce will hope that this fund will help create some larger Tier 2 global consultancies. This will then help accelerate its spread across the globe. It is in Salesforce's interest to ensure that all implementations go well. To achieve that they need to support their channel and find new and innovative ways of doing that. This is a new and ground breaking way of doing so. John Somorjai, EVP of Corporate Development and Salesforce Ventures, Salesforce commented: "Consulting firms play a pivotal role in the Salesforce ecosystem, implementing Salesforce solutions that meet the needs of customers of all sizes, industries and geographies. This new fund will foster the next-generation of SIs and supercharge the growth of the Salesforce ecosystem."