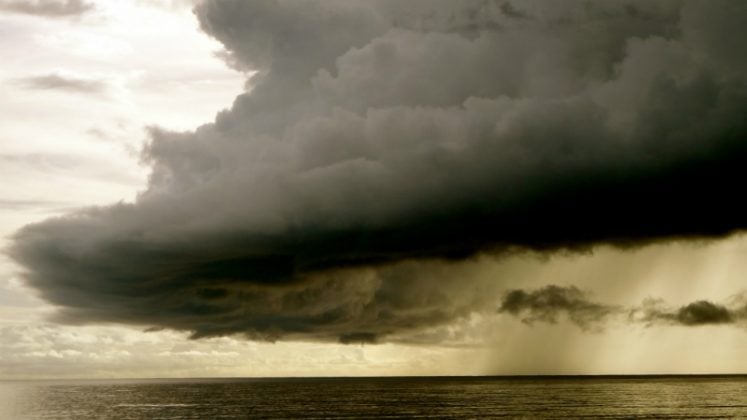 Pulsant is getting serious about their relationship with Microsoft and delivering hybrid cloud solutions. At Cloud Expo last week they talked about the deployment of Azure Stack TP3 with Dell technology and AMP. AMP is an abbreviation from the phrase "Amplify your business today" and aims to help organisations to transform their technology.
Taking on Azure Stack TP3
Pulsant will be the first company in the UK to deploy the Azure Stack TP3 (Technical Preview). It was selected by Dell to deploy their technology in its data centres. This allows it to deploy the Azure Stack TP3 using Dell hardware. The solution allows Pulsant to offer deliver converged hybrid solutions to customers. They will also be able to deliver the same services as Azure cloud in the future. Pulsant and the Microsoft Azure cloud will appeal to companies who want a hybrid solution based in the UK.
Dr Stuart Nielsen-Marsh, director Microsoft strategy, Pulsant commented: "The Pulsant team has been collaborating with Microsoft and Dell on the development of Azure Stack and as we approach the deployment of TP3, we are looking forward to the final launch later this year.
"Essentially TP3 deployed in Pulsant's datacentres will be our glimpse of what to expect from the final version of Azure Stack. From there we will be running proof of concept trials with some of our chosen customers. Azure Stack is ideal for those customers who want the power of cloud services but also want the ability to retain control over their data and applications."
Ready for launch
Pulsant will look to take advantage of this early deployment of the technology into their data centres. When the official Azure Stack launch in August 2017 it should be in pole position.
Microsoft has also provided all the necessary hardware, software, technical and installation support. Once TP3 is installed, the company will assess and monitor it to make final incremental improvements prior to launch. The feedback will also shape Pulsant's training. This will be delivered to staff in conjunction with Microsoft and Dell's engineering and technical teams.
Azure Stack is Microsoft's hybrid cloud platform. Customers can deliver Azure services from their own datacentres in the same way they would fromAzure public cloud. The product will be released later this year. Microsoft and its chosen hardware partners, Dell, Lenovo and HPE, have been working with chosen hosting companies to build and deploy the technology into their datacentres.
Amplify with Microsoft
Pulsant also announced AMP. This is more than just a hybrid solution for businesses and  was developed in conjunction with Microsoft. Pulsant are investing heavily in this initiative and it is more a realigning of Pulsant for the future.  Matt Lovell explained how this will be sold and serviced alongside the existing Pulsant offerings. This may be a risk as account managers will need to identify whether the client wants to continue using existing Pulsant offerings such as hosting or transform their infrastructure to a hybrid solution.
AMP uses Microsoft technology to combine private and public cloud services. When launched it will also include Azure Stack, extending the capability into a corporates own data centers. Nielsen-Marsh commented: "Hybrid cloud is fast becoming the technology of choice for businesses, but there are challenges around migration and management of multi-cloud environments. As a result, the traditional IT supplier is almost a thing of the past. Instead, businesses are seeking strategic business partners who understand the environment, the technologies involved and have relationships with key industry partners to bring it all together."
Not about business transformation
Matt Lovell, CTO at Pulsant clarified that this was not Pulsant looking to move into business transformation. Instead they would support consultants who offer those service. Pulsant will help transform the technology in line with the business transformation requirements. This is sensible as it keeps Pulsant at the heart of their capabilities.
The closer alignment with Microsoft also makes sense. Microsoft recognise that not every company will want to host their infrastructure on Azure. Some will want more clarity on data sovereignty and more will want the kind of relationship that Pulsant will offer. Partners able to offer the Azure Stack can deliver the full benefits of Azure as well as focused account management. In committing to this initiative Pulsant are preparing themselves for the future. If they had stayed merely a standard hosting company in times their margins and technology offering would have fallen behind.
Conclusion
This is a good move by Pulsant and for its customers, both current and future. The ability to benefit from Azure technology outside of the Azure platform will be welcomed by those hesitant to trust their data with a massive corporation. Pulsant can now offer not just the traditional data centre services but something more future proofed.
Nielsen-Marsh added: "We've been heavily hybrid centric over the last few years focusing on developing solutions for our customers targeted at delivering the benefits of cloud, while taking the complexity out of integration and management. It is this hybrid-focused approach that made us the complementary fit for Microsoft and has provided the foundation for our successful collaboration."