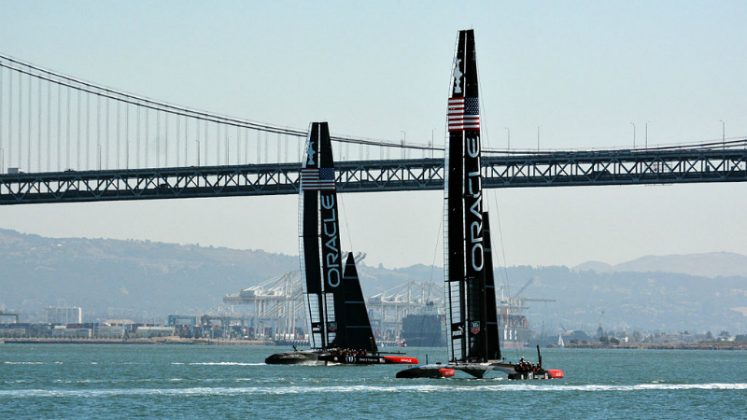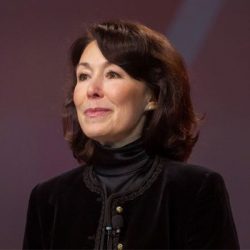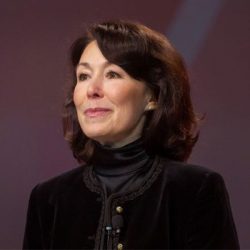 Oracle has announced some impressive cloud growth figures in their Q4 2016 results. There have been concerns that on-premises revenues might start to drop faster than they can increase cloud sales. The revenue from cloud and on premises remained flat at at $8.4 billion, though up 2% in constant currency. Total revenue was down only 1% at $10.6b billion in US dollar terms The good news according to Safra Katz, CEO at Oracle is the growth in cloud revenues. In non-GAAP terms the IaaS, SaaS and PaaS revenues stand at $859 million for the quarter, up 48% in US dollars.
There was an oblique reference to the upcoming court case with Svetlana Blackburn. Katz commented: "Now, as regard to our cloud revenue accounting, we have reviewed it carefully and are completely confident that it is a 100% accurate and if anything slightly conservative." There was no further mention of it on the earnings call but this one mention both acknowledged the issue and dismissed it as a trifling concern.
Is it fresh wind in the sail
The question that seemed to be avoided, and certainly isn't in the detail of these results is: What component of the SaaS revenues are being delivered by new acquisitions rather than Oracle cloud? There is no doubt that the results are good and the share price seemed largely unaffected by the announcements. It will be interesting to see whether in the full year results there is a breakdown on revenues gained by recent acquisitions such as Maxymiser. SAP separated Concur earnings out from initial SaaS growth. Oracle should consider doing the same in the future for acquisitions such as OPower which still has to complete.
Who does Oracle dislike this quarter?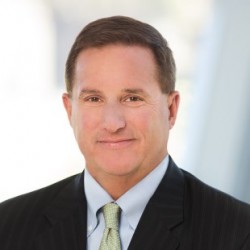 The 'threat' of Workday is still being felt. There was no mention of SAP, but both Katz and Mark Hurd, CEO at Oracle couldn't resist a dig at Workday. Hurd commented "We added more than 1,600 new SaaS customers a:nd more than 2,000 new PaaS customers in Q4. In Fusion ERP alone, we added more than 800 new cloud customers. Today, Oracle has nearly 2,600 Fusion ERP customers in the Oracle Public Cloud – that's ten-times more cloud ERP customers than Workday."
Interestingly the rumours that Salesforce may be moving away from Oracle towards AWS seems to be adding a certain edge between the two companies. Katz commented: "we're now growing faster than both Salesforce and Workday in every way; revenue growth, deferred revenue growth, and billings growth." Whether Salesforce do reduce their dependence on Salesforce remains to be seen. There is a race between both Salesforce and Oracle to be the first to reach $10 billion cloud revenues and if Salesforce dropped Oracle then it would be harder for Oracle to win a race it is already behind in.
The race is not over yet and one faint possibility is that Oracle looks to acquire Salesforce.  Oracle Executive Chairman and CTO, Larry Ellison perhaps sees another route: "We expect that the SaaS and PaaS hyper-growth we experienced in FY16 will continue on for the next few years. That gives us a fighting chance to be the first cloud company to reach $10 billion in SaaS and PaaS revenue. We're also very excited about the availability of version 2 of Oracle's Infrastructure as a Service (IaaS) which will enable us to speed up the growth of our IaaS business, which customers want to buy in conjunction with our SaaS and PaaS."
Oracle strength in depth.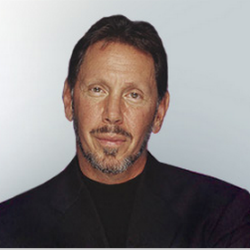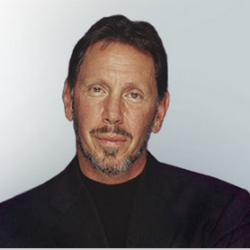 As Ellison alluded, the difference with Oracle from many of its competitors is that it owns the complete technology stack. It therefore does not need to share revenues with any other company. Sales of SaaS, bring a positive influence to PaaS, and in turn a positive influence to IaaS. The exception is when the SaaS revenues are driving acquisitions that do not use the full Oracle technology stack.
Last quarter PaaS revenues were fairly static but this quarter they went up according to Oracle. The only problem is that Oracle has chosen to roll the SaaS and PaaS revenues together. This makes it difficult to perceive by how much PaaS has increased. It will be interesting to see whether these are split out in the full year accounts when published. SaaS and PaaS revenues were up by 66% in US dollar terms in the quarter, impressive growth.
A good year for Oracle
The full year results were perhaps less impressive. It may be why the call seemed to concentrate on the latest quarter rather than the full year. The strong dollar has influenced the figures with earnings per share (non GAAP) at $2.61, a flat dollar rate would increase this by 17 cents. Full year revenues were down 3% in US dollars at $37 billion. Cloud SaaS and PaaS revenues were $2.2 billion, up 49% in U.S. dollars and up 52% in constant currency. This is not quite the growth that Oracle might have wanted but it is still an upward trajectory.
The one area that seems to be doing poorly is hardware revenues. There was  a drop in revenue in US (9%), EMEA (1%) and only Asia remained static. This might just be a reflection of customers moving to the cloud. It will be interesting to see what initiatives Oracle announce to reverse that trend. Should hardware revenue be treated the same as on-premises revenue, constantly dropping?
Looking to the future
Further good news for Oracle is that short term deferred revenues were up $7.7 billion, 6% in US dollars compared to a year ago. After a strong first quarter including an increase in bookings during Q4 Catz  forecasts growth to reach between 75% and 80%. He hopes that full year growth in cloud for SaaS and PaaS will be more than 65% with higher gross margins. The unanswered question is: How much the on-premises revenue will fall by? This is the sword of Damocles that hangs over Oracles head as they move forward into 2017.
Ellison also looked forward and believes that Oracle can outperform Salesforce because of its breadth and depth of service offering. Ellison commented: "They don't compete in the largest category, which is ERP, also not HCM, again supply chain and manufacturing again and we think that gives us a huge advantage that our footprint is wider."
His second reason for optimism is their investment in IaaS. This seems to be a direct challenge to the growth of SAP HANA. In recent months the news has been full of SAP HANA partnerships and it seems that Oracle is fighting back. Interestingly it is more about protecting its customer base though than attacking others. Ellison added: "We're growing fast in SaaS. We're growing fast in PaaS. Now we need to grow fast in infrastructure as a service we've made the investments. We have the right technology with our second generation data centers, and we're very excited about the potential for Oracle with the combination of PaaS and infrastructure as a service for our huge installed base of database customers and helping them move to the cloud."
Conclusion
Solid results from Oracle that shows the company is moving forward steadily into the cloud. In our opinion Oracle is just showing the right amount of growth. Ellison seemed cautiously bullish with more in hope than expectation of reaching the $10 billion mark first. Of course all that can change with an acquisition. Salesforce seems unlikely, Workday an impossible dream there are other possibilities. It will be interesting to see if Oracle continue their acquisition trail after OPower completes or go for organic growth.