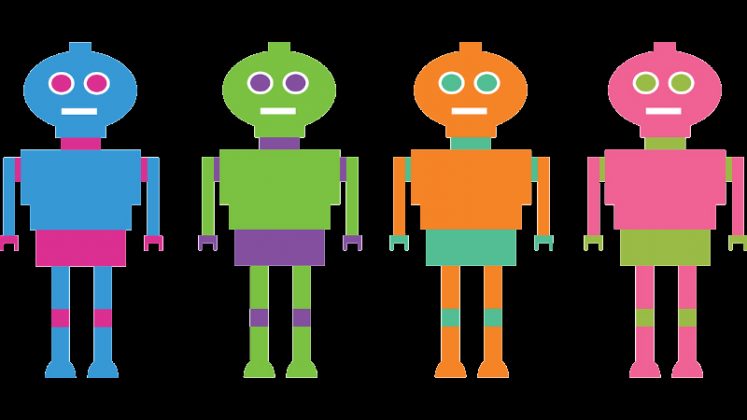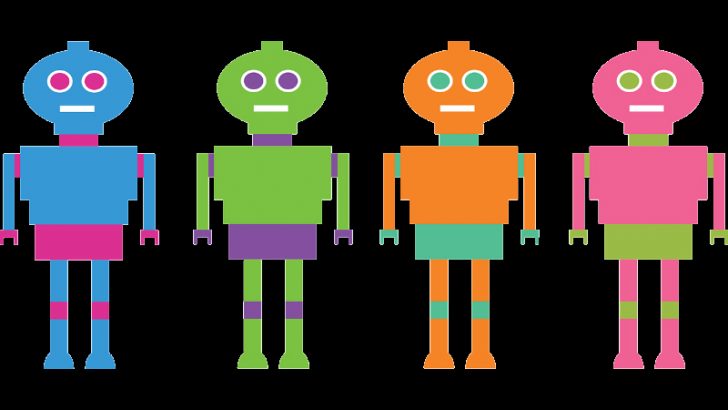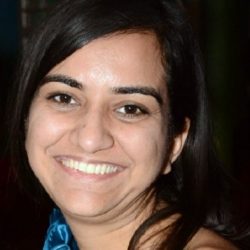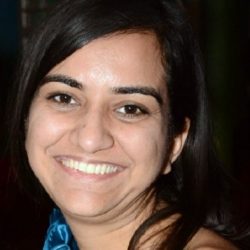 Kriti Sharma is a Bot entrepreneur, evangelist and expert. Four years ago she helped to launch PingIt, the Barclays mobile payments app. Sharma has masters degree in advanced computer science from St Andrews University and created a big data engine whilst studying there. Four months ago Sharma joined Sage as Global Director, Mobile Product Management. Her first task has been to create an as yet unnamed Bot to help entrepreneurs run their business.  For the sake of this article we named it Sabot.
We met Sharma at the Sage offices in the Shard, London. There she demonstrated Sabot currently in closed beta and discussed why she made the move from Barclays to Sage. Nick Goode, Executive Vice President, Product Management at Sage convinced Sharma of the new spirit of innovation that seems to have been found within Sage. The rest is history in the making.
The App is dead
Sharma believes we are seeing the paradigm shift of this decade commenting that: "Apps lose 75% of their users within the first three days". She went on to explain that people want a personalised experience saying: "People value personal 1:1 conversation." before adding: "what Bots offer is a personalised conversation that comes to you, not you going to the app."
The advantage that bots have is that they connect to you wherever you are through a medium of your choice. In her view a bot should be attentive to your needs meaning that it is both reactive and proactive. A reactive example would be asking the bot the total amount of expenses today.
By comparison, a proactive Sabot would notice that a user had stopped sending expense receipts through Sabot and ask if there are any to be processed. Depending on the users response the inference is that the bot would defer asking again, or at most only remind the user once or twice more at appropriate times.
Can Bots replace humans.
Interestingly Sharma believes that Bots need to be Bots and not appear to be human. The early feedback on Sabot reinforced this with people commenting that they: "like that the bot is not pretending to be human". The Sage accounting bot currently does is act as a contact on several communication channels. This includes Facebook Messenger and Slack and the list is likely to grow to include communication applications like Skype.
Sabot has a core set of knowledge using NLP (Natural Language Processing) to learn what you want and respond.  The core development work appears to be done, though its remit is limited. It is possible to tell the bot in a simple test message that you have earned money from a client, paid a bill and update expense records. Sharma argues that this personalised experience is better than an expense app. While it certainly has a wider and more friendly interface it may not be as efficient that a well developed expense app.
Can Sabot turn rogue like Tay?
Perhaps the difference is that the Sabot not only learns but does a whole lot more. It can become the single interface to talk to your accounts system.  Where this will get really exciting is if Sharma can apply her analytics experience to Sabot. There is a way to go on this, but translating a request for a report and delivering the information in a readable format for the business user would be very useful. Questions that might be asked in the future are:
"Who are my top three customers within a mile of my current location",
"Which customers are most likely to buy this widget"
The scope is endless, but there are risks. Microsoft found that out recently with Tay, dubbed the 'Hitler loving sex crazed bot' by the Telegraph.
Sharma is aware of these risks and insists that the parameters of learning are strict. Personalisation is framed locally. If the scope of the question extends beyond the bots current knowledge, the development will update the core software so that all users can benefit from the new knowledge set. This way Sage will be able to keep some control over what Sabot will do.
The future for Sabot
This is an exciting time for Sharma. She is rightly proud of her new baby and is looking to improve it constantly. Cortana like speech recognition capability may be added in the future according to her. Other messenging formats such as Skype will also be added. The software currently integrates with the EMEA and US versions of Sage One and one suspects that there will be some product managers in Sage who will look on enviously. One such person might be Steve Cohen, the head of Sage One in AAMEA who has a thirst for innovation.
Interestingly Sabot does not require customers to use Sage One. Instead its AI allows users to record and recall data about their business. Their entrepreneurs can catalogue transactions and retrieve them later if they are still using paper based solutions. One cannot help think though that this could become an excellent selling tool for Sage. Once live on Sage One the business information available and the extent to which Sabot can help people run their business is exciting.
Conclusion
Sabot, the Sage Accounting bot that Sharma is developing has a clear purpose. We posed the question to her about commercialisation of other bots. Here is where the future of bots is reminiscent of the dotcom boom.  There will be many bots and some may find a commercial purpose such as recommending and booking hotels then completing the transaction for you. Others will struggle. Not so much to find a purpose but to find a way of making money.
Sharma used the referral model as one example but it is clearly an issue that bot developers will need to consider in the future. They may end up with thousands even millions of users but as some companies have found, turning users into revenue can be tricky.
Sharma also recognised that the bot is not the answer for everything. There is still a place for an app and desktop software. What the bot does is personalise the experience for Sage One users and it will be interesting to see if other Sage applications integrated with the Sage One bot is successful.  Sage One AAMEA and Sage X3 ERP are two such solutions that could benefit. Companies have been spending a lot of money to personalise ERP software.
Perhaps the future is just talking to your ERP bot as you would your management accountant. Bots will certainly be part of the future. Like the dotcom boom before it there will be some that boom and equally some that crash. The Sage One bot appears to have a purpose: helping to increase the revenue stream for Sage One. Interestingly, Sharma's bot could easily integrate with any ERP/Finance solution. This may be a direction that Sage take in the future, opening up or even licensing the bot.