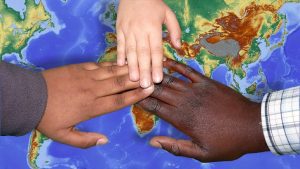 Klient, the vendor behind a PSA solution built on the Salesforce platform, has announced an updated Klient Partner Program. Unusually, Klient has created a page with details of the partner program. But it is not available from the home page.
The new program is aimed at existing Salesforce partners and digital transformation businesses that work in the professional services sector. Partners should help Klient by co-selling its PSA solution and will earn additional revenue from implementing the solution to help professional services firms digitally transform their operations.
Klient also announced that four existing partners in North America have officially joined the program. Yanick Abraham, CEO of Klient, commented, "At Klient, we believe in empowering our ecosystem partners for mutual success. Together, we can create new possibilities, foster innovation, and fuel growth in the world of Professional Services Automation."
The program benefits
Klient notes four benefits for new partners:
Lifelong Commissions: Klient describes this as a lifelong commission. However it appears to be for the duration of the initial contract. Partners can extend the revenue stream further by becoming an advisor around the software. Presumably delivering upgrade and support help around the product. Contracts last around 3 years usually, and the initial commission is 10%. Though this can rise to 15% if the customer increases its spend on Klient by over 20%. The 15% remains for the duration of the contract.
For companies looking to extend the commission, partners must take on responsibility for customer success, offering advice and remaining an official Salesforce partner. These appear to be the two obligations.
Enhanced Earnings: Klient states, "Partnering with Klient allows you to diversify your revenue streams and increase your profitability." This is less a benefit of being a partner but more a benefit of being a successful consultancy. If customers deliver better projects using Klient PSA, then partners can share in the success with customer referrals. And if customers grow, the ARR will increase.
Lead Generation Content: This is a more substantive benefit. Klient is taking on the task of helping partners to share stories about their customers. Highlighting the success was driven by the partner. Not only will this help Klient, but it will also promote the partner brand. Few SaaS partners have the scale to create customer stories successfully. And Klient is taking the lead with a greater reach to create and distribute these.
Lead the Way: Klient states, "Stand out as a leader in the industry by offering your customers a comprehensive solution for managing and scaling professional services businesses. Klient PSA empowers teams to streamline their operations, enhance project delivery, and achieve greater success." Again, there is little additional benefit to this, as it is nothing extra.
Discounted Klient License: Klient expects its partners to run their projects using Klient PSA. They will enjoy a 10% discount on its use via the commission that is earned through the contract.
What is the partner ecosystem missing
What is odd is the number of things that Klient has omitted from the partnerships. Some of which are available already from Klient.
There is no mention of the training that Klent will offer partners, despite the existence of Klient University. Partners will have access to the knowledge base. But partners do not seem to have been offered anything in addition.
There is no mention of co-marketing support that many partner ecosystems support.
Also, without a find a partner or partner listing page, customers cannot easily find a partner that is local to them to help with an implementation.
The first four
The four initial partners to join the new program are:
Saasinct Solutions, a woman-owned, East Coast based, Salesforce implementation partner is to empower financial services companies and nonprofits to become tech savvy.
Katie Bluth, CEO of Saasinct, said, "As a Salesforce Partner, we're always searching for innovative ways to delight our clients and expand our horizons. Joining the Klient Partner Program allows us to bring Klient's PSA technology to the forefront of our service offerings. We're enthusiastic about the prospect of recurring revenues and empowering our clients with the best PSA tools available."
Incloud, a Salesforce consulting partner based in Montreal and Toronto, has delivered about 4,000 projects to large, medium, as well as to small organizations across Canada and the North-eastern US. Eric Bourret, VP of Business Solutions & Partner, Incloud, said, "Klient's reputation in the global market for Professional Services Automation software is unmatched. We're proud to be part of the inaugural Klient Partner cohort alongside such esteemed global companies. This partnership is a testament to our commitment to delivering exceptional solutions to our clients. Together, we're prepared to lead the way in the industry and make a significant impact."
Devpresso Consulting Inc. is a Salesforce consulting partner based in Montreal that offers integration BPA, automation and project management services. Dave Lechasseur, Founder, commented, "We are thrilled to announce our strategic partnership with Klient, a recognized leader in the market. Their cutting-edge solution outperforms all others currently available in the PSA space, empowering us to provide unparalleled value and productivity to our esteemed customers. It is a privilege to be among the inaugural partners embarking on this extraordinary journey with Klient."
Ownly is a business consulting firm that works with businesses in their day-to-day. It help s them find the right talent, integrate the right tools and adopt the right practices that will enable them to get better. Richard Maltais, Managing Partner at Ownly, commented, "Our journey as a Klient Partner promises not only financial success but also the satisfaction of knowing we're delivering outstanding project success to our clients. The Klient PSA platform provides the means to streamline operations, and that aligns perfectly with our mission. Lifelong commissions and a consistent revenue stream add an extra layer of excitement to our journey towards operational excellence."
Enterprise Times: what does this mean
There are some interesting elements to the new Klient partner ecosystem, even if it does not yet appear fully formed. Klient will no doubt add more partners in the coming months. And will look to extend its partner reach beyond the US and into Europe as well.
Abraham has ambitions for growth, and this partner-first strategy is a solid way of achieving that. However, most of the existing partners are small. It will need to attract some larger ones as well to the ecosystem. It will be interesting to see how it succeeds at onboarding partners. Also whether it will consider adding tiers to the program.