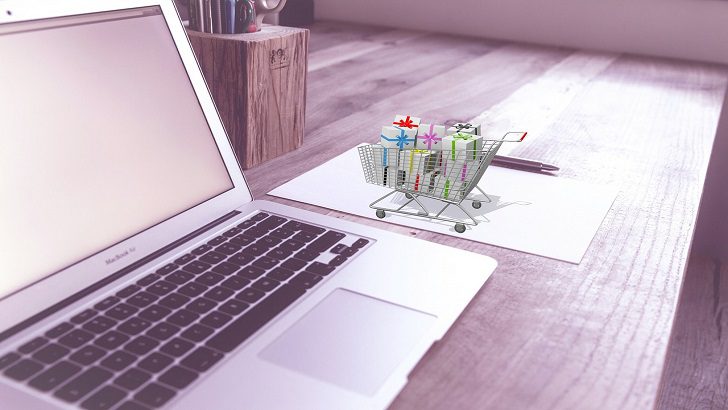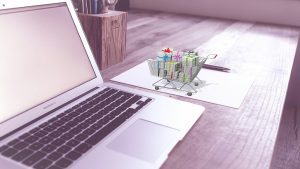 Retail and eCommerce highlights this week include: Open-source content management system (CMS) provider, Umbraco, has announced the general availability of its eCommerce solution, Umbraco Commerce. New international enhancements for BigCommerce's multi-storefront functionality extend the platform's capabilities for the world's enterprise merchants to localise checkout, merchandising, language and content.
The partnership underscores Kibo's ability to help customers simplify business complexity and deliver modern customer experiences. SumUp announced Anna Kuriakose as the new Chief Product Officer. Online marketplace and global tech retailer will both use Rokt's machine learning–powered technology to deliver a more relevant customer experience.
Umbraco Commerce supports the seamless creation of eCommerce sites
Open-source content management system (CMS) provider, Umbraco, has announced the general availability of its eCommerce solution, Umbraco Commerce. The launch comes just three months after the acquisition of Outfield Digital, the company that developed the Vendr eCommerce platform and Konstrukt back-office user interface software.
Three-quarters of a million retail, government, and professional websites are built on Umbraco. It was cited as the primary CMS used by medium to large organisations in the UK Membership and Association Sector in last year's MemberWise Digital Excellence survey.
The launch of Umbraco Commerce provides ecommerce and subscription management features that seamlessly integrate with existing Umbraco websites, with full customisation, so that merchants can build online stores and tailor them to their needs.
Umbraco Commerce users can build personalised user journeys and easily keep track of order status using colour-coded labels. Simple dashboards, included in the product, show which promotions, discounts and bundles delivered the highest cart conversion rates, allowing vendors to use reliable sales data to create future campaigns.
Vendors can incentivise online customers using the in-built Discount Rules and Rewards, with the flexibility to create their own.
With support for multiple languages, popular payment providers, currencies and tax rates, Umbraco Commerce enables online merchants to initiate or expand international sales. Merchants can also add their preferred payment providers using the payment API included in the product.
Vendors can take advantage of a broad range of APIs which plug into Umbraco Commerce to extend and customise functionality for their business.
BigCommerce launches new functionality for storefront
BigCommerce is adding new functionality to its multi-storefront (MSF) offering to expand the ability of merchants to reach and sell to consumers regardless of where they live, what language they speak or what currency they use.
Building on BigCommerce's powerful enterprise-grade multi-storefront functionality, international enhancements for MSF will enable merchants to create localised experiences with unique content and settings for each storefront, including:
Tailoring content across product catalogue, storefront pages, cart, checkout, orders and transactional emails.
Creating unique pricing, coupons and promotions for each storefront.
Controlling SEO strategy across pages, categories and products for each storefront.
Set localised language, payments, currency, tax and shipping options.
The expanded functionality is coming as cross-border ecommerce continues to grow around the world, especially in Europe, Asia and Latin America, according to eMarketer. The US, which has lagged behind the leaders, is projected to reach 31.9% penetration this year.
Launched last year, MSF empowers enterprise merchants to create and manage multiple storefronts within a single BigCommerce store, driving growth while reducing operational costs and complexities. Merchants, including UK manufacturer Bullitt Group and global lifestyle brand Ted Baker, leverage MSF to power localised user experiences for their shoppers.
With the upcoming enhancements, merchants will be able to execute growth strategies faster with a simple process to create tailored full-funnel shopping experiences for every audience and build sophisticated marketing and sales strategies without adding complexity to day-to-day management.
Kibo joins Google Cloud partner advantage as a build partner
Kibo Commerce has joined Google Cloud Partner Advantage as a Build partner. The collaboration enables Google Cloud customers to implement modular eCommerce, Order Management, and Subscription solutions within minutes, expediting the path to market while cutting operational and procurement expenses.
As a Google Cloud partner, Kibo offers customers readily obtainable and deployable commerce solutions. Businesses can revamp and enhance their entire customer experience and internal operations, ushering in modernization and optimisation while immediately generating tangible value.
On average, Kibo Commerce clients experience a 274%+ increase in revenue and an 88% increase in average order value, all while seeing 42% cost savings from deployment. To assess what type of ROI Kibo can deliver for your business, visit our ROI calculator.
SumUp announce Anna Kuriakose as the new Chief Product Officer
Global fintech SumUp has appointed Anna Kuriakose as Chief Product Officer. She joined SumUp in mid-June 2023 and will be based in London.
Anna was formerly at Meta, where she was the product director for Messenger on Windows and Mac and web-based video calling. Prior to Meta, Anna held CPO roles at companies including JustGiving and TotallyMoney and was an early product manager at Skype. She is a graduate of Mahatma Gandhi University and Durham University.
At SumUp, Anna will focus on strengthening the product team, driving clarity and implementation of SumUp's product strategy and leading cross-team initiatives. Kuriakose's approach is to align and develop SumUp's multiple products in such a way that they meet the needs of small businesses and all the activities and challenges of everyday business.
SumUp was founded in 2012 to help small merchants start, run and grow their businesses through a fair, easy, and reliable payment solution. Today, its financial services Super App provides merchants with a free business account and card, an online store, and an invoicing solution, as well as in-person and remote payments seamlessly integrated with SumUp's proprietary card terminals and point-of-sale registers.
More than 4 million businesses ‒ from taxi drivers and coffee shop owners to large sports stadiums ‒ trust SumUp to deliver when it matters.
Rokt unlocks new eCommerce revenue opportunities for Mercari and Newegg
Rokt, an eCommerce technology using machine learning to make transactions more relevant to each shopper, today announced new partnerships with Mercari, the online marketplace that connects millions of people across the US to shop and sell items that are no longer being used, and Newegg Commerce, Inc. (NASDAQ: NEGG), a global ecommerce leader for technology products.
Both Mercari and Newegg have partnered with Rokt to unlock new revenue opportunities and drive customer lifetime value on their ecommerce sites.
Rokt enables companies to tap into additional revenues, acquire customers at scale and deepen relationships with their existing ones by using machine learning to present highly relevant offers to each shopper in the final stages of an ecommerce transaction when they are most likely to convert.
Mercari is constantly innovating to make exchanges on its platform easier and more relevant to customers. Mercari has more than 50 million downloads in the US, and 350,000 new listings are added to its marketplace every day
Newegg is a leading global online retailer of PC hardware, laptops, desktop PC systems, consumer electronics, gaming peripherals, home appliances, and lifestyle technology. Newegg also serves businesses' eCommerce needs with marketing, supply chain, and technical solutions in a single platform.