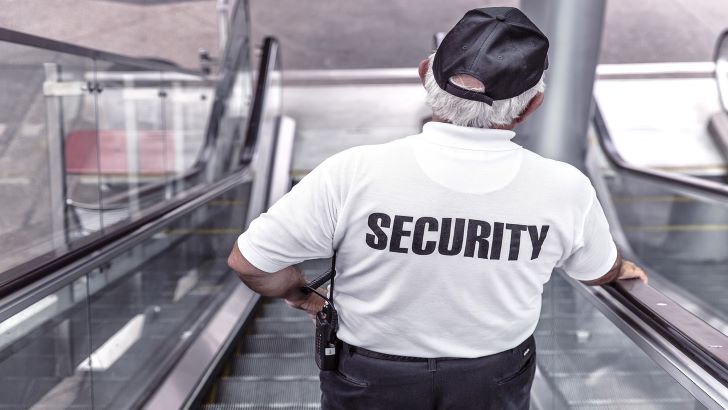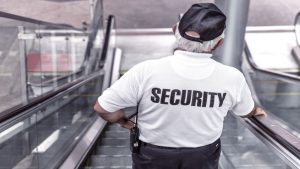 Security news last week included product announcements, partnerships and some research reports. Ground Labs, Privacera, and Sonatype announced the availability of new products. Bitdefender, Claroty, Logpoint and Secureworks announced partnership news. Orange Cyberdefense was the only firm covered in the roundup to publish a report last week.
Bitdefender
Bitdefender has expanded its partnership with ConnectWise to deliver advanced cybersecurity capabilities to IT solution providers and their end customers. The joint solution integrates Bitdefender GravityZone Cloud Security for MSPs, Advanced Threat Security (ATS), and Endpoint Detection and Response (EDR) solutions into the ConnectWise Security Operations Center (SOC) service.
Raffael Marty, general manager of cybersecurity, ConnectWise, said, "The need to continuously monitor client environments for attacks-in-motion can burn out the best of IT security teams, which is why IT solution providers turn to the ConnectWise SOC to help better protect their customers from sophisticated threats.
"Integrating Bitdefender advanced threat intelligence, risk analysis, endpoint threat prevention, detection and response capabilities through the endpoint protection solution into our SOC service strengthens our security offerings and increases the effectiveness of attack protection to our IT solution provider clients and their customers."
Steve Kelley, president and general manager of Bitdefender Business Solutions Group, added,  "Cyberattacks are becoming more frequent with skilled adversaries adept at gaining footholds into organizations and then moving laterally undetected to steal data, launch ransomware, or simply destroy infrastructure.
"By integrating Bitdefender GravityZone Cloud Security, EDR and advanced threat security into their SOC service, ConnectWise helps its customer base and their clients close security gaps and respond to eliminate cyber threats faster."
Claroty
Claroty announced the global expansion of its FOCUS Partner Program with the addition of several Managed Security Service Providers (MSSPs), including IBM, Rockwell Automation, NTT Data, eSentire, 1898 & Co., Atos, Aveniq, Cabrini Technology Group, DirectDefense, Kapsch TrafficCom, Kudelski Security, LAC Co. Ltd., r-tec IT Security GmbH, Trident Automation, Vector Technology Solutions and others.
CJ Radford, VP of Channels & Alliances at Claroty, said, "By partnering with the world's leading MSSPs, we are empowering our customers with a number of key business benefits – cost-effective solutions leveraging economies of scale, specialized cybersecurity knowledge and expertise, tailored offerings that meet their specific needs, proactive network and systems monitoring, and compliance with industry and government regulations, to name a few."
"With the rapid proliferation of the XIoT across industrial, healthcare, and commercial environments and the ever-expanding attack surface that comes with it, the unmatched breadth and depth of our partner ecosystem delivers the solutions, services and security expertise required to combat today's advanced cybersecurity threats."
Membership in Claroty's MSSP program provides asset owners and end users with the assurance that these partners have qualified for inclusion in the program. Claroty provides MSSP partners with flexible licensing models that enable them to work collaboratively with asset owners to identify the most suitable licensing and entitlement management options.
Dragos
Dragos published an email from CEO Robert M Lee to its employees announcing that the company will lay off around 50 employees, or 9% of the workforce. Lee noted, "While we have cut budgets and are performing a difficult layoff, we have done this carefully so as not to impact our customers. Customers will continue to experience the support, development, and engagement they have come to appreciate. Our mission to safeguard industrial organizations–our customers—and the people they serve is at the heart of our decisions."
The announcement was done to preserve cash from its last raise as growth failed to materialize in Q1. What is notable is the package that Lee is offering staff. Undoubtedly, as fortunes revive, he may be able to recruit again easily. It is a sensible move.
Logpoint
Logpoint announced a partnership with the German IT-company FOXiT to secure organizations' modern IT landscape. As a Logpoint partner, FOXiT will offer Logpoint's cybersecurity operations platform, converging SIEM, SOAR, UEBA, AgentX, and Business-Critical Security (BCS) to enable accelerated threat detection and incident response across the IT landscape for small and mid-sized businesses.
Robert Specht, Logpoint Regional Sales Manager in CEMEA, commented, "We're excited to partner with FOXiT, providing cybersecurity services with exceptional expertise, especially in the mid-market. They share our vision for driving investments in European cyber resilience and driving competitive advantages for customers through cybersecurity.
"We value the collaboration with them in sharing knowledge about detecting and responding to cyberattacks and how Logpoint's converged SIEM platform can play a part in that."
Ground Labs
Ground Labs announces the general availability of Enterprise Recon 2.9.0. This latest version delivers improved data risk scoring capabilities, security and functionality enhancements, and new personal data types and maintenance updates. New features include:
Enhanced Data Risk Scoring: Enterprise Recon's risk scoring capabilities have been enhanced to leverage custom data type patterns. This extends its capability beyond the 300+ standard personal data patterns to virtually any data type the client wishes to create through Ground Labs GLASS Studio. Enabling management of intellectual property, custom data for mergers and acquisitions, organization-specific PII and more.
New Global Data Types: The ability to scan and remediate locations that store unsecured mailing addresses and PO Box addresses in Singapore, and Singaporean passport numbers, supporting compliance with the Personal Data Protection Act (PDPA) and other related data privacy regulations.
IBM AIX Data Discovery Update: Support for AIX is a long-standing unique feature of Enterprise Recon. The ability to install natively on AIX and directly discover data on the local filesystem will greatly benefit IBM customers with updated AIX version support.
Early Access Features: Available for usability and performance feedback, Enterprise Recon 2.9.0 now supports improved support for Box Cloud Storage in addition to Apache Hive databases.
Stephen Cavey, co-founder at Ground Labs, commented, "This latest release of Enterprise Recon re-enforces our customer commitment by delivering improved risk management and platform support, new personal data types and a range of security and functionality enhancements. Our product roadmap is continually evolving and we are committed to providing our customers with best-in-class data discovery software that fulfills their security compliance and data privacy needs."
Orange Cyberdefense
Orange Cyberdefense released the Cy-Xplorer 2023 report. It provides a detailed analysis of Cyber Extortion (Cy-X) activity during 2022. It examines data from 6,707 confirmed business victims. The findings show a fluctuation in the number of victims across different countries and industries, with attacks expanding to new regions. While the data showed a decrease of Cy-X victims (8%) in 2022, this reduction is short-lived as the latest data shows the largest volumes to date in Q1 2023.
Key findings include:
The shift previously observed in the geographical location of cyber extortion (Cy-X) victims continues to accelerate, moving from the United States (-21%) and Canada (-28%) to Southeast Asia region (+42%), the Nordics (+40%) & Latin America (+32%).
Whilst Manufacturing continues to be the biggest industry impacted, the number of victims decreased (-39%), with a shift towards the Utilities sector (+51%), Educational Services (+41%) and Finance and Insurance Sectors (+11%).
Businesses in 96 different countries were impacted by Cy-X in 2022, equating to nearly half (49%) of the countries in the world. Since 2020 Orange Cyberdefense has recorded victims in over 70% of all countries worldwide.
Over 2,100 organizations worldwide were publicly shamed as a victim of Cy-X in 2022 across an almost even distribution of business sizes.
Hugues Foulon, CEO at Orange Cyberdefense, said, "Whilst 2022 witnessed a slowdown in the growth of attacks, we can see from Q1 that it's not the time to become complacent. Our research shows that industry and government collaboration is the key to driving down malicious cyber activity, as Cy-X is not a problem that businesses can solve on their own.
"We are yet to see the true impact of geopolitical events such as the Ukraine war in cyberspace, but increased initiatives being put in place at a government level are essential if we are to tackle the ever-present risks posed by threat actors."
Privacera
Privacera announced the availability of two new AWS Lake Formation integrations that add a layer of protection for sensitive data and enable privacy while reducing time to insights across AWS data and analytical environments. These two new integrations allow AWS customers to author, manage, and monitor data security and access policies in a single central location, using either AWS Lake Formation or Privacera.
The first integration with AWS Lake Formation allows AWS customers to create and manage data access policies in AWS Lake Formation. Also, it takes advantage of the integration between AWS Lake Formation and AWS Glue.
The second integration with AWS Lake Formation allows AWS Customers to create and manage all data access policies in Privacera. Adding AWS Lake Formation allows AWS to leverage the integration of AWS Lake Formation with other AWS services and extends Privacera, providing unique fine-grained access control to Amazon Redshift Spectrum. Data access policy creators can use the Privacera UI and capabilities that they know.
Privacera CEO Balaji Ganesan commented, "Organizations operate in diverse data ecosystems, and it's becoming increasingly challenging to not only protect data, but ensure that organizations have timely access to necessary data in order to accelerate time to insights and increase the value of their data assets, and that's why Privacera exists.
"As an AWS Data and Analytics Competency Partner, expanding AWS customers' ability to get purpose-built solutions to meet their needs and leverage the strengths of both Privacera and AWS Lake Formation while simplifying data security governance is key to helping organizations use data to deliver business value."
Secureworks
Secureworks and SentinelOne (are joining forces to further transform threat prevention and response with the launch of Secureworks Taegis integration for SentinelOne. Taegis XDR and SentinelOne's Singularity Complete will deliver a solution with comprehensive visibility across endpoints, identity systems, cloud applications, and beyond, ingraining superior detection and unmatched response into the cybersecurity DNA of organizations.
Chris Bell, VP of Corporate Development and Alliances at Secureworks, said, "Our ethos has always been that defeating the adversary is a community endeavor. That vision empowers our customers to futureproof their cybersecurity investments. The addition of SentinelOne to Secureworks' list of strategic alliance partners marks a major milestone in our journey as a vendor-agnostic, open-platform innovator.
"By bringing together two world class solutions and teams, we are accelerating our customers' technological advantages in the fight against the adversary, helping to fuel better cybersecurity decisions with Taegis integration for SentinelOne."
Akhil Kapoor, Vice President, Technology Partnership and Business Development, SentinelOne added, "Customers are looking to consolidate their cybersecurity spending, and they want to know that when they do so, they are getting real value where it matters most to their organization.
"In teaming with Secureworks, we can deliver best-in-class endpoint protection and detection and response in one agent, on one platform removing the friction and complexity from cybersecurity and empowering security teams to solve more problems more quickly."
Secureworks also revealed that it had seen a 220% increase in customers using Dell Managed Detection and Response (MDR) powered by Secureworks Taegis XDR in FY23. Notable growth was seen in the US and EMEA, especially within local government, education and healthcare, with customers ranging from 50 or more employees to large multinationals.
Sonatype
Sonatype announced the availability of its solutions in the AWS Marketplace.  Mitchell Johnson, Chief Product Development Officer at Sonatype, said, "As the use of open source software increases, organizations need tools and data like Sonatype that keep developers innovating and driving value creation while also managing open source risk.
"Sonatype availability in AWS Marketplace streamlines the procurement process making it even easier for organizations already leveraging the power of AWS to use Sonatype as part of their software supply chain security strategy."