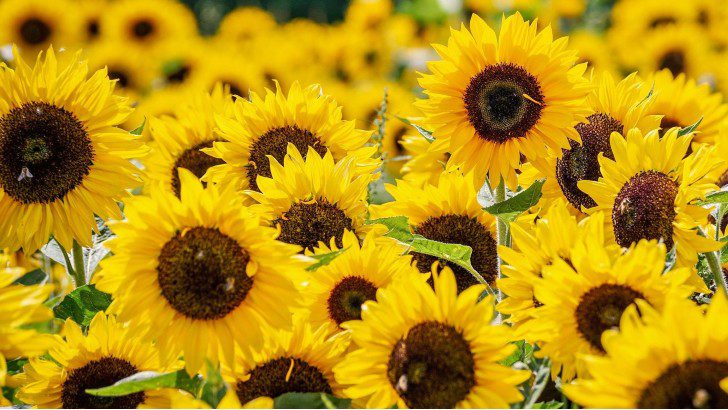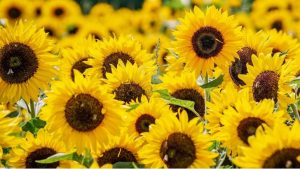 Last week HRTech vendor 15Five raised $52 million in a Series C funding round led by  Quad Partners. Nexthink and Moveworks combined to offer conversational reactive and proactive conversational chatbots for IT service management.
Agiloft revealed that Mainspring Consulting has become a strategic partner. Oracle launched  Oracle Construction Intelligence Cloud Analytics, a powerful add-on to its Smart Construction platform.
Enterprise Times published its conversation with Emily Glass the CEO of Syncro, an RMM solution for smaller MSPs that is rapidly growing. BambooHR hired a new Chief Product Officer, Brian Crofts woth co-founder Ryan Sanders becoming co-chair of the board.
Acquisitions
Accenture is to acquire Eclipse Automation, a provider of customized manufacturing automation and robotics solutions headquartered in Cambridge, Ontario, Canada. Financial terms were not disclosed.
Alvaria announced the completion of the acquisition of the Intelligent Analytics Platform from Cicero Inc. The talented Cicero team focused on further advancing their solutions for the contact centre industry will join Alvaria.
Digital Workforce Services Plc will acquire its partner, The Eclair Group, one of the leading automation vendors in Ireland. The purchase price is EUR 1,23 million. The transaction also includes an additional purchase price of a maximum of EUR 0,98 million, based on future performance 2022-2023.
Appointments
Patrick Reynolds has joined BlueConic as its first-ever Chief Marketing Officer. The former Mastercard Senior Vice President will spearhead BlueConic's global marketing organization, positioning the company for its next growth phase.
Laiye has appointed Mr Braham Shnider as Chief Strategy and Ecosystem Officer following its $160 million Series C funding and the 7th-anniversary celebration.
Business
Achievers and Contemporary Leadership Advisors (CLA) have partnered to help organizations activate a tech-enabled employee experience to increase retention and engagement.
Boomi is expanding its cloud data centre footprint in Japan to accelerate the deployment of its category-leading integration platform as a service (iPaaS) solutions as demand across Asia-Pacific continues to grow. The company also announced a new partnership agreement with Nomura Research Institute Ltd (NRI), a leading think-tank and systems integrator in Japan.
Cleo opened its new 5,000 square-foot office space in the 111 West Jackson Building in the heart of Chicago's renowned Loop.
Cognite is opening new offices in Colombia, Argentina, and Brazil to support industrial digitalization in the region. Gabriel D'Onofrio, executive director of business development, will lead the Latin American business.
A new effort to expand the nation's cybersecurity and technology workforce through paid apprenticeships was launched today by CompTIA, the nonprofit association for the information technology (IT) industry and workforce, and ConnectWise.
Fenergo launched its solutions in Mexico, addressing rising money laundering, increased regulatory scrutiny and an over-reliance on manual processes within financial institutions.
iCIMS has launched iCIMS Insights+ and iCIMS Insights Advisor subscription programs to provide a deeper look into industry trends, real-time changes in the labour market and opportunities to connect with the greater talent community.
Lattice has partnered with Trinet, providing integration between the solutions. The integration also allows for single sign-on. It also automatically syncs new information, like new employees, promotions, and more, adding additional insight to employee profiles
OutSystems announced it had become an official member of the SAP® PartnerEdge® program, with a Build focus, underscoring its commitment to providing high-value, low-code to businesses using SAP® solutions.
Syncari, the RevOps solution vendor, announced new business momentum, Syncari Insights and CSV sync capabilities, and key industry awards.
Customer
BMC revealed how major global organizations, including The Hershey Company, Carrefour Group, and Railinc use the Control-M solution from BMC to advance critical business modernization initiatives, address global supply chain disruptions in the market, reduce operational risk, and accelerate business agility.
Peoplecare, an Australian health insurance mutual fund, implemented The Boomi AtomSphere Platform to deliver improved member experiences and personalized health insurance with connected, accurate, and accessible data.
Qlik and Grey Matters Defense Solutions were awarded a contract to implement the Naval Maritime Maintenance Enterprise Solution Business Intelligence Platform (NMMES-BIP) for the Naval Sea Systems Command (NAVSEA) ship maintenance mission.
Sumitomo Mitsui Trust Bank, Limited has deployed the UiPath Platform, saving more than 400,000 hours in labour-intensive tasks. Over four years, the UiPath end-to-end automation platform has enabled the bank to automate over 250 critical business operations successfully.
The Buffalo Bills, a professional football team and member of the National Football League (NFL), is using UKG Pro to streamline payroll and talent processes.
Financial Reports
Planful announced exceptionally strong momentum through the first half of 2022. Subscription bookings beat the previous best quarter by 20%. Its channel business grew by 25% and increased bookings year over year by 47%.
Grant Halloran, CEO of Planful, commented: "The first half of 2022 was another big step upward for the Planful team, partners, and customers. This momentum is a result of a ton of innovation and business operations transformation in the last few years."
Newgen Software Technologies Ltd announced results for the quarter ended June 30, 2022. Revenues increased 18% YoY to Rs 188Cr. Subscription revenues grew 33% YoY to Rs 71Cr.
Qualtrics announced its Q2 2022 results. Revenues were up 43% year over year to $356.4 million. Subscription revenue rose 47% to $300.6 million
Sidetrade saw record bookings in H1 2022, up 42%, with a 19% increase in its Order-to-Cash SaaS revenue and an 11% increase in its total revenue.
Olivier Novasque, CEO of Sidetrade, commented: "Sidetrade has just delivered the best half year in its history, surpassing all previous records in new bookings and revenue for our Order-to-Cash Activities. The abrupt return of inflation, multiple hikes in interest rates and salary increases create a growing need among businesses worldwide for solutions that secure and accelerate cash flow generation.
"This half-year also marks the one-year milestone since our successful arrival in the United States and validates our offensive strategy for North America. Less than a year after kick-starting our US operations, Sidetrade has already achieved more than half its new bookings in the region by winning large contracts in preference over its two main American competitors."
Vena delivered a positive business update with 400% revenue growth and employees in the fiscal year.
Product
Bullhorn announced the Bullhorn Talent Platform. The solution engages talent at every stage of the employment lifecycle, from job application through onboarding and redeployment.
Cyara unveiled innovative new chatbot testing features with the latest release of Cyara Botium, the industry's leading one-stop solution for comprehensive, automated chatbot testing and assurance.
DemandBase announced what it claims is the market's first unified sales intelligence and account engagement platform directly integrated into CRM, where sellers spend most of their time.
Freshworks announced its Summer '22 Product Launch – a collection of customer and employee engagement innovations to power smarter conversations everywhere.
Lattice announced the release of Lattice Compensation, a new product offering to connect performance and compensation to drive employee engagement and retention.
Skedulo released three new and enhanced solutions to serve better the public sector, field sales and services and healthcare industries. The three were Scheduling for Healthcare Therapy, Scheduling for Public Sector Solutions and Scheduling for Field Sales and Service.
SugarCRM launched SugarPredict, the first data-fueled AI for CRM. SugarPredict delivers new levels of prediction accuracy without the time, cost, and technical expertise typically required for companies to take advantage of AI.
Syniti announced the availability of a new AI-driven operational data matching offering focused on ERP and supply chain data. This functionality is available as a module of the Syniti Knowledge Platform, or standalone as Syniti Match (previously 360Science).
Talend announced enhanced support for Cloudera with new certification for Cloudera Data Platform (CDP) on the Public Cloud and CDP data services, including Data Hub and Data Engineering.
TIBCO announced significant enhancements to TIBCO Cloud Integration, its industry-recognized iPaaS offering, powered by TIBCO Cloud. Tibco also formed a new partnership with Automation Hero to add intelligent document processing capabilities into its automation applications.