The tennis season is in full swing. The French Open has been played in Paris. Novak Djokovic added another Wimbledon title to his trophy cabinet. The tennis roadshow will rumble on to the US Open in August-September. Tens of thousands of people will be heading towards Flushing Meadows, New York. Millions of more eyeballs will be watching the event across the globe. Tennis fans in particular will be keeping a close watch on a variety of match stats and video replays that immediately inform them on the capabilities of their favourite players.
Whereas in other sports, technology has become ubiquitous. It has become a key tool in a variety of athletic training. Used with goal-line cameras and sensors in football and hockey to support referee decisions. American football players use in-helmet headsets to communicate with coaches on the side-line during games. Has tennis finally caught up with other sports and begun to integrate technology and analytics into the game? Is tennis is finally embracing some of the technology that has been around the sports world for decades?
Infosys has taken the lead in the use of technology in sports, and tennis in particular. The company has developed an innovative solution – the Infosys Tennis Platform. The platform is expected to transform the way tennis games are viewed and analysed. At the same time enabling fans, players and coaches, broadcasters, journalists, and officials to experience the game with a new set of immersive and intelligent tools that aid in diving deep into the sport.
Infosys is an India-based provider in next-generation digital services. The company also knows its tennis. It is the official digital innovation partner for major tennis events like the Australian Open, the French Open (also known as Roland-Garros), ATP, and the International Tennis Hall of Fame.
Anyone for tennis? Partnership with Roland-Garros
Last March, the company announced the renewal of its three-year long partnership with Roland-Garros for a further five years. The agreement will see Infosys continue to push the boundaries of technology for the Parisian Slam as the Official Digital Innovation Partner, through 2026.
Together Roland-Garros and Infosys are transforming the experience for the entire tennis ecosystem, introducing next-generation solutions leveraging AI, cloud and analytics. This includes pioneering new video and stats analysis platforms for players and coaches to enhance training. The solution bolsters match analysis for broadcasters to post engaging content and introduces new ways for fans to engage with the tournament. The history and heritage of Roland-Garros is brought to life for fans globally through the 3D Art Museum.
Raghavan Subramanian, AVP is the Head of the Infosys Tennis Platform. He has worked with the Association of Tennis Professionals (ATP) since 2015, and Roland Garros for more than three years.
Using data to enhance tennis
According to Subramanian, "One of the key considerations of the project was exploring the visualisation of the game. Traditionally a tennis game only had match statistics to work with. How many aces were served? How many first serves delivered? How many universal points were won? However, Infosys was determined to use this data and deliver it at a higher level and integrated with the most attractive content – the match."
Technology and data analytics can help players train smarter and be better prepared when they compete. Coaches are now armed with artificial intelligence (AI), where sophisticated software is fed, or trained, with vast amounts of data. The resulting AI can spot playing patterns and behaviours that a human eye would never be able to see.
"We have access to videos and statistics from around 700 matches every year. Valuable data that forms the raw material for all our AI and machine learning systems. From the player's point of view, it means they can analyse a match with more precision. Using the Roland Garros Players App, they can see exactly the placement of key shots, such as winners, errors and serves." says Subramanian.
How the plaftorm works?
The Infosys Tennis Platform powered by Infosys Cobalt, a set of services, solutions and platforms for enterprises to accelerate their cloud journey. Multiple data feeds are integrated into the Infosys Tennis Platform solution, including a media pipeline that processes live broadcast feeds. The solution uses custom machine learning (ML) models to bring out interesting insights from tennis matches. A live broadcast feed from the tennis court is integrated and divided into smaller compressed video files. These smaller chunks of video files, along with statistical data, are used to generate video clips.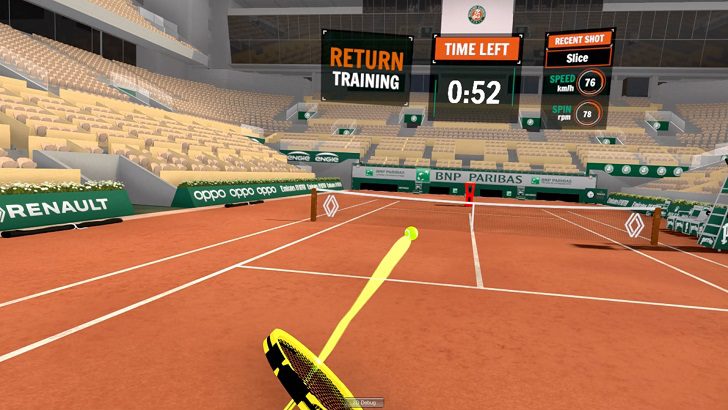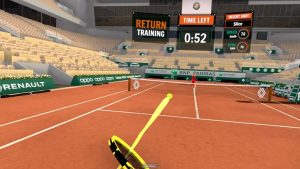 These video clips then pass through a series of Infosys proprietary AI and ML models to pick up insights such as crowd excitement detection and Hawk-Eye reviews. This helps in creating AI highlights & AI videos
Custom ML models using container images generate the relevant metadata that gets stored in an AWS database. The processed data is exposed via Lambda APIs that, for example, allow coaches to slice and dice videos and generate custom video clips to share with players. The use of AWS managed services allows for processing of live broadcast feeds. This makes the game analysis video available in a near real-time fashion.
In addition to live broadcast feeds from matches, scoring, statistics, player position, and ball tracking data are ingested in near real-time using a TCP server. A serverless, event-driven compute service called AWS Lambda processes these incoming data feeds before storing them in a database. The pipeline used to ingest feeds can scale easily to accommodate more data feeds from multiple tennis courts.
With these streams, anyone can take advantage of enhanced fan-out so that consumers can process with increased throughput of up to 2 MB of data per second per shard. This comes in handy to ingest multiple game feeds at a faster pace. Currently, Infosys Tennis Platform scales to handle close to one million events during a major tournament.
Key stakeholder experiences: Players and coaches
The Infosys Tennis Platform will change the way stakeholders experience tennis in a number of ways.
The media pipeline output includes videos generated via the Infosys AI videos solution.
AI-powered match analysis with cognitive capabilities such as natural language search.
Instantly generate insights about strengths and areas of improvement for players in a match.
Insights help players and coaches make informed decisions about training and match strategy.
Fans
Infosys Match Centre provides interactive data visualisations of game stats and 3D Court Vision provides a closer view of key events. Fans can enjoy live commentary for each match, describing the point and the score. In addition to key metadata such as speed of serve and length of rally. Game insights extracted from video clips using custom ML models are available to fans. This allows them to immerse themselves in the game by following the ball trajectory for each point as it's played. Infosys Tennis Platform provides an immersive experience through 3D Art Museum for digital exhibition of artefacts associated with the sport of tennis.
Journalists
Infosys AI highlight videos can be useful to journalists covering the game of tennis. Video provides instant access to key moments in a match including crowd sentiment, statistical data, and other ML-powered insights. These highlights can be sized for online posting to social media platforms without editing.
Analytics becoming part of sporting life
Analytics is increasingly becoming an integral part of training and strategizing for tennis players across the globe. The Infosys Tennis Platform takes the use of data analytics in tennis to a higher level. The visual components of the platform are stunning and attractive and sets new standards for user engagement in sports. Data analytics has been around a long time in sport. Perhaps the best known in example of its use is from 2002, when the Oakland Athletics baseball team used statistical analysis to choose their squad, rather than the wisdom of coaches and scouts, and their favoured metrics. This platform will provide players and coaches with the additional intelligence about personal playing styles, as well as opponents. This could only be good for the health of the game.