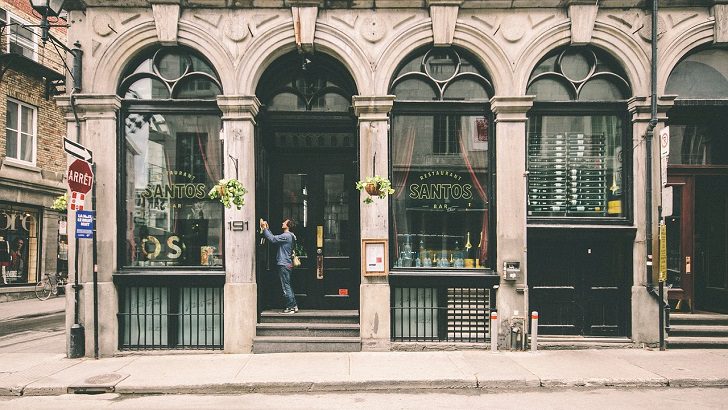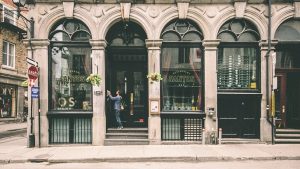 Retail and eCommerce highlights this week include: Jotform Store Builder empowers small businesses to create a store quickly and conveniently, regardless of technical skill. Dialworks helps businesses ramp 3X faster by mimicking real world sales conditions during ramp & training. A Ricoh acquisition supports customers' digital transformation initiatives and hybrid work environments. Ricoh acquired Pure AV to further extend meeting room and workplace management capabilities across Europe. City Hive, with the largest retail network in the alcohol industry launches SaaS solution for distributors with Empire Merchants. accesso's partnership with Paypal delivers variety of new payment options for operators and guests.
Jotform Store Builder launches no-code solution to build a store in minutes
Jotform have launched Jotform Store Builder, a no-code tool for small businesses to build an online store in minutes. There are 16 million users globally using the Jotform online forms SaaS solution.
The company says Jotform Store Builder is simple to use. Small businesses can drag and drop elements to create a store in minutes, regardless of technical skill. In addition, there are endless customisation options and over 25 payment gateways, such as PayPal, Stripe, and Square. As a result, the Store Builder helps small brick-and-mortar stores get online and start selling products fast.
Jotform Store Builder isn't limited to small businesses—industries across the board can benefit from Store Builder's ease of use and value. This includes restaurants setting up a QR code menu to collect orders and non-profit organisations gathering donations.
Key features and benefits include
25+ payment options, like PayPal, Stripe, and Square with no additional transaction fees
full customization with product lists,
70+ widgets,
100+ free templates,
branded URLs and more
Jotform Store Builder is an iteration of Jotform Apps, a no-code, drag-and-drop app builder. The new feature was developed in part because more than a third of Jotform Apps users were creating apps to collect payments.
SaaS Labs launches Dialworks to help sales teams get battle-tested
SaaS Labs has launched Dialworks, a sales acceleration platform to help teams get sales-ready faster. Through calls on Dialworks platform, businesses can test their reps' sales readiness in real-world scenarios.
SaaS Labs makes solutions fit for the sales and customer support community in businesses around the world. Having powered tens of millions of phone calls for sales and support teams with their category-leading cloud phone platform JustCall, sales training was the next big challenge on the horizon for SaaS Labs.
Dialworks is an on-demand sales training platform that replicates real-life scenarios for sales reps to train and upskill. With Dialworks, reps can connect with customers just like theirs, deliver pitches and get actionable feedback to improve. From objection handling and analytics to tailoring training regimens, the platform is aimed to help sales coaches do it all including:
Eliminate hundreds of manager person-hours wasted in mock calls
Mimic real call scenarios replicating the job environment
Monitor performance and get customer feedback at scale on pitching skills
Generate tailored insights to help design better training programs
Share feedback at scale and eliminate biases in hiring
Training sales teams is arguably the most important part of any business strategy, yet it remains a time-intensive and expensive exercise for teams in all companies. According to HBR, US companies spend over $70 billion annually on training, and an average of $1,459 per salesperson, only to generate disappointing ROI. Meanwhile, Gartner research suggests that sales reps forget 70% of the information they learn within a week of training, and 87% will forget it within a month.
Ricoh acquires Pure AV to extend workplace management capabilities across Europe
Ricoh has completed the acquisition of Pure AV in a move that further enhances its provision of meeting and workplace solutions to customers. This includes Unified Communications and Collaborations (UCC), AV and Workplace Management.
Founded in 2003, Pure AV is an award-winning specialist AV integrator with specific expertise in higher education learning environments, as well as the commercial and hybrid technology markets. Ricoh will take on Pure AV's existing sites, including its premises in Preston. The entire Pure AV workforce will be retained as part of the acquisition.
As a result of the acquisition, Ricoh customers will benefit from Pure AV's renowned experience and expertise in UCC, AV and Workplace Management. They will have access to a broad portfolio of products, software and service offerings, and be able to harness continuous innovation through its strategic partners.
Pure AV customers will benefit from Ricoh's global footprint, financial strength and integrated service delivery infrastructure. They can access a wide range of Ricoh products and solutions, including RICOH Spaces, interactive whiteboards and Smart Lockers. They can also access Ricoh's extensive digital services portfolio which encompasses Digital Workspace, Digital Experience, Business Process Management, Cloud & Infrastructure, Cybersecurity, and Graphic Communications capabilities. Pure AV will continue to operate under its existing name, reporting to Ricoh UK.
City Hive launches new distributor platform
City Hive, a digital commerce and data company has launched a proprietary business-to-business online platform. The solution provides a powerful channel with City Hive's groundbreaking technology that unlocks speed, efficiency, and transparency which can be utilised by any distributor in the industry. Empire Merchants and Empire Merchants North, the premier wine and spirits distributors in New York State, are among the first to use the B2B platform with the launch of empire360.com.
Founded in 2016, City Hive has driven the digital revolution in the alcoholic beverage industry. Integrating deeply with their retail partners, City Hive encourages customer ownership for their clients by arming them with powerful tools and actionable data insights so they can build equity in their business. City Hive grew 12X during the pandemic. This follows growth with retailers in driving B2C eCommerce, they have now made a strategic move by expanding into B2B.
City Hive can integrate with any ERP/CRM and distributors. The platform can interact and transact directly with their customers 24/7/365 in their own branded storefront, outside of a marketplace. The platform bridges the divide between on and offline sales by positioning sales reps at the heart of this omnichannel operation. It then equips them with data insights, digital assets, sell sheets and powerful CRM tools. For On- and Off-Premise customers, the platform facilitates off-hour ordering, product research, past order history access, and payments. City Hive is on track to launch their Distributor product in more than 30 states by the end of the year.
accesso expands eCommerce ticketing features with new PayPal integration
accesso Technology Group plc has established a new integration with PayPal. The partnership offers additional online payment flexibility for clients of accesso Passport eCommerce ticketing solution.
accesso first integrated PayPal into the checkout process for accesso Passport online ticketing system users worldwide in 2014. Now, through an expanded collaboration, accesso Passport client venues can offer PayPal's popular "Pay Later" options to guests. "Pay in 41," which allows eligible guests to pay for a purchase in four, interest-free payments over six weeks. "PayPal Credit2" – a digital credit line that offers six months of special financing on purchases. The integration is currently live, and available to accesso Passport clients at no additional cost.
The fully hosted accesso Passport eCommerce ticketing suite powers online ticketing for leisure & entertainment operators around the globe. It facilitates an exceptional eCommerce experience for guests on any device while boosting revenue through the delivery of strategic up-sell and cross-sell prompts. The mobile-first solution also empowers guests to plan their day with ease, allowing them to purchase anything they may need for their visit – from tickets and parking passes to dining packages and stroller rentals – with a few easy clicks.