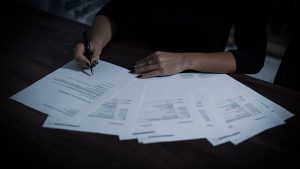 Unit4 has purchased Danish company Scanmarket, a source-to-contract provider, for an undisclosed amount. The move is part of Unit4's plan to deliver more tools for the Chief Financial Officer (CFO). The acquisition boosts Unit4's ERP and procure-to-pay offerings and delivers a unified source-to-pay solution for customers.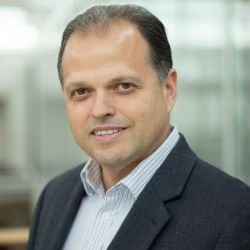 At an analyst event announcing the deal, Mike Ettling, CEO, Unit4, said this was about "Supply chain cost effectiveness. The value proposition is changing, and reorganisation of the supply chain is the real big thing."
Ettling went on to highlight how Covid and sanctions on Russia are all resulting in disruption to the supply chain. That, in turn, is leading to a reorganisation of supply chains.
Who is Scanmarket?
Scanmarket is a Danish company with a range of solutions supporting source-to-contract. The company already has 324 customers across more than 85 countries. It raises the question of how much overlap is there in the customer base? That is unclear, but it does give Unit4 a significant opportunity to make inroads into those customers with its ERPx solution.
Last year, Scanmarket made two acquisitions – MIA data and Symfact. The former appears to be fully integrated into Scanmarket. The latter, however, still retains its website, and it is not clear if it is yet fully integrated. It may be that Unit4 will integrate Scanmarket first and then Symfact. It certainly makes no sense to leave it as a separate business.
Something else that is not clear yet is Scanmarket's partner channel. Does it have one? There is no partner section on the website? If it does, how much benefit will that bring to Unit4? If not, what work will Unit4 have to do to create a new partner strategy for the various tools?
On the product side, there are several tools in the Scanmarket portfolio. Importantly, while they all support source-to-contract, they can also provide other benefits. It raises a product question. Will Unit4 combine all the tools into one or keep them as separate options? The latter, to some degree, makes sense, especially given Unit4's view of the expanding challenges for the CFO. This is because they overlap different challenges that the CFO's office is trying to solve.
Another step on the $10 billion road
Ettling aims to make Unit4 a $10bn company within four years. Given the current impacts on the market of Covid and Russia's invasion of Ukraine, that's a tall order. However, Ettling is convinced it will happen despite those two disruptions.
He has reshaped his senior management team over the last year. That team now has a much more interesting look about it. The majority have wide experience of different companies and markets. They are now bringing that experience to build Unit4 into an ERP powerhouse.
There are two critical elements that Ettling is going to have to address. The first is to break into the US market. He has added Dave Dyer as President, North America, to address that. He says that Dyer's previous experience growing underdogs in that market will help Unit4 grow.
The second element is the cloud. So far, Unit4 has less than 50% of its customers using its cloud-based solution ERPx. It means that many customers still using on-premise solutions don't yet see the need to move. Why is that? What will it take to convert them? That's an unknown at the moment. The risk for Unit4 is that it may lose some of them to competitors.
So what is the key figure in terms of cloud usage? Ettling says he has a target of 65% of customers on ERPx as a marker for success. He didn't say how much of that would be from existing customers and how much from new customers.
It will be interesting to see what part Scanmarket plays in reaching these numbers. It brings more cloud customers to Unit4 but far from enough. Will its tools be those required to help move hold-outs from on-premises to the cloud?
Enterprise Times: What does this mean?
This is an interesting acquisition by Unit4. The tools that Scanmarket brings add value to those that Unit4 already has. They also help address Unit4's vision of the expanding role of the CFO's office. Interestingly, Ettling said that TA Associates also participated in the deal. That it did so and added it to Unit4 rather than run it as a separate business shows faith in where Unit4 is heading.
That faith is important. Unit4 is working towards that goal of $10 billion that Ettling set last year. To achieve that, it is likely that Ettling will need to make more acquisitions to continue to grow its ERP offering. The question is, what gaps still need to be filled or, more likely, strengthened. The current solution looks like a strong contender compared to its rivals. What it needs now is a bigger market share, and it will be set for that target.
However, growth through acquisition is always a tricky thing. The products must be right for the business and the existing customer base. That way, the initial sales to cover the acquisition cost are easily achieved. They also have to appeal to a previously untapped audience. It becomes a risk when the acquisition is seen as more about grabbing customers than products. So far, Unit4 has avoided that and looks set to avoid that pitfall under Ettling.