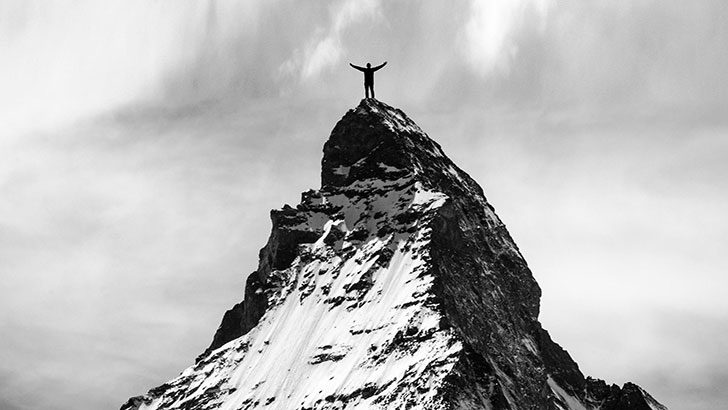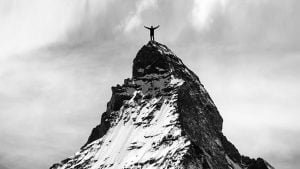 In 2021, the MSP market was valued at $239.71 billion. It is expected to expand at a compound annual growth rate of 13.4% from 2022 to 2030. This also makes it a very competitive sector. To grow sustainably and remain competitive in the modern world, MSPs must transition from a reactive business model toward a proactive one.
Proactive MSPs anticipate challenges in advance and devise systems to either nip them in the bud or deal with them quickly when they arise. Doing so can reduce downtime, thus improving user satisfaction and gaining credibility and kudos with the customer. Far-sighted MSPs also manage their internal business operations intelligently and efficiently. Achieving this allows them to optimize their resources and accomplish more with limited resources.
Think back to the COVID-19 pandemic. Small and medium-sized companies had to change their business and operational models rapidly. Those MSPs who could support remote workers and help their clients embrace digital transformation thrived.
Success-driven MSPs continuously innovate and modernize their systems and processes. It is an activity that distinguishes them from their less successful counterparts. Top-performing MSPs plan ahead and stay prepared to capture any new challenge or opportunity that may present itself.
For your business to succeed in the current market, you need to develop customized service profiles to provide clients with a consistent and seamless service to make a lasting impression. Building an impressive portfolio of services will win you the attention of customers in the short term. The efficiency of your internal processes and workflows will inevitably help you find success.
Don't just work harder, work smarter
Even though you work hard, if you do what everyone else is doing, you'll get the same results everyone else is getting. Working smarter rather than harder is the key to becoming a productive, efficient and successful MSP.
Think smarter, think automation. You can free up more time and resources by automating mundane everyday tasks that can interfere with your productivity. Having more time at your disposal allows you to channel your time and energy into revenue-generating activities. You can, for instance, resolve service tickets more quickly and accurately by automating your service desk. As a result, you can take on more clients without hiring additional technicians.
Working smarter reduces stress, and you can achieve more with a clear and free mind. Managing the day-to-day tasks with automation will give you more time and energy to scale and grow your MSP business. You'll be able to achieve your targets quickly and easily.
Become more efficient
Efficiency is one of the pillars of a successful MSP. It's the foundation on which companies expand their business, achieve high customer satisfaction, and boost profitability while keeping costs in check. While automation plays an instrumental role in helping MSPs achieve efficiency, working with unified solutions is another way that can help MSPs.
There are a lot of MSPs who have great business ideas and goals but struggle to accomplish them because they are still using outdated systems and software. Obsolete systems cannot keep up with the workload of today. Consider RMM and PSA tools, which make up the backbone of every MSP. Using legacy versions of these tools that don't integrate well will slow down your MSP's work and make it inefficient. A modern solution will boost efficiency and increase productivity.
It's about more than a new RMM and PSA solution though
There is also an advantage to integrating RMM, PSA, and IT documentation tools. If technicians can access data on these tools from a single screen, it'll significantly reduce the time spent switching applications, streamlining the process, and making work easier. As a result, they will achieve faster turnaround times for completing a task, make fewer mistakes and become more productive. You will have happier and more satisfied customers, which will lead to more revenue for your MSP.
Moreover, the pandemic upended the traditional structure where MSPs worked out of their customers' office locations. As MSPs scale, they need to be able to manage the IT infrastructure of their growing list of clients efficiently. They must be able to monitor endpoints and networks and everything IT from anywhere and respond to issues immediately. To achieve this, they need the right technology stack that can make them more efficient, effective, and flexible. Only those MSPs capable of managing customers' systems both remotely and on-site and who can ensure consistent and responsive support across all customers will succeed.
Planning a growth strategy
Successful MSPs understand the importance of building a business growth strategy and regularly invest in marketing, service optimization, project and client management, etc. Marketing is key to your MSP's success. Quite a few MSPs think of marketing as a cost when, in fact, it is an investment that helps you stand out in a crowded market.
While marketing helps drive potential growth, there are barriers to growth success. Several MSPs cannot expand their business because of inadequate revenue to hire additional employees. They even fear that if they increase their workload and take on more clients, they won't be able to serve them all adequately. It costs five times more to attract a new customer than to keep an existing one, so it is vital to keep existing customers happy, but you must not let that impact your growth plans.
Service optimization is the answer to these challenges. It allows MSPs to maximize the potential of their current staff and increase their productivity without investing in additional resources. It even enables them to provide superior customer service to all their clients even when their client base grows exponentially. Along with service optimization, successful MSPs pay close attention to customer relations. I.e. they offer old customers the same 5-star level of service that they deliver to new clients. As a result, MSPs who track customer satisfaction have a 12% higher renewal rate than MSPs who do not track this metric.
Customer expectations are changing all the time. Always make sure to keep an eye on customer concerns and requirements so you can expand your service and product portfolio to remain relevant and strengthen your relationship with them as time goes by. In doing so, you can lower customer churn while making more revenue through upselling and cross-selling opportunities.
Final thoughts
An MSP that continuously scales and grows even during adversity has mastered the ability to turn challenges into opportunities. To consistently succeed, you have to streamline and optimize your current processes and carve out time and resources to implement out-of-the-box business ideas that deliver lasting growth.
---
MMSOFT Design, Ltd. is the maker of Pulseway, a mobile-first IT management software that helps busy IT administrators look after their IT infrastructure on the go. Easy-to-use, cloud-hosted solution with a user-friendly mobile app that abstracted the desktop away, Pulseway is used by over 13,000 businesses worldwide including BestBuy, DELL, Louis Vuitton, Canon and Siemens.