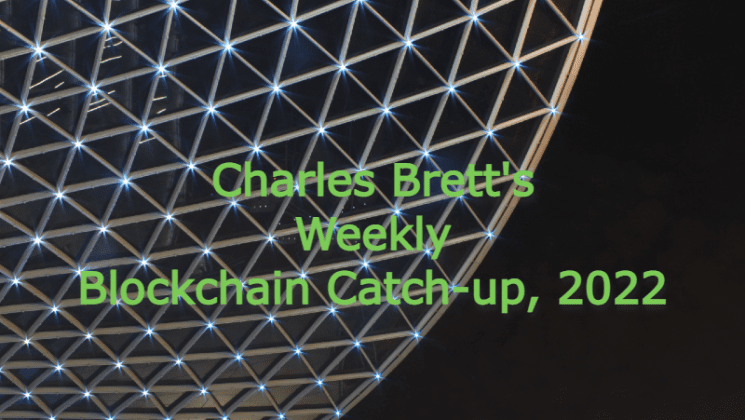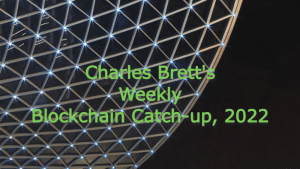 This is a Charles Brett's start-of-the-week Enterprise Times 'blockchain catch-up' 2022-Week 20. Necessarily it is idiosyncratic and selective.
It is not intended to be comprehensive but does seek to highlight 'Quick Takes' on specific developments as well interesting pieces to read, a listing of some (not all) announcements/press releases and pointers to upcoming events.
Quick Takes – Charles Brett's Blockchain Catch-up 2022-Week 20
New experiments pave way for international payments using CBDCs
SWIFT, the financial messaging network used by banks in international money transfers, has announced it is teaming up with Capgemini to conduct experiments with cross-border central bank digital currency (CBDC) payments. This is SWIFT's second research project on CBDC. SWIFT and Capgemini are testing ways to link multiple CBDC networks, as well as CBDC and traditional currency networks, as a proof of concept.
A majority of central banks worldwide working on creating CBDCs, "with numerous central banks developing their own digital currencies based on different technologies, standards and protocols," said Thomas Zschach, SWIFT chief innovation officer.
Quick Take: it is easy to understand SWIFT's interest (and commercial nervousness) about CBDCs and blockchain but much harder to determine whether this research has teeth. The issue, of linking multiple CBDC networks, is real. Whether the results are practical when so much remains unknown, and unknowable, about CBDCs is open to question. As so often we have to wait and see.
7 pieces to read – Charles Brett's Blockchain Catch-up 2022-Week 20
Selected announcements/press releases/opinions – Charles Brett's Blockchain Catch-up 2022-Week 20
Selected upcoming events
Crypto Valley Conference (2nd-4rd June, 2022)
Using blockchain to resolve supply chain challenges (SIMBA Chain, 8th June, 2022 at 1500EST/2000BST/2100CEST)
EEMA 35th Annual Conference to focus on securing identity and its business (8th-9th June, 2022)
Festival for the decentralised world (9th-12th June, 2022).