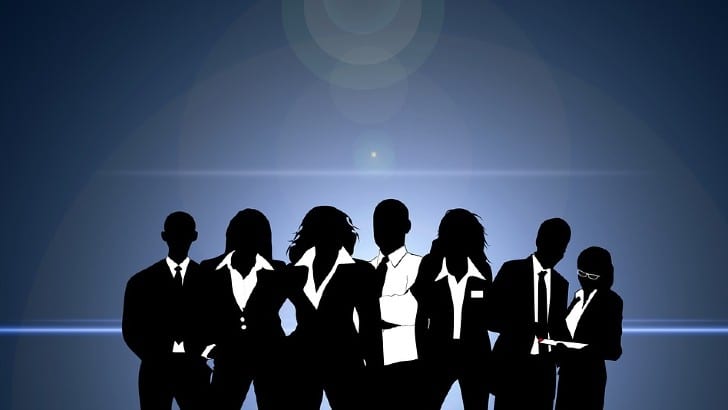 Last week, the big news was the launch of Kantata, the new brand that will combine Kimble and Mavenlink. The software applications are also renamed, with Kimble becoming Kantata SX (Salesforce) and Mavenlink becoming Kantata OC (Open platform).
Planview announced the strategic acquisition of Value Stream Management vendor Tasktop. It will strengthen both the Agile and Strategic Portfolio management solutions of Planview. Founder and CEO of Tasktop Mik Kersten joins Planview as its new CTO.
Accelo
Accelo introduced some of its upcoming updates to its UI. The update includes new functionality for the left and top navigation. On the left-hand side, a single click expands the icons with descriptions. A second click will list all companies, contacts, projects, tickets, or sales. This feature is restored by popular demand. This navigation bar now hosts the help and live chat feature.
The top-level navigation bar is restyled and includes icons adding visual cues for content and consistent vertical lists. The add menu is renamed and becomes the Create menu, and a new Stream menu with links to Stream filters – All, Team, and Company is added
Best Outcome
Best Outcome has launched PM3Learn, an online Learning Management System that will educate users about PM3 and Project Management. The new learning platform includes a beginners course to PM3, core PM3 and a project Management fundamentals course. It will also include sessions about the latest features of PM3 for more experienced users. If users complete the course, they will receive PM3 certification. In the future, Best Outcome will add more courses, including ones for Advanced PM3 and Superuser PM3.
Cloud Coach
Cloud Coach has added support for the Water-Scrum-Fall methodology to its PSA solution built on the Salesforce platform. The new functionality is available within all the Cloud Coach solution tiers, including the starter tier, which includes five free users. The new feature allows users to manage projects with a Gantt chart and a Kanban board.
Brianna Snook, Product Manager at Cloud Coach, said: "With so many organizations already running their projects as a hybrid of waterfall and agile methodologies, Water-Scrum-Fall ensures that everyone can manage projects in a way that suits their unique business needs.
"By combining classic waterfall capabilities, including dependencies, critical path, baselines and more, with agile kanban sprints, board processes and backlog management, you can deliver projects with accuracy like never before, without forcing a one-size-fits-all methodology onto already pressured teams."
This is just the latest project methodology that Cloud Coach supports. Peter Lee, CEO at Cloud Coach, commented: "Many businesses have made significant investments in Salesforce but have yet to truly leverage the power of the platform within their organization for project management.
"By providing the flexibility needed to run any project with any team, Water-Scrum-Fall ensures businesses get more value from Salesforce, while also improving their project processes."
CrossConcept Continuum PSA
In an interview with Goodfirms, Walter Perdigao, Founder, President, and Vice President of Services for CrossConcept Continuum PSA, talks about the project management vendor. Founded in 2010 in Ontario, Canada, the company started life working with Changepoint and Daptiv software.
Their SMB customers often found those solutions too expensive and, as a result, developed CrossConcept Continuum PSA. The fully-featured PSA solution, targeted at SMBs, is less expensive than the larger rivals. With its background of implementations, it has its nine-step, eight-week-long process.
The firm is growing, with Perdigao stating: "We hit revenues in the seven figures in 2021, and expect to continually grow our team and client base to 8 figure revenues by 5 years and 9 figure revenue within 10 years."
Kantata/Mavenlink
Kantata announced several improvements to Kantata OX as part of the branding announcement highlighted earlier. It has also enhanced its resource management functionality. The new feature enables resource managers to determine whether resource availability Is calculated on project allocations or scheduled hours.
monday.com
monday.com announced its Q1 2022 results. Revenue grew 84% year over year to $108.5 million. It has a 187% increase in customers spending more than $50K ARR year over year. It now has 960 customers in that bracket. Its net dollar retention rate for customers with more than 10 users is 135%.
monday.com founder and Co-CEO, Roy Mann commented: "In the first quarter, we made meaningful progress in capturing our large market opportunity with strong top-line growth and increasing net dollar retention."
Eran Zinman, monday.com founder and co-CEO, added:  "We are excited to take the next step in our product evolution with the introduction of monday Work OS products. These new end-to-end products will provide our customers with more robust solutions containing advanced features and capabilities to address their specific needs."
The GAAP net loss per basic and diluted share reduced to $1.48 from $3.48, and the company now has a negative adjusted free cash flow of $16.2 million compared to $1.6 million a year earlier. The outlook for Q2 is a total revenue of $117 million to $119 million, a year-over-year growth of 66% to 69%.
While growth is slowing, profitability is also getting closer. After the meteoric rises, monday.com has already seen the company appears in good health.
Scoro
Scoro published information about recent updates to its solution. It has added field level triggering, enabling users to set new criteria to initiate automations and notifications. It cites the example of sending an email if someone changes the due date or duration of a task. Scoro has also improved the task triggers user interface. It is easier to see if a trigger is active and who sets each trigger.
Other UI improvements include the ability to see subtotals on the Modify screen so that users no longer need to switch to the View screen. It is also possible to link finished tasks with quote line items to keep the Quoted vs Actual table fully updated. Task dependencies are now preserved when adding a task bundle from the quote-to-task view. Future enhancements will include work on project templates, including the ability to link task bundles with project phases.