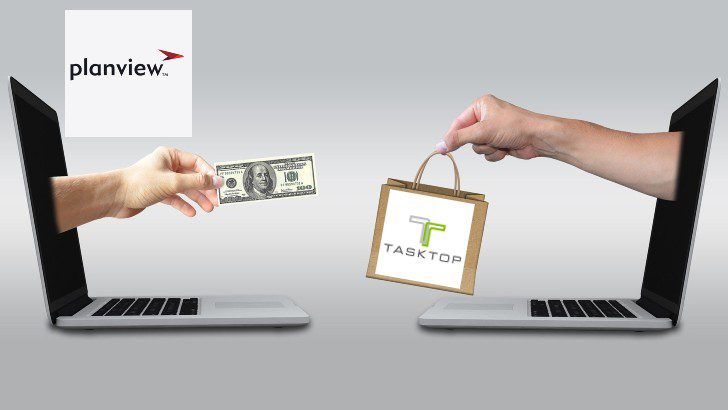 Planview has revealed its first acquisition in 2022. It cited the acquisition of Value Stream Management vendor Tasktop as strategic. While neither party disclosed terms, the acquisition would not have been cheap. Tasktop saw record growth in 2021 of 41%. It also closed a $100 million funding round, led by Sumeru Equity Partners, who added two members to the board. Other participants included the other existing investors and the management. 2021 had followed 50% growth in 2020. It brought the total raised by the company to over $129 million, although no valuation was disclosed at that time.
Razat Gaurav, Chief Executive Officer at Planview, commented: "As companies strive to differentiate, survive, thrive, and disrupt their markets, there is a surge in digitalization and transformation initiatives. While well-intended, the facts show that most digital transformation efforts fail to achieve value for the business,
"Together, we provide an exciting and much-needed capability that will help our customers to connect the business of software delivery – enabling them to efficiently transform their organizations faster with more confidence, and a better ability to achieve desired business outcomes."
The acquisition is expected to close mid-Summer of 2022, pending regulatory approval.
Who is Tasktop
Tasktop is a pioneer in value stream management (VSM) and will strengthen both the Agile and Strategic Portfolio management solutions of Planview. Tasktop will also add another 200 employees to Planview and offices in Vancouver, Canada, Austin, USA and London, UK. It also has a presence in DACH.
Its customers include over 50% of the Fortune 100. It serves brands such as Accenture, BMW, HSBC, Kaiser Permanente, T-Mobile and TUI Group. Cheryl Kellman, Senior Manager, ALIP Quality Engineering Lead, Accenture, commented: "We have effectively unlocked dozens of hours of productivity each week, which we can now devote to solving more issues, faster. The efficiency Tasktop affords us supports ALIP's ability to continue to lead the market."
This is a significant acquisition of one of the category leaders in VSM. Others include Digital.ai, Plutora, HCL Technologies, and ServiceNow. A natural addition to its Agile solutions, A Gartner report recently stated: "By 2023, 70% of organizations will use value stream management to improve flow in the DevOps pipeline, leading to faster delivery of customer value."
One plus one equals three?
For Tasktop, it provides a means to rapidly expand across global markets from what is already a very solid base. Mik Kersten, Founder and Chief Executive Officer at Tasktop, commented: "Connecting Planview's leadership in enterprise Agile and strategic portfolio management with Tasktop's leadership in VSM is a game-changing combination that expands the capabilities and value proposition we can offer to customers. Tasktop and Planview's complementary offerings will better help our customers realize digital transformation – accelerating the pace at which they can transform and deliver competitive advantages through technology. Tasktop and Planview have more than eight years of history working together, and we're thrilled to be taking this next step in our relationship to join forces and make it possible for every organization to become a digital innovator."
Kersten and the Tasktop team will join Planview, with Kersten becoming Chief Technical Officer. Kersten will replace Rob Reesor, who departed from Planview after 14 years, joining Cforia Software.
Evolution, not revolution
As Kersten states, the two companies have worked closely together over the last few years. In 2019 they created a strategic partnership. Integrations exist between Tasktop and Planview Agile Leankit, Planview Enterprise One and Planview PPM Pro. Planview also announced the first integration between Planview Clarizen and Tasktop that focused on the Jira Integration in January 2022.
Tasktop, therefore, has become a natural extension of the Planview portfolio. There are integrations to several of Planview's existing solutions. The addition of value stream management will enable organisations to accelerate their time to market, improve operational efficiency and drive investor confidence in a constantly changing business atmosphere. It will be interesting how quickly Tasktop will now integrate its solution to Planview Changepoint Strategic Portfolio Management.
When asked about this Razat Gaurav, CEO at Planview answered: "Following the close of the transaction, we will utilize our product management teams to engage customers, industry analysts, and thought leaders in considering longer-term product directions."
In the Forrester report – Now Tech: Strategic Portfolio Management Tools, Q3 2021, Margo Visitacion noted: "Building genuine business agility requires having the necessary information at hand to make pivot or persevere decisions. When SPM is integrated with delivery systems such as value stream management (VSM), it provides visibility into actual performance to support change decisions."
Enterprise Times: What does this mean
This is a significant acquisition by Planview. It will give it better access to many significant clients. Ones that already understand the value of agile and value stream management. The question is whether it can cross-sell its own solutions into the Tasktop portfolio. Or, whether it will have greater success in the other direction. With the leadership team integrating into the wider Planview. It will be interesting to see how quickly the merger happens once the acquisition is approved. Also, what is on the roadmap for the Planview platform.
With the Planview vision of building the future of connected work in mind. This latest acquisition brings into the fold a platform that will help deliver against the vision.