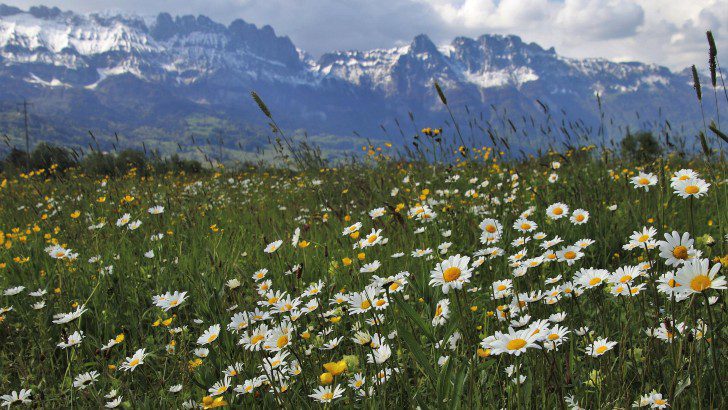 Last week Epicor announced the general availability of two new features: Predictive Maintenance assistance and Predictive inventory assistant for automotive. The first of these is powered by the MicroStrategy Hyperintelligence embedded analytics solution. Unit4 appointed Tania Garret as Chief People Officer. NetStock announced the general availability of the next evolution of its predictive inventory planning module.
Pick of the week
Sage published its H2 results, revealing solid results without changing the full-year outlook. Organic recurring revenue reached 8%, with Sage Business Cloud contributing 21% of growth. Total revenue grew by 5% to £924 million, with operating profit up 4% to £184 million.
Steve Hare, CEO of Sage, commented: "We achieved a strong first half performance, in line with expectations, demonstrating sustainable growth and building further momentum. Our strategic investment in sales, marketing and innovation has continued to accelerate revenues across Sage Business Cloud, underpinned by increasing levels of new customer acquisition. Cloud native solutions, which now account for around a quarter of Group ARR, have performed particularly well.
"While we are mindful of increased macroeconomic and geopolitical uncertainties, our customers remain confident and resilient. Our aim is to knock down barriers to their success, delivering solutions that make their lives easier, and we continue to make good progress against our strategic objectives. I am confident that our ambition to become the trusted network for small and mid-sized businesses will drive the success of Sage, as we focus on growing both revenue and earnings in absolute terms."
Acquisitions
Part of The Access Group, Access Learning, acquired Bookboon Learning, a self-directed soft skills content provider. Bookboon Learning will complement Access Learning's existing industry-leading digital learning solutions portfolio.
The Access Group and Reckon have reached an agreement for Access to acquire Reckon Accountants Group, including APS and Reckon Elite, in Australia and New Zealand. The acquisition reinforces Access' commitment to the region and, importantly, to the accountancy industry.
Aptean acquired RLM Apparel Software Systems (RLM). RLM is an award-winning provider of innovative, cloud-based business software solutions designed specifically for fashion and apparel companies.
Visma has acquired Netherlands-based company SmartTrackers. The SmartTrackers platform allows organisations to measure, manage and justify their performance in sustainability, social responsibility and quality.
Appointments
Esker is proposing the appointment of Mr Steve Vandenberg as a member of its Supervisory Board at its upcoming annual shareholders' meeting on June 15, 2022.
Business
TechnologyOne is opening a new London office to support further growth in the UK Local Government sector.
Visma has signed the commitment to integrate the ten principles of the United Nations Global Compact (UNGC) initiative as part of its strategy, culture and day-to-day operations.
The National Pest Management Association (NPMA) announced the inclusion of WorkWave, a provider of pest control software and solutions, as a Strategic Partner of the organization.
Customer
Xcel Energy, a leading US-based energy provider, is partnering with IFS to undertake a gas and electric distribution end-to-end scheduling transformation. Xcel Energy will utilize mobile workforce management (MWM) and planning and scheduling optimization (PSO) software from IFS. It will integrate these into SAP via an add-on component (AOC).
CAMPCO Ltd is a leading processor of agri-based products like areca nut, cocoa, rubber and pepper and chocolate manufacturer in India. It has chosen Infor CloudSuite Food & Beverage to digitally transform the business and unlock its next phase of growth.
NetSuite revealed the benefits that 4DH, the lifestyle brands management company, gained from replacing disconnected applications with NetSuite ERP. NetSuite Alliance Partner Myers-Holum completed the project, which also saw integration with previously disconnected applications.
REE Automotive is an automotive technology leader and provider of electric vehicle (EV) platforms. It has adopted Plex Manufacturing Execution System (MES) to underpin its highly digitalized manufacturing operations as the company prepares for full-scale production in 2023.
Power Health is a Greek company that imports and distributes Health Food Supplements,. It has chosen SoftOne's (Certified E-Invoicing Service Provider by the IAPR) EINVOICING cloud service to embark on its digital transformation.
In New Zealand, the Parliamentary Service is now using TechnologyOne's Finances, Budgeting and Supply Chain Management tools to support its operations. The Australian Department of Agriculture and Water and Environment (DAWE) is using a new digital infrastructure powered by TechnologyOne's SaaS platform to drive massive efficiencies across the import and export of primary industries in Australia.
Financial Reports
Ramco Systems announced the results for the fourth quarter and financial year 2021-22. Global income fell significantly from $86.9 million to $73.18 million. The company made a loss over the year of $9.88 million. There are some better signs with its HR and Global payroll growing and increased pipeline.