A new study by Pega shows that business complexity is becoming a problem for employees. Some 71% of those surveyed said their job complexity continues to rise as customer demands increase. It leads to employees saying they are overloaded with information, systems, and processes. Interestingly, the problem is not confined to any one group of employees. It is a company-wide problem.
The Workforce Trends Report 2022: Demystifying complexity in the modern workforce was conducted in January and February 2022. It contains responses from 4,017 people across 14 countries spanning the US, Europe, South America, and Asia Pacific.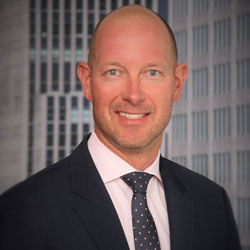 Tom Libretto, chief marketing officer, Pega, said, "With business complexity on the rise, organizational leaders need to rethink their digital transformation strategies. Too many businesses applied quicks fixes in the early days of the pandemic that were siloed in nature and simply didn't go far enough.
"Now it's time to take a step back and implement a smarter, holistic, and unified approach – one that simplifies and streamlines workflows so employees can thrive and customers succeed. Our new survey helps businesses understand why they continue to suffer with complexity so they have the insights to reset their digital transformation agenda and better cope with change no matter where it comes from next."
Key facts from the survey
The survey, at just 15 pages, is not a long read. However, there are several key warnings for companies as they push ahead with digital transformation. It also raises the question of the burgeoning application stack caused as employees continue working from home.
71% say job complexity is increasing. They also believe that organisations are not moving quickly enough to react to business challenges. As companies continue to push digital transformation, there will be a concern that this is not delivering the right results.
42% of respondents say digital transformation has made life more complex. However, 35% say it is less complex. Organisations need to identify the keys for both groups to solve this problem.
90% of respondents identified "managing information overload" as a contributor to their day-to-day complexity.
56% of workers expect that COVID-19 will accelerate business complexity in the long term.
Boundaries between work and business are becoming more complicated. Interestingly, women (31%) say this is a problem compared to men (25%).
88% say that managing projects, teams and people have become more complex with hybrid working.
86% say there are problems with resources. Keys areas here include skills building, continuous training and attracting the right talent.
How can businesses reduce complexity?
Dealing with complexity has always been a challenge for businesses. Those that do it well tend to gain a market advantage over their competitors. But what did the survey show?
43% – Too many/different systems
34% – Not enough technology training
29% – It does not work as expected/promised
28% – It's unreliable/too many failures/too slow
21% – Too complicated to use and/or to learn
20% – It's not aligned to priorities. "I don't have the right technology or tools"
17% – It's not unified and occurs in silos
All of these responses are of concern to IT. One thing that the pandemic has done is push organisations towards greater use of cloud software. There is an expectation that these applications are often easy to use. But have we pushed too many applications on users with overlap across their tools.
In the collaboration space, users often have to deal with multiple solutions across the business and when working with customers. Many departments have taken remote working and cloud-based apps as a license to buy and use what they want, not what IT dictates.
However, the biggest concern will be the failure to align software solutions to business priorities. The lack of unification and siloed applications and data are also a problem. However, some of this may be a hangover from the move away from on-premises apps to cloud apps. It may also indicate a conflict between how users want to consume data and how IT wants to control it. The latter is likely to be driven by security and compliance concerns.
Users have views on solving these issues
How do we go about solving these problems? IT cannot do this all by itself. There has to be buy-in and support from the business for any changes. Interestingly, when asked, employees have views on what could make life easier.
40% – Systems that could more easily integrate with other technologies
36% – More or better training on technology
36% – Make technology systems easier to use
35% – Technology that is more aligned or tailored to my needs
29% – More IT experts to help me use technology
21% – Less technology systems to navigate
20% – Not having to learn new solutions so frequently
Some of these are self-explanatory. Others are something that businesses have been working on for a while. For example, the deployment of low-code and no-code for citizen developers allows them to build their own applications. It takes the pressure off IT and gives users more freedom. However, not all users want to go down this route.
Reducing the IT footprint is something that IT departments welcome. The challenge is that the business also needs to commit to this. Having technology tailored to users does not reduce the number of solutions in play.
There is also a conflict between the business and IT over the delivery of systems that create a competitive advantage. How do you balance that demand against the 20% that want a slower rollout?
What does Pega think?
Prior to the release of the report, Libretto talked about the findings. He said, "we've been the solution to complexity for many decades. But complexity takes on many definitions and includes many factors that roll up to this concept."
Of interest was that Libretto believes this is not just about the move to virtual over the last two years. He sees it highlighting "the rapid pace at which the businesses are becoming increasingly complex themselves." It also reflects that "some of the ad hoc point solutions that IT departments or business lines are trying to put in is not helping, it's hurting."
Enterprise Times asked about the explosion of apps caused by work from home and the loss of those local conversations with colleagues in office environments.
Libretto replied, "I think it's both a profound and perhaps existential question given that we're likely to have this hybrid of face to face and virtual environment for a really long time. The explosion of desktop apps was meant to fill the gap around those face-to-face interactions. We're seeing in this survey they are leading to burnout frustration and are not solving the problem."
He went on to talk about the potential for capabilities like artificial intelligence removing some of those frustration points. However, he also said that "the sheer lack of human to human interaction in an office environment to solve a problem around the watercooler on the whiteboard may pervade for quite some time."
Enterprise Times: What does this mean?
This survey is a good conversation starter between IT and the business. One thing it highlights is that continual business transformation must be tempered by effectiveness. If the rate of change alienates parts of the business, the question is, why? What is making them feel like that? What can be done to prevent that?
Importantly, this should not be seen as a reason to stop digital transformation projects. Instead, it shows a need to have a more open conversation about what is needed and when.
There is also a need for the C-Suite to get involved here. It sets the direction for the business. If the business is not buying into that vision or IT cannot execute, it needs to find out why. If it is simply a resourcing issue, it needs to make more resources available. Additionally, if it is about a lack of belief in the benefits, it needs to look at what it can do to change that.
While this is a good report from the survey, it leaves many things unsaid. Like many survey-based reports, it suffers from a lack of qualitative research. It will be interesting to see if Pega goes further and commissions a deeper look at the issues this raises