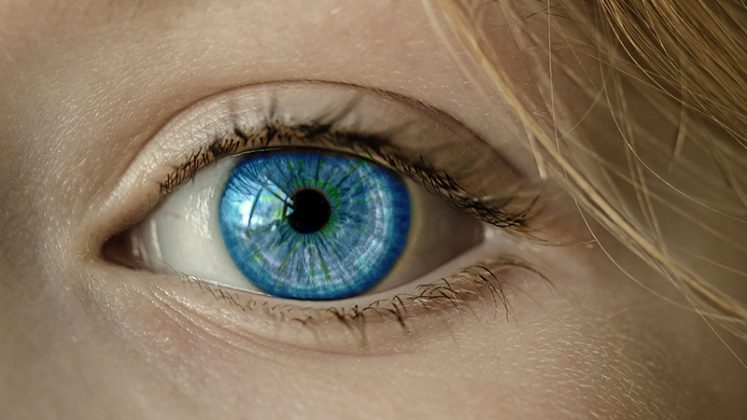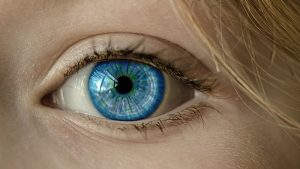 Several interesting pieces of research were published this week. Deltek published two reports this week. The first was covered in full by Enterprise Times and covered EMEA and APAC. It highlighted the emergence of sustainability in the A&C operations of organisations. The second, the 43rd annual Deltek Clarity industry study sheds light on the state of the industry in the US. Key findings included:
Firms are optimistic about pipelines but must be strategic about pursuits.
Closing the staffing gap by leveraging technology will be critical for project success.
Firms must continue to leverage technology to reduce manual and time-intensive tasks.
Financial stability at risk with rising labour costs.
Megan Miller, Director of Product Marketing at Deltek commented: "While the previous year presented many challenges for architecture and engineering firms, firms are very optimistic about the year ahead and are preparing for a more proactive and productive year. The Deltek Clarity report highlights the talent crisis that is impacting all areas of the business with increased employee turnover and the majority of firms citing more open positions than last year.
"In addition, respondents are dealing with a technology dichotomy: firms need to keep pace with tech trends and continue on their digital journey; however, lack of time may prove to be a top challenge in seeing that through. The major themes we saw in this year's report are staffing challenges, the need for business process automation, managing a strong backlog and pipeline and leveraging technology to drive positive change."
Anthology
Anthology published its 2022 global research study entitled "Comparing Global University Mindsets and Student Expectations". The research highlights a gap between student expectations and what the universities plan to deliver. Key findings included:
Barriers to learning exist, with the pandemic having the most significant impact (73). However, access to technology was cited by 35%, rising to 54% in the Middle East and Africa. Hybrid learning is here to stay, with 80% of students preferring virtual education and 38% of universities committing to a hybrid form of education by 2025.
"As universities continue to drive digital transformation, they're faced with new hurdles around everything from course delivery and support services to accessibility and how they equip their students and staff with technology," said Jim Milton, Chairman and CEO at Anthology.
"We believe that technology plays a vital role in shaping the future of higher education across the globe, and results from this study validate that viewpoint as leaders consider the impact of technology and data on the overall student experience."
Caseware
Based on a survey of around 500 accountants and auditors, Caseware has identified that the profession is shifting to more insights-driven and human-centred work. Key findings included:
37% of respondents place a high value on creative problem-solving.
47% say they are adventurous when it comes to trying new technology.
David Osborne, CEO of Caseware, commented: "We've been listening closely to our customers for over 30 years, and a clear message from this research is that the industry will look significantly different in the future than it does today.
"What has traditionally been seen as a tedious, number-crunching profession is rapidly transforming into one that's dynamic, driven by analytical insights and focused on creative collaboration. Cloud-based solutions, intelligent automation and other innovations are sparking new business opportunities and opening up new career paths.
Freshbooks
In a local study within Ontario, Freshbooks asked small business owners about their readiness to compete in the digital economy. While around 60% have adopted at least one digital solution in the last 12 months, 80% want governmental support to support digital transformation. SMEs want to see:
Tax incentives to offset ongoing costs of digital solutions like software subscription fees and high-speed business interest (39%)
Grants to offset the cost of implementing a specific digital solution such as selling online, search engine optimization and digital supply chain/inventory management (36%)
Free training for owners to transition to and lead a digital small business (35 %)
Levi Cooperman, Co-Founder and Government Relations Lead at FreshBooks, commented: "As a proud Canadian company, it's important to us to ensure the future success of Ontario small businesses who serve as an engine of our economy. Their success is vital to Ontario's prosperity, so we've written to each of the party leaders with our study to consider policies that can help small businesses and their owners thrive and grow digitally."
iCIMS
iCIMS published the seventh annual "Class of" report to understand the career expectations and aspirations of the latest entrants to the workforce. Gen Z candidates have new – and differing – expectations for the workplace than their predecessors.
Laura Coccaro, chief people officer, iCIMS, commented: "Entry-level candidates have had anything but a traditional college and job search experience. As the workforce abruptly went virtual, so did college students – recent grads received up to half of their schooling remotely and likely had cancelled or postponed internships.
"While organizations may not be ready to completely transform the way they work, we have a lot to learn from recent grads. Hiring teams should look for ways to modernize processes, be empathetic, and have realistic expectations if they want to successfully hire this generation of talent."
There is still a gender pay gap in terms of expectations alone. Though graduates expect salaries of $70,00, the reality is closer to $53,000. There is also a disconnect on dress code with applicants unconcerned with what they wear, but 37% of employers say unprofessional appearance is the main reason for rejection.
Cover letters especially and perhaps CVs are less important. Applicants are also spending more time researching companies.  The report also looks at what ideals applicants expect in the workplace.
Infor
Infor has published a survey with MAKE, who has called for a cross-industry and government task force to assess the UK's current and future supply chain resilience and capabilities. Additionally, as well as establishing an action plan to protect the economy from any future significant disruptive event.
The key findings from the survey included:
The Pandemic (93%) and Brexit (87%) have caused disruption to supply chains
80% of companies say increased energy costs have caused disruption to supply chains
Increased raw material (79%), transport costs (74%) and transport availability (54%) are major supply chain challenges
Almost a quarter of companies have between 51 and 100 suppliers, 14% have more than 200
Over a third of companies have increased the total number of suppliers in the past two years, and almost half of companies increased their UK suppliers
One in five companies have digital supply chain monitoring but are concerned over smaller companies only having a more basic approach
Andrew Kinder, Infor SVP international strategy & sales support, said: "Following a succession of shockwaves — Brexit, Covid and instabilities in Europe — supply chain strategists are examining the vulnerabilities of their supply chains.
"Long-held beliefs in lean, just-in-time and off-shoring are being questioned, as volatility and uncertainty replaces predictability and reliability. The rules of supply chain are being redrawn. Resilience trumps efficiency with winners being those who have been able to rapidly adjust their supply chain strategies to accommodate the succession of shocks.
"Digital technologies play a part in building resilient supply chains, and this survey by Make UK provides much-needed insights from manufacturers on their response to this new norm and their use of digital to navigate the storm. As a sponsor of this research, we support the recommendation that: Supply chain software management should be included in the UK's Help to Grow: Digital scheme."
Nexthink
Nexthink released a new report, Predicting Windows 11 Upgrades in Corporate IT. It investigated 3.12 million anonymized devices across 457 organizations and 8 industries to reveal that roughly 40% of devices are actually ready for the Windows 11 migration.
Yassine Zaied, Chief Strategy Officer at Nexthink said: "Upgrading to Windows 11, like any digital transformation, can be viewed as a double-edged sword for companies who want to take advantage of the innovation but are concerned about the effort that comes with checking compatibilities and ensuring the upgrade happens without risk.
"As a result, often these upgrades get delayed, costing organizations valuable time and money. While the upgrade to Windows 11 is tricky, our research confirms that with the right understanding of every employee's digital environments, the selection of the best pilot scope, and an exact understanding of what is needed to be done prior to upgrading – companies can more quickly take advantage of the innovation and without risk."
SD Worx
SD Worx has revealed more findings from a recent survey of 4371 companies across Europe. The latest highlight is around policies around diversity, equity and inclusion. It found that 61% of all companies surveyed indicated that they are committed to a neutral recruitment policy. The top three countries were:
Ireland (74%)
The United Kingdom (68%)
Belgium (69%)
Less than 50% have an active plan to measure diversity metrics. This is a concern with new legislation coming into force in 2024 for companies with more than 250 employees. Jurgen De Jonghe, Portfolio Manager at SD Worx Insights, said: "It's important for companies to invest in an active reporting system for the actions they're taking around diversity, equality and inclusion.
"On the one hand, such data provides a strong basis for optimising the diversity policy with specific and consciously driven actions. On the other, such a system offers ready-made proof that companies are taking effective action and not making empty promises to (future) employees."
ServiceMax
A whitepaper from Harvard Business Review Analytic Services, sponsored by ServiceMax, underscores an asset-centric approach's critical role in achieving digital success. The whitepaper includes views from various experts in the field, both academic and business.
The report highlights four areas for organisations to focus on:
Understanding the Asset-centric Approach
Evolving Roles to Support an Asset-centric Organization
Advancing Service Organizations to Adopt Asset-centric Practices
Executing Change Management
Neil Barua, Chief Executive Officer at ServiceMax, said: "In addition to reinforcing the importance of an asset-centric approach to digitization, the research also highlights where many initiatives fall short. Organizations that start digitization efforts with their current business models in mind, can perpetuate silos already built into their operations, which hamper innovation.
"As outlined in the report, taking a more collaborative, end-to-end approach can help organizations innovate faster, better meet customers' increased appetites for outcome-based models, and even meet evolving sustainability requirements."
Sisense
Sisense published a report titled "Future of Data Analytics Report 2022 – Asia Pacific Edition". Based on responses from 1047 individuals. It highlights the challenges and opportunities for organisations around data. Key concerns include:
61% are concerned about data transmission
58% are concerned by the effective analysis of data
58% are concerned about inadequate systems in place to manage risk (58%).
The top barrier to implementing better solutions is budget (46%) and executive buy-in (28%). The desire for better AI and predictive tools, more accurate data, and real-time analytics is shared by 60%. To take advantage of these tools, employees need the right skills and training. 40% believe employees must become data literate.
Rohan Persaud, Director of Channels and Alliances APAC at Sisense, says: "Given the immense challenges caused by rapid market shifts, economic fluctuations, and advancements in technology; data professionals must transition to analytics solutions designed and available for everyone, including their customers.
"If leveraged properly, data has the ability to unlock immense value and new opportunities that weren't previously apparent. Yet this report shows while organisations have more data than ever before, they don't have a clear understanding of how to turn it into actionable insights. In fact, many companies are just sitting on these goldmines, fearing to make a change."
Xero
A study by Xero and CEBR found that 40% of small business owners believe that their emotional recovery from the pandemic will take much longer than that of the financial disruption. 92% of small business owners experienced symptoms of poor mental health over the last two years. The pandemic has had a huge impact, respondents to survey the highlighted the emotional impact was caused by:
37% Mental health
24% Cash flow
24% Cost of living
Mental health initiatives are making a difference. 53% saw increased productivity following the introduction of mental health support.
Alex von Schirmeister, UK Managing Director at Xero, said: "With so much focus on fixing the post-pandemic economy, the longer, hidden tail for business owners might well be the mental health toll. Keeping a business afloat in a period of financial distress can come at the expense of its well-being.
"It's crucial that owners prioritise the mental health of themselves and their workforce. Getting the right support will lead to a healthier business that's more resilient to the economic challenge ahead."