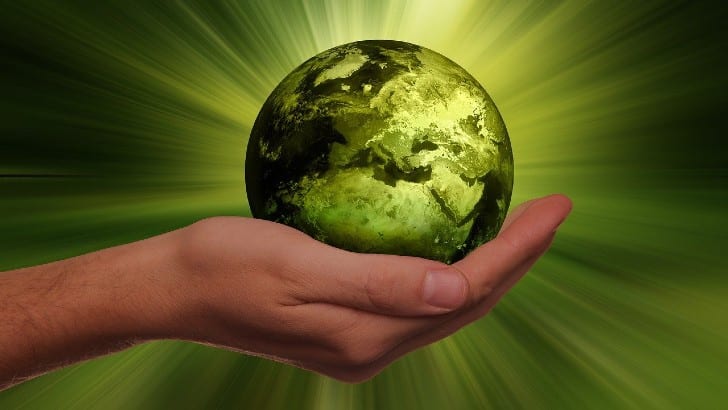 Deltek has published the first of two Clarity studies into the A&E (Architecture and Engineering) industry. It is the third time it has produced the reports and the latest provides some interesting findings. Enterprise Times spoke to Neil Davidson, Regional Vice President EMEA and APAC about the findings.
The report itself is 32 pages in length and is based on findings of a survey of 600 decision-makers from AEC firms across the UK, Australia, Germany, Sweden, Denmark, Norway, Singapore and New Zealand. Later this week Deltek will publish another report based on a similar survey in North America. The report starts with an executive summary and has five chapters covering:
Technology Trends
Project Management
Human Capital Management
Business Development
Financial Management
The executive summary highlights six key findings from the report.
The sustainability agenda is non-negotiable
The talent crisis is reaching all parts of the organisation
Firms are more restrained in their digital ambitions this year
Confidence in project delivery is increasing as firms track more KPIs
Business development functions are targeting geographic expansion
Growth is a major challenge for finance leaders
Sustainability
The report highlights that sustainability, with the catalyst of COP26 has emerged as a top-five challenge with 45% saying there is a heightened consciousness about the subject. Enterprise Times asked Davidson about this trend and how Deltek helps.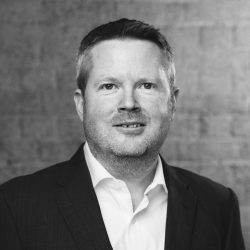 "Firstly, I'm so inspired when I meet our clients and look at what they're doing from a sustainability perspective. I had an amazing example, recently. One of our clients COWI has committed that 100% of their revenue is going to come from projects that drive sustainability within a three to five-year business cycle. That requires some investment, we are helping our clients by giving them that really strong commercial backbone and management of the business, to allow them to have the control of operations to actually enable a huge strategic change like that. It's so inspiring to see clients doing it. They're really setting the standard around climate change and sustainability."
Talent
Perhaps the biggest challenge facing AEC firms. Two of the top five project management challenges were related to talent. Increased competition for top talent (47%) and developing the right knowledge and skills (46%). HR teams also need to consider employee wellbeing. 76% either agree or strongly agree that they have more initiatives to support employee wellbeing than two years ago. However, while the report highlights the importance of talent, it is not one of the KPIs mentioned in the report. So is it important?
Davidson replied: "Yes, absolutely. Certainly speaking for our own business employee engagement it is one of the key metrics. Then in all the leadership of all the AEC firms, I talk to employee engagement is top of mind, for their C suite. I agree that it is a hugely important metric for Deltek and all our clients in this space."
Emerging Skills requirements
One of the challenges highlighted in the report is that emerging technology such as AI requires new skills, not historically seen. It quotes Ashley Kacha, Senior Engineer at the Institution of Structural Engineers (IStructE) who says: "The pipeline for engineers is very linear. Engineering courses are very dense, very much focused on engineering theory, very much focused on the technical aspects of building and designing things. And at the moment there is no scope to fit in more, for example, computer science-related issues."
It raises the question of whether skills or the capability to learn is more important. Davidson answered: " I think that capability to learn is a skill set that a lot of companies are looking for today because you're seeing this huge acceleration of transformation. The existing skills are hugely important, but the capability to both learn the skills but be agile, in terms of the different delivery mechanisms, and commercial models that get thrown at you from, you know, a very mature set of clients that AEC firms are working with. That capacity to learn becomes ever more important for all firms delivering technology and professional services."
Digital maturity, an ever moving target
Perhaps the biggest surprise in the report, identified by Enterprise Times and Davidson is the fact that while the urgency to transform is there, only 2% believe they are digitally mature, less than a year ago. One reason for this might be that change is happening so fast that digital maturity has a much higher bar than before. Importantly, AEC firms are now recognising that fact, and perhaps realise they have to do more and invest more. There is an urgency as Davidson explained:
"55% of firms are stating that they're going to lose market share without investing in the transformation. For me, the key to that question is over half of the projects that the firm's are running are not on budget, or on schedule. That creates some real margin pressure, especially in the current market headwinds to the point of being close to unsustainable. Transformation requires some investment but when that project execution is off track, it can be really challenging to find the investment needed to secure the transformation that enables the market share."
An impossible challenge?
That seems like an impossible challenge to emerge from with squeezed margins but a need for investment. Is there a way out of that? Davidson answered:
"The project complexity in the AEC sector is increasing. 48% of firms are citing that. AEC firms are having to embed technology in their offerings. 49% of them are bringing AI in, which brings a differentiated risk profile to the work. I think the way out of it, is having the right size of governance on every project, depending on the risk profile. Projects with a higher risk profile, need to command a materially higher level of commercial project governance, compared with something that's really in the wheelhouse of a firm. Just recognising the complexity, and having an appropriate project governance model based on risk is one of the key things firms can do to just have control of margin."
How does Deltek help with this investment?
"A number of clients might look at leasing where you can spread the professional services spend over a period of time. In general, SaaS has been a great enabler in reducing that upfront CAPEX and allowing it to be more of an operating costs model. Which just allows a better balance of the risk and benefit profile."
Why this matters
This was perhaps the most surprising finding from the report as Davidson concluded:
"That recognition that without the investment in digital, that it might impact competitiveness over time. Then only 29% of firms expect to be digitally mature in that five-year business cycle that's a bit of a contradiction. Firms recognise if they don't invest in transformation, they will lose market share, but only one in three expect to be digitally transformed in five years' time at that maturity stage. There's no doubt many firms will get there, that definitely stands out as a key challenge in the report findings."
Enterprise Times: What does this mean
These are trying times for business, not just AEC. Inflation, the talent shortage, or rather the skills shortage, and the rapidly emerging sustainability requirement are all having an impact. The report highlights these and provides some useful insights into the state of the industry.
New technology is emerging in importance, especially AI. AEC firms need to better understand the benefits of AI. They also need to learn how and where to deploy AI within the business, and within projects. Change is happening faster and firms need to adjust quickly or be left behind. An example of that change is around sustainability. A year ago there was no mention of sustainability.
It will be interesting to see if the US report, out later this week has similar findings. One of the things the report did not pull out is whether there were any differences between the findings from different countries. Perhaps Deltek will highlight it in a future blog.