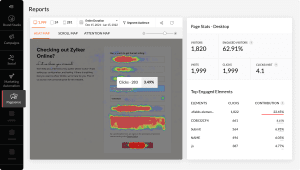 Zoho has announced a new Marketing platform that combines its different marketing applications into a single cohesive solution. One of the challenges marketers face is that they end up with a mix of different barely connected technologies. These solutions provide point solutions to the different challenges faced. However, they do little to create a complete overview of the lead to cash process.
Suvish Viswanathan, Head of European Marketing at Zoho, commented: "Consumers and digital marketing continue to evolve at warp-speed, leaving marketers struggling to keep up. It's becoming increasingly difficult to properly manage multiple campaigns, channels, potential customer profiles, data and ROI.
"The complexity of data and personalisation at scale only raises pressure on marketers and CMOs to deliver effective campaigns and revenue. By eliminating redundancies and confusions arising from multiple siloed solutions, Zoho Marketing Plus maximises efficiencies, productivity and team collaboration, allowing marketers to stay nimble.
"We have experienced that first-hand as we use Marketing Plus for our own campaigns in our 10K+ employee size company.  When marketers are not bogged down by operations, they can deliver creative campaigns that promote meaningful relationships between the brand, prospects and customers."
What is Marketing Plus?
The new Zoho Platform goes beyond Martech and includes other components of the Zoho stack that deliver a unique and complete solution. Elements such as Zoho Workdrive power Brand Assets enable marketers to store, share and collaborate on collateral across different teams.
Marketing Plus consists of nine Zoho components:
Zoho also intends to add to this list with plans to add Cliq for team communication and a new application including LandingPage. This no-code page builder enables marketers to quickly create high-converting website responsive landing pages.
Other integrations include those already supported by the different Zoho applications. They include Google Ads, Facebook Ads, Google Analytics, Google Search Console, YouTube, Survey Monkey, QuickBooks, Xero, Stripe, WooCommerce and Shopify.
Combined, the platform provides marketers with a mix of applications that they can use to create, deploy and measure marketing campaigns collaboratively.
The base price for Marketing Plus starts at £20 per month (annualised), which supports a single marketer with 1000 contacts, 10,000 visitors, 25 webinar attendees, 1 brand and 15 GB of Storage. Additional users cost £8 per month, and an additional 500 contacts and 5,000 visitors.
Customers can add additional contacts, visitors, brands and webinar attendees for a small incremental fee. As with most Zoho applications, there is a 30-day free trial.
Taking marketing collaboration to the next level
When combined with the Zoho collaboration applications such as Writer, Sheet and Show, users can create, share and store brand assets quickly and easily. Users can comment in real-time on files, whether working in a hybrid or remote environment.
Once created, marketers can create campaigns across multiple channels. They can measure the different KPIs to gauge their success using the comprehensive analytics available.
It is important to note that this is not a "new" solution. The platform combines applications that Zoho users already use and have found synergies in doing so. Zoho has combined the applications with deeper integrations and a price point that will be very appealing. There are already users that leverage the platform.
Mackenzie Baron, Marketing Coordinator, Data-Tech, USA, commented: "For the past 11 months, I've been using Zoho's Marketing Platform to coordinate daily activities, which include scheduling social media posts, creating surveys, running campaigns, and checking reports, to name a few. Needless to say, there's a lot going on simultaneously.
"With access to such an array of tools, working together and sharing data seamlessly under one roof, I'm able to do more with more, but in much less time and at significantly better value than the other products around."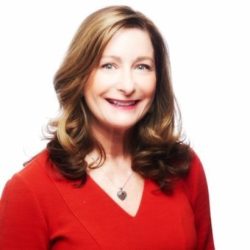 Analysts are also impressed. Laurie McCabe, Co-Founder and Partner, SMB Group saying: "Marketing should be a team sport — marketers need shared visibility across different campaigns, channels, customer profiles, and data to provide a personalized experience for customers. Too often, however, SMBs are using different, disjointed marketing tools that put friction into the process.
"Zoho Marketing Plus brings all of the different marketing tools that SMBs need into one unified platform–helping marketing teams provide better experiences for customers, and get the insights they need to continually improve their brands.
"Marketing today is both more complex and more critical to business success than ever before. CMOs and their teams need tools that allow them to easily unify and connect all parts of the business, get the data they need when they need it, and which ultimately help make their marketing initiatives more successful. We've taken a deep dive into Zoho's Marketing Platform and it checks all the right boxes in exciting ways."
Enterprise Times: What does this mean
This is a clever move by Zoho. Marketers often have some independence in the solutions they select. There are, however, many thousands of applications in the Martech stack. Whilst many of them integrate, they do so through IPaaS solutions such as Zapier.
The Zoho applications all sit on the same core platform, and thus integration between the different applications is much tighter as they share the same data model. Zoho has created a departmental solution that will appeal to Marketers and IT.
For IT, it will give fewer headaches with common security and a single supplier relationship. For marketing, they can reduce software costs if they consolidate the different applications to the Zoho stack.
Why didn't Zoho include some of its other applications within Marketing Plus, such as Office Automation? It has had months to see whether customers still prefer to use the corporate solutions provided by Microsoft and Google. These are still the most popular.
Another potential missing component is Zoho Projects. Projects would enable Marketing teams to organise and deliver work in a more coordinated manner. It will be interesting to see what traction Marketing Plus delivers for Zoho. Also, will it create new departmental bundles such as this?