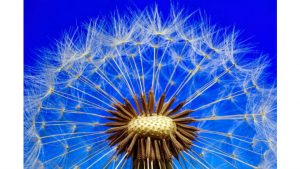 There were several Q1 results announcements last week. They included Rimini Street, Unit4 and others below. Formula 1 signed a new sponsorship and software deal with Workday to extend their partnership. TigerGraph unveiled the submissions for its Million Dollar Graph database challenge. Global Shop Solutions revealed Fast Track ERP implementations for Manufacturers. NetSuite boosted its partner offerings with SuiteLife Campus, a virtual training program.
Pick of the week
Prophix published an obituary following the death of its founder and Executive Chairman Paul Barber on May 2nd after a battle against cancer. Barber founded Prophix in 1987, originally as a software distributor. He only passed over the CEO role to current leader Alok Ajmera in 2020. We would like to pass on our condolences to Barber's family, both immediate and the extended one he created within Prophix.
Acquisitions
ActiveCampaign has acquired the Postmark and DMARC Digest service offerings. Postmark is one of the fastest-growing transactional email services on the market, and DMARC Digests is an email authentication and monitoring service.
InsideView Technologies (India) Pvt. LTD is now officially Demandbase India Private Limited. It was acquired in 2021.
IRIS Software Group (IRIS) acquired Paycheck Plus. Founded in 2005, the Drogheda based business has grown consistently into Ireland's premier payroll services provider, with clients in Ireland, the UK, Europe, and the USA.
Visier acquired the assets of Yva.ai. Yva.ai was a collaboration analytics vendor that shines a light on employee well-being, satisfaction and productivity using AI and an innovative combination of deep collaboration analytics and peer polling for a rich understanding of employees, teams, and their work environments.
Appointments
Agiloft has appointed Kerry Desberg as Chief Marketing Officer.
Aida Álvarez has joined the Bill.com board of directors.
DocuSign has appointed Steve Shute as its new President of Worldwide Field Operations.
William MacMillan, former Chief Information Security Officer (CISO) of the Central Intelligence Agency (CIA), has joined Salesforce as SVP, Security Product and Program Management, BISO, and Acquisition Integration.
Business
Anthology has partnered with GoPeer enabling Anthology clients to deploy GoPeer as either a standalone offering or through Blackboard Assist, the tool within Anthology's Blackboard Learn that connects students to the support services they need to thrive.
Revature, the largest employer of entry-level technology talent in the United States, today announced its partnership with Appian, a global leader in low-code.
Arizona State University (ASU) became a Salesforce Authorized Training Provider (ATP).
Demandbase announced it was ISO 27001:2013 certified by Schellman & Company, LLC.
Fluence Technologies announced a strategic partnership with DataBlend to help companies confidently report on financial data from across their organizations.
Konsolidator has reached an agreement with Leasify AB and will embed the Leasify IFRS 16 reporting tool. CEO at Konsolidator, Claus Finderup Grove, commented: "Leasify and Konsolidator complement each other well by providing solutions to different challenges in the consolidation and reporting process.
"The core of Konsolidator is to reduce complexity and increase simplicity in financial consolidation, but by introducing add-ons that perform specialized functions, we can provide customers with even more value and strengthen the use of our software without making it more complex, meanwhile increasing the sales potential."
Salesloft announced a new Solution Partner Program designed just for those organizations that guide customers to consider, implement and adopt Salesloft as part of their Revenue initiatives.
Accenture and SAP announced a joint offering combining RISE with SAP and SORA with Accenture to help large enterprises across industries easily plan, implement and manage deployments of RISE with SAP in the cloud.
SD Worx has signed a partnership with PayGroup to support its European multi-country customers with branches in Asia-Pacific and the Middle East. SD Worx has extended its contract as the main sponsor of the best women's team in the UCI rankings until the end of 2026.
"We want to pull out all the stops to maintain the leading position of Team SD Worx. In addition, by extending our sponsorship, we want to help facilitate the further development of women's cycling in general", says CEO Kobe Verdonck.
Trintech announced a strategic partnership with IQ BackOffice. IQ BackOffice will now offer Trintech's Adra Suite as part of its financial solution portfolio for Business Process Outsourcing (BPO).
UKG and the US National Women's Soccer League (NWSL) announced a historic, multi-year partnership. UKG is the first-ever title sponsor of the NWSL Challenge Cup. It will increase the Cup bonus pool tenfold in 2022. The total pool will more than double again in 2023.
Validity announced a data partnership with Red Sift, an integrated cloud email and brand protection platform.
Zellis announced a partnership with the social media and internet background checking specialist, Neotas. The partnership will allow Zellis' customers to quickly screen candidates' social media and online presence, eliminating unconscious bias by using a trusted third-party application.
Customer
Copper published a case study about how Diag partners have leveraged its CRM solution to improve data integrity.
Myro Therapeutics, a Massachusetts-based biotech company, focused on new drug treatments for central nervous system (CNS) disorders, has selected MineralTree TotalAP to streamline its vendor invoice and payment processes.
Regional Australia Bank, one of Australia's premier banking alternatives to the 'Big Four' banks, has successfully implemented the NICE CXone platform to help streamline its contact centre operations and better support its branches across New South Wales (NSW).
Apache Corporation, a subsidiary of APA Corporation, selected OneStream's intelligent finance platform to streamline financial close, consolidation, cash flow, and financial reporting.
Qualtrics revealed several companies had adopted its solutions in Q1 2022, following its results. They included: EY, Google Cloud, Grubhub, Kroger, Microsoft, Pos Malaysia Berhad, and SumUp.
Financial Reports
Appian announced Q1 2022 results with cloud subscription revenue increasing 37% year over year to $53.4 million. Total revenue was $114.3 million for the first quarter of 2022, up 29% compared to the first quarter of 2021.
Bill.com announced financial results for the third fiscal quarter ended March 31, 2022. Q3 Core Revenue Increased 182% Year-Over-Year to $165.5 million.
Ceridian reported Q1 2022 revenue as $293.3 million, up 25% year-over-year in the first quarter, which exceeded guidance. Dayforce revenue was up 31% year over year in Q1.
Freshworks announced Q1 2022 results. Revenue was $114.6 million. Girish Mathrubootham, CEO and founder of Freshworks, Stated: "We're off to a strong start to the year with Q1 revenue growth of 42% year over year. We made progress on our 2022 product priorities with the launch of Freshworks CRM for eCommerce while increasing net dollar retention to 115% and continuing to run our business efficiently."
HubSpot increased Q1, 2022 revenues by 41% year over year to $395.6 million.
Newgen Software Technologies Ltd announced results for the full year and quarter ended March 31, 2022. Revenues were up 16% YoT to Rs 779 Cr (Approx US$100mn).
Teradata published its Q1 fiscal 2022 results. Total revenue was $496 million, a rise of 1% YoY. Public cloud ARR increased 69% YoY to $209 million as the company transitions.
Upland announced financial results from Q1 2022. Total revenue was $78.7 million, up 6% year over year. Cash on hand was $130.4 million, with more acquisitions likely.
Funding
iCIMS has raised fresh capital after abandoning the attempt to IPO. It has raised funds from TA Associates, which bought shares from Vista Equity and now co-owns the company. While details were not disclosed, iCIMS was valued at around $3 billion at the time of the deal.
Product
6sense and Outreach announced an advanced integration that ends one-size-fits-all buying experiences and empowers revenue teams to turn buyer insights into revenue.
Definitiv unveiled V3.3 with organisation charts available as part of a new Teams module available in beta. There is a new look and additional features in user roles and permissions and improvements to reports and imports.
Ephesoft released the latest version of its IDP platform, Ephesoft Transact 2022.1. The new version of Transact features cutting-edge AI, computer vision and deep learning neural network technology, named Semantik AI Engine which powers data extraction from known and unknown document types.
LeadSpace launched Leadspace Studio,s the industry's first performance marketing tool targeted at business users to double results across their funnel by creating high-performing segments and directly activating them across marketing automation and digital media platforms.
Nexthink launched Nexthink Accelerate, a DEX subscription service aimed at an organization's overall DEX maturity.
Outreach introduced Outreach Guide, a new revenue intelligence solution designed to help sellers improve their deal management. With built-in, real-time conversation intelligence, best practice action plans, and deal health at a glance, reps and managers can improve execution across every stage of the sales cycle.
Pegasystems announced new Pega Platform templates, training courses, and services to make it easier for citizen developers to create low-code applications faster and more effectively.
Pulseway improved its integration with IT Glue and launched automation workflows for macOS and Linux.
Salesforce gave a sneak preview of its summer release. New functionality includes Swarming, Subscription management, Intelligent fraud management, Einstein predictions for net-zero and triggered campaign messages
Syncari's latest product release extends its data-first approach to automating the customer journey to every enterprise's cloud-enabled system and data workflow. It has added custom actions, custom synapses, and platform APIs.
Syniti announced the first of multiple updates to its industry-leading Syniti Knowledge Platform this year. Syniti Migrate, the fully cloud-based version of Syniti Advanced Data Migration, is now available. With Syniti Migrate, customers will have greater control of their data in a faster, more secure offering – from any source to any target – helping to ensure a Boring Go Live® every time.
TriNet launched a major redesign to its customer-facing technology platform. It has a modern look and feel that will deliver a more visual, intuitive and optimized experience across devices.
Workato has added several new features during April. The update includes Enterprise Key Management, customers can now add their own environments, a new changelog and simplified API authentication with OpenID Connect.