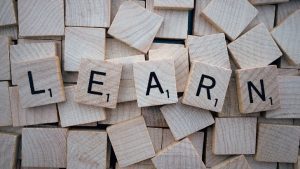 NetSuite has launched a virtual training program. It's called SuiteLife Campus and will accelerate the training of consultants across EMEA and North America initially. The intent is to help partners meet the global demand for NetSuite as demand continues to grow across all regions. The NetSuite run training will help partners free up resources and help onboard consultants quickly, reducing the time to value for recruits.
SuiteLife Campus has already been used internally to help onboard NetSuite's consultants. It is based on the proven internal campus associate curriculum that has helped NetSuite train thousands of its consultants. The offering now extends the partner enablement program. It comes at a cost, though.
The six-week course costs US$4,000 (approximately £3100 / €3500) per student. It is unclear how many students will attend each course. NetSuite will run courses across North America and EMEA, but only in English currently. The first course kicks off for North American students on June 1 and applications must be received by May 10. The first EMEA course will start on August 30th and applications are due by August 9th.
Further details of enrollments are found here. Courses run consecutively. It will be interesting to see whether Oracle NetSuite will increase the frequency and geographical coverage in the coming months. It will need to introduce foreign language options, though, especially in countries such as Mexico and Columbia, where it recently announced new localisations.
What is SuiteLife Campus
SuiteLife Campus is a four-week instructor-led course that will deliver an accelerated learning experience to qualified applicants. Applicants will also need an understanding of accounting fundamentals.
NetSuite expects applicants to have graduated within the last two years with a degree in business, accounting, economics, math or engineering. US applicants will also need to have at least a 3.0+ GPA. What isn't clear is what the additional two weeks consist of. The SuiteLife Campus product sheet states a four-week course but the press release states the course is six weeks.
Update
NetSuite has clarified the discrepancy: "The training is delivered over 4 weeks but there are two weeks of instructional prep work and materials, so in effect it's 6 weeks."
The accelerated learning courses include various education styles. They leverage gamification, workshops, and hands-on case studies. The course is delivered in combination with NetSuite's Learning Management System (LMS) and Zoom, which will host the live classes
Students will study across four broad areas. The intent is to create consultants who can co-lead implementation projects and work collaboratively alongside other consultants using a common methodology.
The course covers:
Business Knowledge and Acumen: This includes accounting, business and industry fundamentals and includes a best practice approach to KPIs
Consulting Skills: Softer skills such as presentation and conflict resolution skills will enable students to engage with clients successfully
Product Knowledge: NetSuite product functionality, features, migration techniques, and configuration.
SuiteSuccess Methodology: A foundational knowledge of NetSuite deployment methodology to ensure the proven and consistent approach is used to optimise NetSuite implementations
Building partner success
NetSuite claims it is the first ERP vendor to extend campus training to its partner community. Some partners have already seen the benefit of SuiteLife Campus. Colleen McCaughey, Director of Professional Services – NetSuite at Sikich, commented: "NetSuite's SuiteLife Campus has transformed our onboarding process. 
"Sikich is now able to focus on our best practices and methodologies while leaving the heavy lifting to the educators at NetSuite. Our consultants return from the program ready to take on aspects of the implementation process, with the direction of our team leads and we have been able to shorten the entire process from point of hire to billing on client projects by 50%. 
"SuiteLife Campus is a game changer in our current world of resource shortages and allows our team to continue to provide exceptional client service while maintaining our high standards in educating new consultants."
Chris Hering, NetSuite Director of Global Partner Engagement and Education spoke about the SuiteLife initiative in a recent NetSuite podcast. Hering said: "SuiteLife Campus takes the onboarding ramp that we use for our internal consultants that we hire here at NetSuite.
"It then turns it towards our partner community. Our partners can hire college graduates or folks that are just early in their career or changing career for that matter. As a green piece of talent, they can go from zero to hero in four to six weeks with this series. They attend a session morning and afternoon with interactive sessions with presentations with deep dive into the content. It means they are onboarded just as they are on our side."
Enterprise Times: What does this mean
SuiteLife is not, unfortunately, open to a wider audience. Applicants must have a mentor that works in an existing partner firm. It rules out their graduates applying under their own auspices.
In SuiteLife, NetSuite is delivering a mature and proven educational experience that should help accelerate the growth of consulting firms within its ecosystem. While the price may seem high, there is a strong business case for getting a graduate to fee-earning consultant in such a short time. It will also free up resources from the partner itself.
What will be interesting is to see whether some consultants change hiring start dates to align with SuiteLife. If it proves successful, NetSuite will undoubtedly extend the program with more courses and cover additional regions. It may find in Europe that it will need to offer additional language options to get the growth it requires in certain countries.