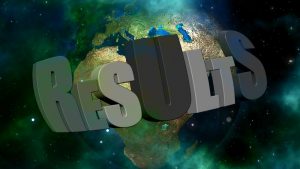 Rimini Street continues to prove that the third-party maintenance market is still growing despite the rash of digital transformations seen by SAP and Oracle clients. It has just announced another positive set of quarterly results.
Revenue for the first quarter was $97.9 million, up 11% year over year. Billings rose 20.6% to $97.7 and its gross margin climbed 0.5% to 62%. The company is also winning new clients, up 13.1% to 2,884.
Can it sustain this growth? Revenue retention was 94% over the twelve months ending March 31, 2022, an increase of 91% from the previous 12 months. However, it is unclear how that is calculated. Also, Rimini Street has not divulged its customer churn. As more companies are looking to digitally transform, more may be leaving Rimini Street, and the growth is powered by those seeking to fund digitisation. Is the average customer life reducing?
These are important statistics for Rimini Street, and it is why it is not solely reliant on maintenance contracts for legacy products such as SAP and Oracle.
Seth A Ravin, Rimini Street co-founder, CEO and chairman of the board, stated: "For the first quarter, we achieved record revenue, record first quarter invoicing and delivered a Revenue Retention Rate of 94% on subscription revenue, up from 91% last year.
"We continued to fill key regional operations and sales roles, closed some of the largest sales transactions in our history during the quarter, and remain focused on growing and maturing our global marketing and sales operations for increased new client acquisition and the cross-sale of new services to existing clients."
That cross-sale opportunity might be why the retention figures are so high; any remaining customers are spending more despite any loss of customers. Also, Rimini Street has not shared any information about the success of its Database and Salesforce services and its ERP services, where most of the new customers seem to come from.
International powering up
What is notable is the growth in revenue outside of the US. Rimini Street is still US-centric, but only just, and parity is not that far away. US Revenue rose 9.9% to $52.3 million. International revenue rose 13.1% to $45.6 million in the first quarter compared to Q1 2021. If that difference is maintained, then it will reach parity by 2027. However, the rate of acceleration internationally is probably higher and parity is probably closer.
Highlighted customers included three from outside the US. These either expanded their footprint or were new customers and included:
Financially strong, but with an Achilles heel?
The company is in a strong position. However, the ongoing legal dispute with Oracle is still a shadow over its prospects. Its quarterly Form 10-Q filing stated: "For the three months ended March 31, 2022, approximately 64% of our revenue was derived from the support services that we provide for our clients using Oracle's PeopleSoft, J.D. Edwards, Siebel, E-Business Suite and Database software products."
The legal war continues with victories for both Rimini Street and Oracle. Should Rimini Street be seeing greater growth for its other services? Rimini Street is building cash reserves which is a sensible move as it signalled in its submission that funding might be harder to obtain. Certainly, Oracle is keeping a watchful eye on how Rimini Street operates.
Michael L Perica, Rimini Street's chief financial officer, remains bullish. He said: "For the first quarter, we delivered solid income statement and balance sheet results, including a higher year over year gross margin, operating income and Non-GAAP Operating Income. We ended the quarter with more than $158 million in cash, driven by strong first quarter operating cash flow of $45.8 million.
"Additionally, during the quarter, we initiated a common stock repurchase plan of up to $15 million and completed $3.2 million of repurchases during the quarter. The Company is also evaluating other financial options at this time that include an early prepayment of $10 million on its term loan with a principal value of approximately $86 million. There is no prepayment penalty on the term loan."
Looking forward, the company is raising revenue guidance for the full year to between $402 million and $411 million.
Enterprise Times: What does this mean for Rimini Street?
Rimini Street continues to grow, but are its long-term prospects heading in the right direction? It is unclear how some of its non-ERP maintenance revenues are performing. Digital transformation is accelerating globally. It is not surprising that more and more companies are looking to reduce maintenance costs to help fund those transformations. But, once those transformations are completed, how much revenue will Rimini Street continue to draw from them?
The Salesforce partnership, launched in 2018, was a signal that Rimini Street was looking beyond ERP. But, there is little to suggest that it is leveraging its customer relationships and expanding and winning new business
Shorter-term, the outlook remains strong. There are still a lot of enterprises, within and especially outside the US that can benefit from Rimini Street services. However, the shadow of Oracle still looms large. Rimini Street will need to resolve that ongoing issue at some point.