Infor has announced that the family-owned Triballat Noyal group has selected and implemented Infor CloudSuite Food & Beverage M3 as part of a major transformation project. Unusually Triballat Noyal decided to replace its ageing IRIS Finance AS/400 accounting software and a specific AS/400 operations solution with an on-premises deployment. Enterprise Times asked Pierre Galeron, IT Manager at Triballat Noyal, why they didn't opt for a cloud-based deployment.
Galeron replied: "The choice of integrating logistics in M3 and not in a WMS required the creation of some specific features that were incompatible with the Cloud version, as well as a specific feature on price degradation."
Triballat Noyal will have used some specific food and beverage options available within M3. The company is a leader in organic ultra-fresh products and a pioneer of soya and plant-based organic food in France.
The why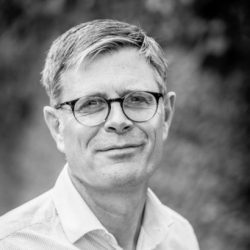 Galeron explained that the AS/400 solution that ran the Sales, Purchasing, Logistics, Production needed replacing. That solution was centralised and accessible across its 17 sites in France and by 1,300 employees.
Founded in Brittany in 1951 the group has grown over the last few years. In 2020 its revenues reached €335 million. International growth across Spain, Italy, Germany and England brought additional challenges. It also wanted to update and consolidate its IT systems into a single solution.
Galeron commented: "Our growth ambitions have prompted an in-depth review of our organization's transformation, both in terms of tools and human capital. Until recently, our operations were managed using an ERP system that was certainly efficient. But, after 25 years of specific developments, had reached its limits. We chose to replace it with Infor M3, a modern solution designed for the requirements of the food industry and capable of supporting our future developments."
Those limits included the ability to support its international expansion. The finance team also wanted to reduce the time taken to close its accounts at the end of each period.
The decision to go with Infor M3
The selection process began in 2018, and Enterprise Times asked Galeron what other systems were considered. He replied: "SAP, SAGE X3, VIF, and JDE."
Why was Infor M3 selected? Galeron stated: "The choice of Infor M3 was made on the basis of dedicated food industry functionalities, of course, as the solution is very well referenced in the agri-food sector. In addition, the solution's ability to interface with our third-party solutions and to meet our requirements in terms of financial management, sales administration, logistics (transport and warehouse management) and production finally convinced us unequivocally."
There are numerous examples of that market expertise for Infor M3. Two examples are cheeses (Auricchio) and beverages (Kiviks Musteri). It has won far more across Europe since 2018.
The project
Alongside Infor, Triballat Noyal also decided to work with the Infor Alliance partner LTTD Consulting. Thierry Bigot, LTTD Consulting's sales director, commented: "We accompanied Triballat Noyal to guarantee a total understanding of the stakes involved in the transformation project for each employee while affirming at each step our continuous support and commitment to the success of the project."
The project began in September 2018 and is phased across several years. Galeron explained the various phases. The project went live in France with finance, purchasing and logistics (including the WMS and transport module) in October 2020. There is a phased rollout for the purchasing and production modules in three stages: May 2022, October 2022, May 2023.
LTTD Consulting and Infor supported Galeron and his 30 strong IT team during the implementation. There were challenges during the migration and deployment, with the press release highlighting five: security, support, functionalities, business applications and data management.
On those challenges
Enterprise Times asked Galeron about the nature of these challenges. He highlighted three. The first was: " Infrastructure: Complexity of the INFOR M3 architecture and significant skill gap to understand and master the environments."
Coming from an AS/400 deployment, this will have been a steep learning curve for the IT team. It will be interesting to see whether Galeron decides in the future to migrate to a single-tenant cloud solution.
Galeron highlighted support as the second challenge, saying: "English had to be quickly mastered by the teams. It was an additional obstacle to the management of incidents and problems."
The third challenge Galeron was also led to a benefit. Galeron explained, "Data management was an opportunity to overhaul the group repository."
Looking forward, after the success
Now deployed, Galeron also noted three of the benefits that the company now enjoys: "Reliability of the repository, Standardized management processes, Improvement of company management."
One assumes that this includes reducing the amount of time the period close takes. While the project is still ongoing, Enterprise Times also asked Galeron what is next on the roadmap. He said: "Setting up of an internal competence center, TMA (third party maintenance application) subscription and work of appropriation and optimization with the businesses over 18/24 months."
Enterprise Times: What does this mean
This is the kind of complex organisation that historically would have deployed a SAP solution with the help of many consultants and a large price tag. However, Infor has developed industry-specific solutions that, in this case, could meet the various agri-food requirements of a complex business.
It is a good win for Infor and, now deployed, demonstrates its capabilities in this industry. Infor has a cloud-first approach to installations. This deployment demonstrates the flexibility of its solutions to meet the demands of complex customers. It is something that some cloud vendors are unable to do.
Jean-Lucien Meunier, Infor general manager in France, commented: "We are very happy to be associated with a brand that is known and respected by French consumers. The project mobilized our know-how in a food industry that is constantly under pressure and whose resilience we admire, especially in times of crisis. With this type of collaboration, we are able to integrate more functionalities and innovation into our solutions to best meet our customers' requirements."