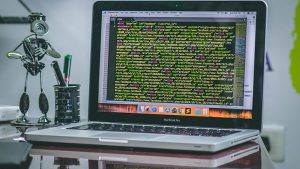 WSO2 has announced that its Choreo Digital Platform as a Service (DPaaS) is now generally available. The beta, released in June 2021, is already being used by almost 10,000 developers. This GA version adds new features and capabilities that have been added since then. Some of those features have likely been developed due to feedback from the beta users.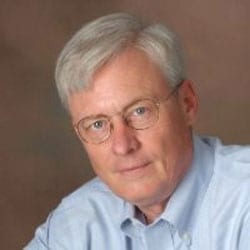 Eric Newcomer, chief technology officer, WSO2, said, "The ability to quickly deliver new digital products and services is separating the market leaders from the followers in almost every industry.
"The Choreo digital platform as a service democratises the necessary capabilities for building cloud native apps and services. Now developers can immediately collaborate on creating, deploying, securing, and monetising APIs, integrations and services that deliver business value and great customer experiences."
Why use Choreo DPaaS?
WSO2 says that the Choreo DPaaS enables organisations to "rapidly deliver new digital experiences." To achieve that, developers need an easier way to use APIs to create new services and integrations.
It goes on to highlight three key benefits that Choreo delivers:
Increased developer productivity: Choreo is the first commercial solution built on the Ballerina cloud-native, open-source programming language and runtime. From enterprise to citizen developer, it means that any developer can build apps. It offers both graphical and textual views of the code. Additionally, developers can focus on creating their core logic.
Simplified DevOps and deployment: Running on the Microsoft Azure cloud platform, Choreo does not need custom tooling to deliver continuous integration/continuous delivery (CI/CD). It frees teams to create apps, not manage the underlying infrastructure.
Security and governance by default: Security is on by default with Choreo. Its open standards-based API gateway delivers a range of security features. These include things such as rate limiting and encryption for all messages. It also has built-in governance to automate API lifecycle management.
What has been added to the GA version of Choreo?
WSO2 has called out five new capabilities it has added since the beta was released. They are:
Integration with Microsoft Visual Studio Code: Developers can use the VS Code source-code editor within a web browser while working within Choreo. It gives a seamless, side-by-side pro-code and graphical low-code editing experience.
A new Choreo marketplace: Developers can use this to publish their own APIs or discover integrations, services and APIs. There are hundreds of pre-built connectors to speed up integrating systems.
Enhanced GitHub integration: Any code created in Choreo is now stored in a private GitHub repository exclusive for each component. Additionally, Choreo allows development teams to import or work in their own GitHub repository. Any code stored in GitHub can be used wherever an enterprise wants.
Secured by the Asgardeo IDaaS: Asgardeo is WSO2's Identity as a Service solution that Choreo builds upon. It adds both identity and governance capabilities. It can also offer secure, intuitive and personalised digital experiences via customer IAM (CIAM).
New projects and group components: This makes component maintenance simpler for developers. It allows components in Choreo to be grouped into projects for easier maintenance.
Enterprise Times: What does this mean?
Speed of development has always been an issue and a major source of tension between IT and business units. The mainstream adoption of APIs and cloud-native environments has begun to change that. However, it can still take time to build and deploy new applications and capabilities to customers.
What WSO2 is offering here is a faster environment in which developers can work. The Choreo DPaaS provides an extensible environment into which WSO2 can plug new features into. It also integrates well with the company's other tools, such as Asgardeo.
It has taken nine months from the release of the Choreo beta for DPaaS to go GA. However, that has not been time wasted. The beta has captured almost 10,000 developers. The feedback from those developers has helped shape this GA version. The question now is how frequently will we see updates to the platform?