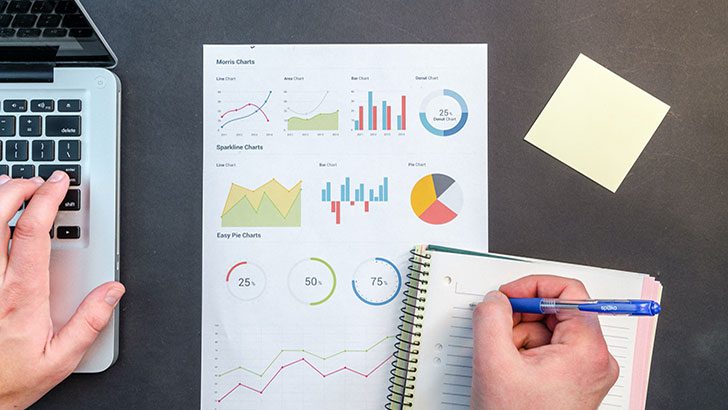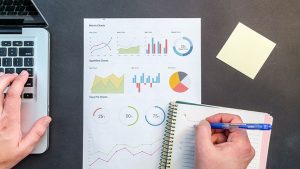 It would be an understatement to say that COVID-19 has fundamentally changed how we live and work. Before it arrived in early 2020, relatively few people conducted business meetings using online collaboration tools such as Zoom. Working from home was far less common than it is today. Supply chain disruptions have led to an increased focus on agility and resilience. Low-contact or no-contact transactions, once seen as a negative, are now preferred by many consumers.
This presents some interesting challenges for data scientists. When statistically meaningful changes occur in the world around us, big data initiatives must adapt to those shifts. Predictive analytics is built on algorithms "trained" on past data. However, if that past data changes materially, then the "lessons" learned by AI/ML systems might not produce accurate results.
The Pandemic Changed Patterns in Data
Consider the example of an auto insurance company that analyzes traffic patterns and accident history to understand risk better. Then consider what happens if a substantial subset of the population suddenly changes their driving habits. Imagine, for example, an urban area with a high proportion of technology companies, such as Boston.
When the COVID-19 crisis began, past patterns suddenly became meaningless. Many of those professionals who formerly commuted to and from work every day were no longer on the road. To confuse things further, many of them are still working from home. They've found it a more convenient and productive way to do their jobs.
It poses an interesting problem for machine learning algorithms designed to predict auto accident risk. If they were trained on pre-COVID data, they probably aren't doing a good job making predictions in an environment affected by the pandemic.
Choosing the Right Data is Key
The disruptions brought about by the pandemic have also shifted strategic priorities for many companies. A significant number of planned IT investments were deferred in 2020. Many of those are back on track and building momentum as business leaders look to stake out the strategic high ground amid the current pandemic recovery. That has led many to accelerate investments in the technologies that show the most promise for ROI–advanced analytics, AI, and machine learning.
Big data is an especially hot topic right now. It holds such great promise for changing the way companies do business. It also gives them a better understanding of their customers and prospects, their competitors, and the marketplace in which they operate.
Retailers use it to understand which products will appeal to which customers and how to reach those consumers most effectively. Insurers use data to understand risk better, detect fraud, and improve customer service when widespread catastrophes occur. Government agencies use advanced analytics to determine how services can be provided more efficiently and effectively to their constituents.
Advanced analytics – work smarter, not harder
Advanced analytics offer a host of new ways to work smarter instead of working harder. Big data is unleashing a wave of innovation across virtually every industry. Those who use it to the greatest effect will undoubtedly gain competitive advantage over the next 12 months and beyond.
As with so many endeavors, big data initiatives are highly dependent on having the right inputs. That means having the right data and ensuring that its quality is sufficient to deliver accurate, trustworthy results. Just as importantly, a truly effective program for advanced analytics, AI, and machine learning must be designed to take advantage of information that comes from outside the organization's four walls.
For business leaders to achieve the results they are looking for, analytics initiatives must be built around a strong focus on data integrity. That means having powerful and flexible integration capabilities to eliminate data silos. It also means building effective programs and deploying the necessary tools to ensure that you work with high-quality data. Finally, the most effective initiatives for advanced analytics will incorporate location intelligence and data enrichment.
Human Mobility Data Provides Powerful New Insight
One example of a key data asset that has been crucial to businesses throughout the pandemic is human mobility data. It refers to anonymized, aggregated information about how people move based on their cellular network locations. It has helped to provide critical insight during the changing COVID-19 situation. When blended with demographic information, it becomes powerful in predicting and illustrating the spread of infection within target locations.
One of the pandemic's most disruptive changes was the commercial real estate industry. Human mobility data can be used to reasonably predict who's coming back to work at a physical location and who isn't. It can also predict which clients might not renew their leases when they're up. Mobility data related to the weekday influx of commuters is also essential for retailers, restaurants, and other businesses that depend on office worker traffic as a key part of their recovery plan.
It's clear that choosing the right data, as well as partnering with the right companies for data enrichment and data quality, is something that will become even more critical for businesses as they focus on pandemic recovery in 2022. Building a foundation of trusted data will be key for the confident decision-making needed when navigating changing behaviors and trends.
To learn more about data enrichment and the power of human mobility data in pandemic recovery, download our eBook here.
---

Precisely is the global leader in data integrity, providing accuracy, consistency, and context in data for 12,000 customers in more than 100 countries, including 97 of the Fortune 100. Precisely's data integration, data quality, data governance, location intelligence, and data enrichment products power better business decisions to create better outcomes. Learn more at www.precisely.com.