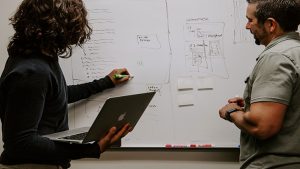 As working from home has grown more common, Microsoft Teams has become a go-to tool for collaboration. In July 2021, Microsoft reported that Teams reached 250 million monthly active users, up from Microsoft's April report of 145 million daily active users.
With more companies relying on the communication and collaboration platform, Teams migrations have increased in frequency. The rapid adoption of Teams has also increased the risk of data sprawl – the spread of inaccurate, outdated or misplaced content. For IT directors planning to move data between Teams instances, a Teams migration presents both a challenge and opportunity. Ensuring a successful project starts before the migration begins.
To understand data migration, compare it to a household move. Anyone who's moved their household knows that it can be a disorderly experience without planning. Good moving companies understand that the move itself isn't the most crucial consideration. They're judged by how efficiently and securely everything gets to its destination. Experienced movers know the value of planning, organizing, and communicating.
Similarly, every data migration presents its unique challenges.
Why migrations occur
Companies have different reasons for launching a migration. They include:
Moving to a new platform – Many companies adopting Teams have led to migrations, enabling these companies to leverage Teams' powerful collaboration functionality.
Moving to the cloud – There's been an increase in cloud migrations in the past year, primarily to support remote work while companies adhere to pandemic-related mandates and guidelines.
Mergers and acquisitions – M&A activity has surged, often resulting in migrations to consolidate the IT environments of the merging companies.
Managing costs – As IT organizations seek ways to save money, many find that moving to new platforms can offer ways to reduce expenses.
Whatever the reason or level of urgency, every migration requires thoughtful planning and a detailed pre-migration checklist.
Pre-migration prep
The idea of data migration can seem straightforward, move everything from the source to the new destination. But it's more complicated than that. Not everything must be kept. Take stock of your data and identify what you need and what can be archived and eliminated. Otherwise, the excess data can create more work after the move.
For instance, when moving households, you can devise strategies for downsizing the load — a yard sale, charitable donations, trips to the dump — and lose what you don't need. At your destination, unpacking's much more manageable.
Teams migration isn't any different. Planning and communication are keys to a smooth migration. Careful planning increases efficiency, decreases the risk of failure, and cuts costs and data storage requirements. Effective communication ensures that all involved know their roles in the migration process.
Factors to consider before beginning your migration
Before launching a migration project, here are five best practices every IT professional should adopt:
Let IT stakeholders look out for sprawl. IT teams should set up workgroups dedicated to mitigating the risk of Teams sprawl. This group owns the crafting, implementing, and updating of policies and best practices for Teams use.
Let IT be the user watchdog. IT team members should have broad visibility into user behavior, including getting granular on usage trends. Handing off channel-creation responsibility to IT, for example, cuts down on single-use channels, a characteristic of Teams sprawl.
Know what to migrate and what to leave behind. In deploying Microsoft Teams, sprawl can be a problem because of data redundancies in channels or teams by well-intentioned users. Audit your Teams environment and review user permissions. Analyze data at the source and be ready to do it again at the destination; this will help resolve any naming conflicts.
Remote workplaces are sticking around. Plan accordingly. Remote work is becoming more ingrained into workplace norms. IT needs to make sure Teams and other communication platforms abide by sound management and governance protocols for the best collaborative experience. Use a pending migration to revisit governance policies and evaluate the flow of Teams management. Should the number of Teams owners remain wide open, or should new admin rights limit it?
Communicate often and openly. Communication is critical. By maintaining open connections across the project teams, owners will ensure that nothing is missed. They will also want to make sure users understand their roles and know what to expect before, during, and after migration. IT should run a test or a proof-of-concept pre-migration to ensure a good user experience.
The proof is in the prep
Data migration shouldn't result in content chaos. Planning and communication are essential to a smooth Teams migration on data-moving day. Effective planning will keep your project in check and your hair from going up in flames.
---
BitTitan® is the premier provider of cloud migration solutions that support leading cloud ecosystems, including Amazon, Google, and Microsoft. Its flagship product, MigrationWiz®, is the industry-leading SaaS solution for mailbox, document, public-folder, and Microsoft Teams migrations between a wide range of Sources and Destinations. Since 2009, BitTitan has moved over 25 million users to the cloud across 46,000 customers in 188 countries. BitTitan is an Idera, Inc., company. To learn more about MigrationWiz, visit www.BitTitan.com.