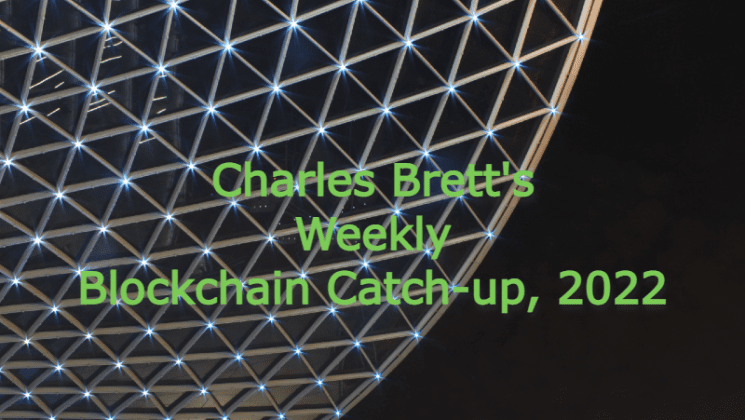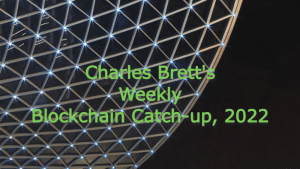 This is Charles Brett's start-of-the-week Enterprise Times blockchain catch-up 2022-Week 3. Necessarily it is idiosyncratic and selective.
It is not intended to be comprehensive but does seek to highlight 'Quick Takes' on specific developments as well interesting pieces to read, a listing of some (not all) announcements/press releases and pointers to upcoming events.
Quick Takes – Charles Brett's Blockchain Catch-up 2022-Week 3
Bank of England to get more powers over clearing and settlement (including blockchain)
As set out (in Chapter 7 of the Future Regulatory Framework Review consultation), in order for the Bank of England (the Bank) to take on this responsibility for Central Counterparties (CCPs) and Central Securities Depositories (CSDs), the government is considering granting the Bank (of England) general rule-making powers over CCPs and CSDs, alongside appropriate enhancements to the Bank's current framework of objectives and accountability in relation to the regulation of these entities. …
Quick Take: necessarily any such initiative will have to consider 'modern technologies' (like distributed ledger technologies, and related issues) as these seem certain to play a role in the future when considering CCPs and CSDs. Indeed, this paper would appear to give the Bank of England many broad powers, all in the alleged name of competitiveness. The effect, however, might be the opposite. For that reason, this paper requires prolonged consideration.
7 pieces to read – Charles Brett's Blockchain Catch-up 2022-Week 3
Selected announcements/press releases/opinions – Charles Brett's Blockchain Catch-up 2022-Week 3
Selected upcoming events
Digital Assets Week (21-25 March 2022)
Bitcoin 2022 (April 6th-9th, 2022)
Paris Blockchain Week Summit (12-14th April 2022).