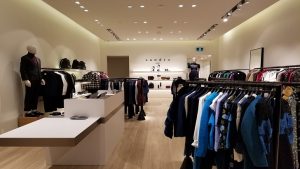 Retail and eCommerce highlights this week include: Digital River's new, single API integration enables new geographies in highly sought after and complex regions. Acquia CDP Technology highlighted at NRF to increase conversions based on data-driven product bundling, campaign performance optimisation. Amaze Free is a free tool that enables merchants and brands to optimise and tailor shopping experiences for their customers. Kibo launches storefront accelerators to support developers to quickly build feature-rich and custom storefronts to deliver best-in-class unified commerce experiences. VTEX the enterprise digital commerce platform has announced strong momentum with the success of its VTEX Live Shopping app.
Digital River expands cross-border capabilities to support 249 eCommerce markets
Digital River has expanded its cross-border capabilities, including new geographies in the APAC region. This solution offers a single integration to enable brands to ship from 249 markets worldwide using their existing supply chain, or Digital River's newly expanded logistics network. Digital River provides brands with a headless solution for localising checkout and simplifying global payment processing, tax and duty calculation, fraud mitigation, regulatory compliance, and logistics.
Cross-border selling is challenging given the complexity of ever-changing tax and compliance rules. Utilising a global tax management solution powered by Avalara, Digital River can provide clients who also use Digital River's logistics network with the landed cost at the time of purchase. When completing their order, shoppers see the true cost of their purchase, including the product price, an accurate calculation of duties, taxes, and fees, and an estimate for shipping and handling charges. By allowing shoppers to prepay duties and taxes upfront, brands avoid delays at the border and additional charges to customers upon delivery.
The expansion brings the total number of ship-from locations supported by Digital River to 249, including Japan and China. In addition to now being able to help brands ship from nearly anywhere, Digital River provides a flexible headless design that is quick to scale and gives brands complete control over the customer experience. Digital River also offers a hubless logistics model for economical shipping. In addition to the ability to support a variety of models including cross-border, in-country, B2B, B2C, subscriptions, and IoT sales.
Acquia introduces Retail Machine Learning Models to increase customer lifetime value
Acquia has announced advanced retail machine learning models for Acquia Customer Data Platform (CDP), designed to increase customer lifetime value. Among these innovations is a new "market basket" model to drive digital commerce conversions. The solution intelligently bundling relevant products, empowering retailers to better understand the behavior of their customers.
The market basket model for Acquia CDP is a best-in-class analytics solution that helps retailers effectively pair products, price packages and gain a deeper understanding of their own customers' buying preferences. This model works by identifying correlations between items frequently purchased together to make smarter recommendations to end customers. These insights can help maximise the lifetime value to retailers of each customer.
In addition, many organisations have already leveraged the recently launched Acquia CDP innovation, multi-touch attribution, to visualise campaign performance across the funnel. These models have helped retailers understand the influence and ROI of marketing campaigns through a variety of attribution models, windows and event types, directly within Acquia CDP.
Famous launches free eCommerce design platform for Shopify brands
Famous has launched Amaze Free. A first-of-its kind, no-code design platform powering eCommerce. Amaze Free, available for free in the Shopify App Store, helps anyone quickly and easily launch their online business. Famous says it will streamline and accelerate marketing efforts and increase customer engagement through tailored shopping experiences. It also offers immersive designs, animations, and transitions, enabling merchants to build customised landing pages in just a few clicks. No design or technical skills required.
Famous is a no-code mobile eCommerce design platform that enables merchants, creatives, and business owners to captivate customers. This is through engaging, and immersive designs, leading to lower bounce rates, higher conversion rates, and increased customer loyalty.
As consumers rely on available information online to make purchasing decisions, Amaze Free helps merchants design shopping experiences tailored to educate their target audience about the products they want to see. This means consumers see relevant and personalised content based on their specific interests and needs. As a result, they have a positive, seamless experience learning about different products before they decide to buy.
Unlike existing page builders, Amaze Free streamlines the design, marketing, and sales process. Following the launch of Amaze Free, Famous aims to continuously improve and build tools that help anyone unlock their potential and create memorable mobile shopping experiences through immersive, premium designs that increase customer engagement and sales.
Kibo expands headless eCommerce offerings with NRF debut of storefront accelerators
Kibo has released three new Storefront Accelerators for developers who use Vue Storefront, React Storefront or Next.js Commerce. These tools from Kibo enable retailers to create storefronts or build out custom features on existing platforms efficiently and effectively, with any vendor partner.
For retailers, this latest offering simplifies the creation of the omnichannel experience today's shoppers require. With Kibo Headless eCommerce and the new accelerators, retailers can quickly scale up their eCommerce storefronts and offer custom features, regardless of which platform vendor or ecosystem partnerships they have previously established.
Kibo has been delivering against a strong roadmap of Storefront Accelerators based on industry standard JavaScript frameworks like VueJS (NuxtJS) and ReactJs (NextJS). These include, among others, pre-packaged storefronts like Vue Storefront, React Storefront and Next.Js Commerce. Kibo has also released accelerators for specific business use cases, such as B2C Omnichannel and B2B eCommerce.
Kibo Headless eCommerce is a leading headless commerce technology, built upon the Kibo Unified Commerce Platform. The API-first, microservices-based platform provides an underlying set of shared data and services across Kibo products. It enables Kibo Headless eCommerce to be modular while still unified.
VTEX launches Live Shopping App Momentum, new global enterprise customers and CTO
VTEX, an enterprise digital commerce platform has announced strong momentum with the success of its VTEX Live Shopping app. The app is used by more than 100 brands across 10 countries. The company has also expanded global deals with Whirlpool in six European countries and Unilever in Spain. It also signed new enterprise customers in the US with Briggs & Stratton, producer of engines for outdoor power equipment. VTEX also appointed Fernanda Weiden as its new Chief Technology Officer (CTO).
Since its launch, the VTEX Live Shopping app has experienced rapid adoption among VTEX customers. Brands and retailers using the solution have seen average consumer online session time increase fivefold. Teams can use the Live Shopping app to plan, execute and manage live one-to-one and one-to-many events. With VTEX Live Shopping app, consumers interact with product experts and influencers and can promote events within their own communities. This brings the interactive experiences of in-person shopping to the digital world.
The application also includes the ability to track performance of live events. This includes the number of participants, how many products were added to carts, average order value, likes, shares, and more. This kind of insight on consumer behaviour and preferences lets brands and retailers optimise product assortment. Furthermore, it will continually improve the end-user experience, create a virtuous cycle of higher engagement and increase conversion by more than 30% during live events.