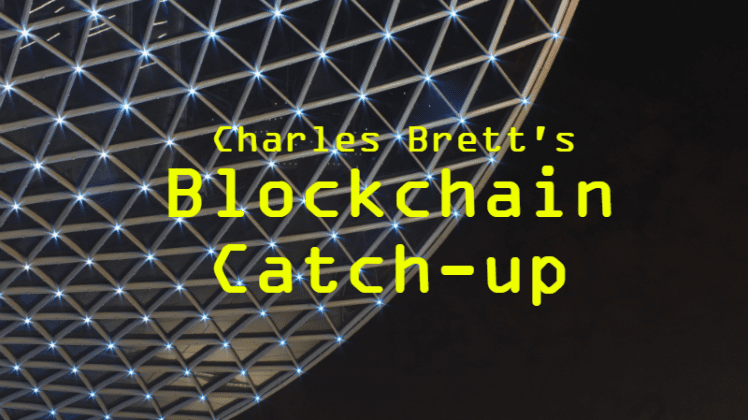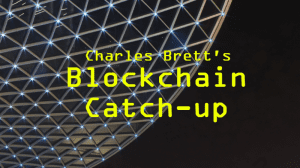 This is Charles Brett's start-of-the-week Enterprise Times 'blockchain catch-up' Week 47. Necessarily it is idiosyncratic and selective.
It is not intended to be comprehensive but does seek to highlight 'Quick Takes' on specific developments as well interesting pieces to read, a listing of some (not all) announcements/press releases and pointers to upcoming events.
Quick Takes – Charles Brett's Blockchain Catch-up Week 47
The Stanford Journal of Blockchain Law and Policy
The Stanford Journal of Blockchain Law & Policy (JBLP) publishes on the greater blockchain technology space. It says it will feature peer-reviewed articles, plus essays and comments. In conjunction with its print run, JBLP is published online and is open access.
Quick Take: The JBLP's scope spans the legal aspects of blockchains and cryptocurrencies, regulatory and policy ramifications, governance, and the future of decentralisation. Edited by Stanford University and Stanford-affiliated academics and practitioners – based out of its Blockchain Group – JBLP looks to fill the need for a neutral and reputable platform to:
publish high-quality content
advance discourse.
For Enterprise Times, this should be a resource to monitor, though it appears to publish only twice-a-year.
7 pieces to read – Charles Brett's Blockchain Catch-up Week 47
Selected announcements/press releases/opinions – Charles Brett's Blockchain Catch-up Week 47
JP Morgan hiring software engineers for 'Collateral Blockchain Tokenization' (employment)
Selected upcoming events
Blockchance Europe 2021 (December 8th-10th, 2021 – was July 7th-9th, 2021)
Crypto Finance Conference (San Moritz, January 2022)
Bitcoin 2022 (April 6th-9th, 2022).