In the last blog in this series established that professional services firms often struggle with closing the month end in a timely and accurate fashion. Five challenges were identified as the major drivers of this common issue.
The key to a smooth, accurate, and predictable period close lies in recognizing the behaviors and processes that are not proactive or repeatable in nature. One way to help resolve such behaviors is by having the right tools in place. Spreadsheets or trying to maintain home-grown systems are not adequate solutions for a mid-size or large business. As an organization scales or business goals shift, so must the tools and processes used to access, manage, and analyze financial data.
Implementing a PSA solution offers a basis for ensuring that the finance team can access the data they need to close periods in a predictable way. Here are some of the ways it can be used to deal with the issues above.
1. Create one source of the truth
Implementing a PSA solution that is linked to the CRM gives the finance team visibility of the sales pipeline and of the resourcing plan. Flowing everything into one system gives the opportunity to create one source of the truth. PSA nudges individuals when there are omissions or errors in the data entered into the system, increasing the accuracy of information, and fostering a greater sense of trust.
When people from different departments adopt this practice of using the same data stream, it is a basis for having an agreed, up-to-date record of what has been sold and delivered, and at what cost. That gives a strong basis for the finance team to do their part.
Standard finance dashboards — one source of truth for financial data across the entire company — can be automatically updated based on real-time performance data. That means less time is spent aggregating, and more time analyzing and advising on and making strategic business decisions.
2. Share responsibility across the organization
It is much easier for the finance team to move in and swiftly close the month if financial data is handled on a daily or weekly basis. This sets the pace for proactive and timely close. Using a PSA enables everyone across the business to see what they have to do to keep the period close motor running.
For example, project managers can stay on top of managing the operational aspects of the project. They can be proactive about chasing timesheets and expenses and understanding planned, remaining, actual, and invoiceable hours. No longer will finance have to chase them at period end, reducing the volume of emails, administration, and communication for all. This all means that closing the month is less onerous and can happen smoothly.
3. Automate and streamline time capture
A PSA which is designed to improve the consultant experience will deliver the potential to change the conversation around time capture. PSA can provide predictive timesheets that automatically suggest entries based on typical, projected, or expected hours. This makes the entire timesheet entry process easier. The PSA solution can nudge users when it is time to update or confirm their information before it is overdue. PSA allows consultants to update timesheets and expenses across all devices, making it a simple and painless process.
A good PSA can also reduce inaccurate information out of the system, for example by not accepting ineligible expense claims. Additionally, it can enable consultants to indicate where the time prediction is unrealistic. When individuals understand that their data is being used to update forecasts and improve the accuracy of future proposals, they start to see time capture as an important part of their role rather than just a box-ticking exercise.
4. Don't reopen closed periods
If financial data is being used to inform future planning, it is important that the periods are closed and put away. That enables this process to be the metronome that underpins the business. All departments collaborate in it, and everyone understands that closed must mean closed. Important pieces of data which turn up after the date can be applied to the current period, but not to the past one.
When implementing an automated system, it is important to understand that going back into the past and changing one number — although it may seem small — can affect all the other numbers in the system.
5. Focus on identifying revenue leakage
Implementing a PSA solution creates visibility of the project commercials. It will raise a red flag when they go off track. That means revenue leakage is identified as soon as it starts to occur. In turn this gives everyone the best chance of working together to plug the hole.
When actual revenue changes, if the forecast is updated automatically then there are fewer surprises, whether nice or nasty at the end of the month. This makes the process of closing each month much easier. It also drives a forward looking perspective that improves business performance.
Final Thoughts
Closing financial periods predictably, within a couple of days of the actual end of month, is great for the business in several ways. It creates that reliable rhythm which brings every department across the organization together. Everyone knows that they are required to participate in this process, that it is considered an important part of their roles, and that it feeds into creating a more predictable business going forward.
When the period is closed out, accurate invoices can be automatically sent out, bringing payment closer. And, as soon as the past period is closed out, all eyes turn to the road ahead and to the part you can actually influence—the future.
---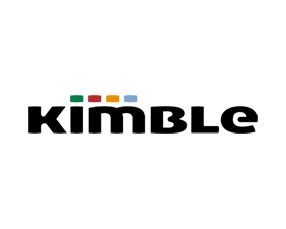 Kimble Applications helps professional service organizations run their project-based businesses better. Global leaders in consulting, software, and hi-tech such as NTT Data, Sage, and Canon use Kimble to optimize resource utilization, profitability, and business scalability. Kimble is the only leading software vendor that focuses exclusively on professional services automation (PSA), putting all its energy into innovating features and easy-to-use functionality that improve team collaboration and efficiency around the key services processes. Built to work seamlessly with CRM, Kimble drives a forward-looking focus and more timely decision making with intelligent insights and guidance.