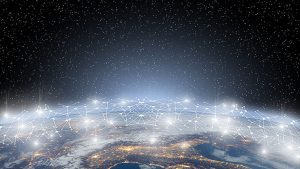 Like most technologies today, EDI has several approaches that companies can implement to enable the messaging platform. Companies can either adopt an in-house approach to EDI or look to outsource the solution. Both have advantages and disadvantages. This blog lays out the case for the outsourcing option.
In house EDI
First, we have in-house EDI. This approach is best suited for larger organisations dealing with hundreds or thousands of incoming and outgoing documents from trading partners. The initial setup required for establishing your own EDI can be complex and expensive. It includes significant hardware, services and software costs. While the Cloud has eliminated the hardware element or moved it from Capex to Opex, the setup costs are still high.
Adding newer trading partners and guidelines can require systemic upgrades to ensure compliance with various protocols. Scalability quickly becomes another key concern dictating the growth (or not) of your EDI capabilities.
The advantage of in-house EDI solutions is it enables the organisation to have complete control over its EDI platform. It makes it easier to dictate suppliers' changes. It also increases flexibility and lock-in for other companies on the EDI network.
Direct EDI can become complex when operating across multiple enterprise exchanges. This is where the emergence of VAN (Value Added Network) EDIs can help. It allows one connection to route orders to respective partners.
Why you might consider outsourcing EDI Implementation
Another option for implementing EDI is an outsourced approach. Partnering with a services company allows a company to leverage its expertise in EDI and ERP integrations. They have done it many times before. The service company can take responsibility for new trading partner integration, avoiding any increased load on internal resources. It also means that any networking changes are handled at arm's length on a network that is not part of the core corporate infrastructure.
To put things into perspective, let's look at a few more reasons why you may want to adopt this approach.
With a third-party EDI service provider, you don't have to worry about:
Resource allocation: Outsourcing EDI frees up internal resources and enables IT teams to focus on the business. It reduces the number of financial transactions required, which increases efficiency. By outsourcing the maintenance and support, configuration changes are requested and delivered by the service provider. This also frees up resources.
Data reconciliation and processing: A company specialising in EDI services will have all the expertise and experience needed for seamless document and data exchange. This includes experience with similar or even the same data formats and exchange protocols your trading partners use. In this case, the process of implementation becomes even easier when compared to in-house practice.
Infrastructure: The service provider delivers all the hardware and software required. They will have the responsibility to ensure they meet the required standards and can interface with client systems.
Scalability: With the right provider, scalability is no longer a concern. It becomes the responsibility of the provider. There is no longer this risk of bill shock when systems become unable to cope.
What comes next?
The decisions that you make when enabling an EDI-powered workspace can strike a change at the very core of your business. It enables your supply chain, and it will resonate across all aspects involved in the chain of governance.
It's not always smooth sailing from here onwards. Still, EDI can stabilise a corporate network of continuous documentation processes while mobilising an organisational change that forces a much-needed paradigm shift.
The next generation of cloud-based EDI is now available. Companies have all the more reason to innovate their business in the future, with EDI in mind. Your business doesn't need to be completely redesigned, but technology can empower digital transformation. You can choose to shape it to implement ever-changing technologies. With time, you will realise that keeping up with the latest is important; keeping up with the right technologies is even more so.
The Symtrax Advantage
Symtrax specialises in honing EDI capabilities to meet standards and protocols and blends convenience with security. Our software, Compleo Hybrid, uses certified connectors and web APIs to integrate directly with all major ERPs. With end-to-end automation, your entire document exchange and conversion process is optimised to require no manual interference at any point. You can manage, analyse, and compare information to make effective decisions, powered by electronic data that is available and at your disposal at all times.
We recently enabled an EDI-driven solution for one of our customers: this company needed to cater to their client's specifications for a document exchange process. Specifically, they needed to convert each invoice into a hexadecimal format and upload it to a pre-defined repository using an API. Compleo met these specifications without any need for manual input.
E-invoicing also helps meet data formats as a compliance measure for all businesses operating under relevant jurisdictions Symtrax is at the forefront of electronic invoicing for enterprises around the world. By connecting with PEPPOL and Chorus Manager, we not only provide a country-specific solution but also allow exporters to adapt to new regions. PEPPOL alone enables businesses to conduct exchanges in France, Spain, Germany, Benelux, the Nordics, and India, with Mexico and Saudi Arabia being added soon. Furthermore, after the recent e-invoicing mandate in India, Symtrax has established a new presence in this market, helping organisations achieve compliance while also taking steps towards digitisation.
This is the second in a series of blogs around EDI. The first, entitled "How can EDI be the cornerstone of your B2B network? is available to read here.
---
Symtrax is a document management software provider with more than 3,000 installations worldwide. Our solution, Compleo Hybrid, handles the entire business document life cycle from creation to signature to distribution. With our specialists located in seven offices around the world, we directly address cross-industry needs and craft customer-specific service.
We create and implement digital document solutions to turn enterprise processes fully digital and EDI-ready.
We craft, tailor, and seamlessly integrate customer-specific software solutions along with cloud-based document interchanges.
We have brought our proven expertise in digital transformation to more than 3,000 companies worldwide with our average customer relationship lasting 12+ years.