Application Programming Languages (APIs) are key to organisations digital transformation projects. Those companies that have successful digital transformation projects end up with a frictionless environment. But for that to happen, the APIs need to support that frictionless approach. Unfortunately, not all APIs are the same, and not all organisations are successful.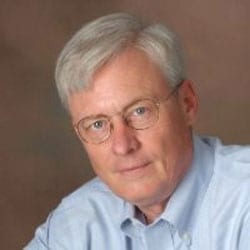 To understand what companies need to do better, Enterprise Times spoke with Eric Newcomer, CTO, WSO2, and Ricardo Diniz, General Manager for UK and Southern Europe, WSO2. Both have experience of designing and deploying digital transformation projects.
When asked why some companies failed to understand frictionless, Newcomer told us that it is all about the processes that organisations have. Often, the staff are the gatekeepers to an organisations systems, for example, bank tellers and civil servants. When those organisations update their systems, they update them with their staff, not with customers in mind. It is starting to change but not fast enough, and that will inhibit customer adoption.
Diniz talks about TfL and its London Works project. He says that it is successful because: "that digital transformation was driven by customer needs." He also goes on to cite the work Madrid is doing to launch new digital services for citizens. They are focused on giving people the ability to interact with all the local government and even national government services without the risk of gatekeepers.
Newcomer believes that the big digital pioneers are successful because they plan well ahead. They build and test their APIs not just for internal consumption but also for customer access.
To hear what else Newcomer and Diniz had to say, listen to the podcast.
Where can I get it?
You can listen to the podcast by clicking on the player below. Alternatively, click on any of the podcast services below and go to the Enterprise Times podcast page.