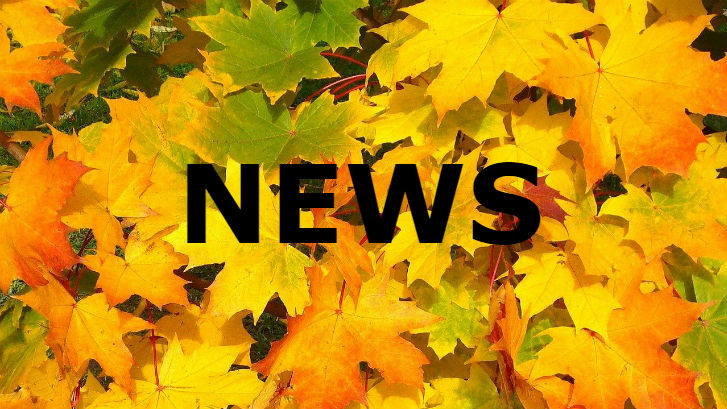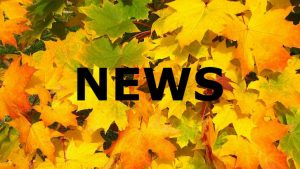 It's been a busy two weeks for several organisations, with some important news whilst I was enjoying a vacation on the sandy beaches of Northumbria. This is a limited roundup of ERP and PSA news that has happened over the last couple of weeks. Sage has two conferences: Sage Advantage for Sage Intacct and then Sage Sessions for Sage X3. At the Unit4 conference, X4U, the people-centric ERP vendor, announced Industry Mesh. Unit4 also revealed a new global study, the Business Future Index.
The big news for PSA is the upcoming merger of Kimble Applications and Mavenlink, brought together by Accel-KRR in an apparent attempt to take the PSA market by storm. The consolidation follows the acquisition of Changepoint and Clarizen by Planview earlier this year. Other news included a new Chief Legal Officer at FinancialForce and a partnership between Smartsheet and McLaren F1.
Finally, we published an interview with the new CEO of ProjectManager, Ryan Buma.
Acquisitions
The Access Group revealed the acquisition of Alcuris to provide its Health and Social Care business with new technology that allows a step change in social care.
IRIS Software Group has acquired Every, a leading compliance and HR management solution provider for the education sector.
ToolsGroup announced its acquisition of Mi9 Retail's Demand Management business. Mi9 acquired this division through its acquisition of JustEnough Software in 2018.
Unit4 has acquired Compright, a comprehensive compensation planning solution with customers in over 40 countries.
Visma has acquired Danish vendor Plandisc, developer of the world's first circular calendar.
Workday entered into a definitive agreement to acquire VNDLY, an industry leader in cloud-based external workforce and vendor management technology.
Xero announced the acquisition of LOCATE Inventory or LOCATE (the trading name of New Tack, Inc), a US cloud-based inventory management provider, to better support the inventory needs of small businesses and enhance its eCommerce capability.
Appointment
Asana has appointed Amit Singh to its Board of Directors.
Totalmobile appointed David Webb as Managing Director of Property and Facilities Management business.
Unit4 has appointed Debbie Dunnam to its board of directors and Adam Bastin as EVP Global Head of Strategy and Corporate Development.
Workday has promoted Doug Robinson to co-president and Barbara Larson to chief financial officer (CFO). Larson will report to Robynne Cisco, now co-president of finance, global procurement, and internal audit.
Xero has appointed Alex von Schirmeister as Managing Director for the UK & EMEA, commencing December 1st.
Business
Accounting Seed, an accounting solution built on the Salesforce Platform, launched "Test Drive," a guided tour of their accounting application on Salesforce AppExchange.
Epicor announced two new strategic independent software vendor (ISV) partnerships with Geotab and Buildxact.
Scott Brown, CEO of, FinancialForce wrote an open letter to customers affirming its mission to put customers at the centre of its business. Why now? Perhaps with the shift to a channel-centric strategy, Brown feels that it is important to emphasize this.
IRIS Software Group (IRIS) and School Business Services (SBS) announced a new partnership that will enable SBS' school and trust customers to take advantage of the fully integrated IRIS Ed:gen suite alongside its essential on-the-ground, local support.
MYOB took a significant step towards becoming a carbon-neutral business, announcing a partnership with GreenCollar, Australia's largest environmental markets project developer and investors.
Oracle launched the Oracle Academy Career Center, a virtual hub where students and educators gain free access to professional training, technical certifications, academic curriculum, and experiential learning resources for the classroom and beyond.
Skedulo is joining companies from around Australia to support an innovative new platform UNIQ You, launched in Queensland this month to foster impactful conversations that will change the game for female representation in male-dominated industries.
Customer
Jotun has decided to upgrade their long-standing relationship with IFS and go 'evergreen' with IFS Cloud to minimize risk to operational efficiency and maintain their desired growth.
Duvel Moortgat has chosen Infor Production Scheduling to support the growth of the brewery.
Wolf Lingerie has chosen its Infor CloudSuite Fashion, an ERP solution specifically designed for the fashion, textile and luxury industries, as part of a project to overhaul its information system and processes by 2022.
Proclaim Interactive, a digital agency focused on bringing more clients, patients, supporters, and sales to their customers, leveraged Mavenlink to hit 19% year-over-year growth and more positive effects.
The Fortney Hospitality Group, which operates 19 Brothers Bar & Grill's across ten states, has moved to the cloud and modernized its IT infrastructure with Oracle MICROS Simphony Cloud Point-of-Sale (POS).
Honda Motor is improving the efficiency of its procurement for operations in Japan with Oracle Fusion Cloud Enterprise Resource Planning (ERP), optimizing the procurement cost of indirect materials.
LandSouth Construction, a best-in-class builder of innovative multifamily and senior living facilities in the United States, has chosen Procore as its only construction management platform.
Crawford & Company, the world's largest independent claims management company, has selected Replicon as their preferred partner for project time tracking and project costing for their global employee base.
FUJIFILM Healthcare Europe has selected and deployed ServiceMax's field service management platform to digitise its service operations in Europe.
POOLCORP has selected ToolsGroup software to improve supply chain resilience and service to customers while increasing profitability.
Mitie, the UK's leading facilities management company, has completed one million visits using Totalmobile's mobile workforce management and scheduling capabilities for operatives carrying out checks on citizens quarantining at home following international travel in line with government policy.
Hixson Architecture, Engineering and Interiors renewed its agreement with Unanet ERP to streamline its digital transformation and project management. Hixson renewed after more than a decade of success with Unanet solutions.
VAI  and PruittHealth, a leader in post-acute care in the Southeastern United States, have partnered to develop and implement an electronic data interchange to assist PruittHealth in completing its digital goals and transformation.
Financial Results
Intuit announced financial results for the first quarter of fiscal 2022, which ended Oct. 31. Intuit grew total revenue to $2.0 billion, up from $1.3 billion the prior year, including the addition of Credit Karma. With the addition of Mailchimp starting Nov 1, and the company's strong momentum, Intuit raised its fiscal year 2022 revenue guidance to 26% to 28% growth.
monday.com announced impressive third-quarter 2021 results. Revenue was $83.0 million, an increase of 95% year-over-year. The net dollar retention rate for customers with more than ten users was over 130%.
Sage published its Q4 and full-year results. Total revenue grew by 3% to £1,778 million, with operating profit dropping 10% to £343 million. Steve Hare, CEO, Sage, commented: Sage delivered a strong performance in FY21. "We achieved recurring revenue growth ahead of our initial expectations and ended the year with real momentum, supported by our strategic investment in sales, marketing and innovation."
Unanet revealed it has completed the third quarter with a nearly 30% increase in new customer wins quarter over quarter. Those customers included Newfields, Royal Engineering, CPPI, Muse Technologies Inc, BVH Architecture and Infinity Labs.
Workday announced its Q3 results ending October 21, 2021. Total revenues were $1.33 billion, an increase of 20% from the third quarter of fiscal 2021. Subscription revenue was $1.17 billion, an increase of 21% from the same period last year.
Xero Limited reported its half-year earnings to 30 September 2021 (H1 FY22). Operating revenue was up 23% to NZ$505.7 million (26% in constant currency). Total subscribers increased by 23% to 3.0 million. Free cash flow was NZ$6.4 million compared to NZ$54.3 million
Product
SoftwarePlant announced BigPicture 8.2. Custom Reports are now available in BigPicture, and with 8.2, there are new report templates with cross-initiative team dependency diagrams and comprehensive risk matrices. There are improved integrations for BigPicture users too.
Forecast announced an integration to BambooHR.
Plex launched Plex Production Monitoring, a new quick-start solution that helps manufacturers gain real-time plant floor data visibility.
SAP announced the availability of SAP Responsible Design and Production, a solution for designing products sustainably and transitioning to a circular economy.
SYSPRO announced the release of SYSPRO R2 2021. The release includes industry-built capabilities to assist manufacturers and distributors in improving control of internal operations, increasing self-service and flexibility across the supply chain, and providing better insights and intelligence for improved decision-making.
Workday announced its latest workforce management innovations to support frontline workers and managers, including Workday Scheduling and Labor Optimization. This intelligent, worker-first scheduling solution matches labour demands with worker preferences. With this solution, organizations can better optimize shift schedules and empower frontline workers with flexibility and control for when and how they work.
Research
FreshBooks launched its inaugural Canadian Self-Employment Report. The report uncovered that 30% of traditionally-employed Canadian professionals expect to transition to self-employment. It projected an estimated 7 million Canadians expect to start their own business, freelance or become self-employed in the next two years.
Research conducted by IRIS Software Group reveals that while many accountants have finally achieved the advisor status they were striving towards, they feel the additional pressures that come with this role. 32% of accountants reveal their clients now expect them to deliver advisory services on top of day-to-day compliance work without paying additional fees.
Research by MYOB revealed that only 45% of working Australians feel productive most of the week, and nearly half (47%) spend between 2 and 10 hours each week on work-related admin. MYOB's General Manager for Small Business, Emma Fawcett, commented, "A lack of productivity is not only a cost to individuals; it's a cost to businesses and the economy. A recent report from the Productivity Commission found Australia's business productivity is at its lowest in 60 years and has led to low business and wages growth."
A Procore report found that both owners and contractors in Canada face various challenges in project cost management. Still, they believe using one streamlined tool will help facilitate construction projects and cost management more efficiently.
Jas Saraw, Vice President, Canada, Procore, said, "Cost management is one area that has often taken a back seat as construction has become more digitized. Understanding the financial health of your project in real-time can have a significant impact on operations and on the bottom line. This report offers great insight into both the challenges and opportunities for the construction industry, and how technology can play a significant role with project financials."
A survey conducted by SoftOne (member of Olympia Group of companies) among 6.000 cloud/SaaS customers in Greece, Cyprus, Romania and Bulgaria, shows that providing remote access to corporate applications and data is the primary benefit of cloud computing for 9 in 10 enterprises. 77% of respondents indicate that Soft1 Cloud ERP has facilitated their seamless business operation during coronavirus lockdown.
A survey by Xero uncovered the prevalence of invoice fraud in Australia amongst small businesses, with one in five (18%) respondents having fallen victim to scammers falsely paying out a huge $15,500 on average. Research by Xero carried out in partnership with behavioural science consultancy Decision Design found that small businesses which readily adopt new technology enjoyed on average 120% higher revenue, 106% higher productivity and were 27% more likely to wake up excited about their work.