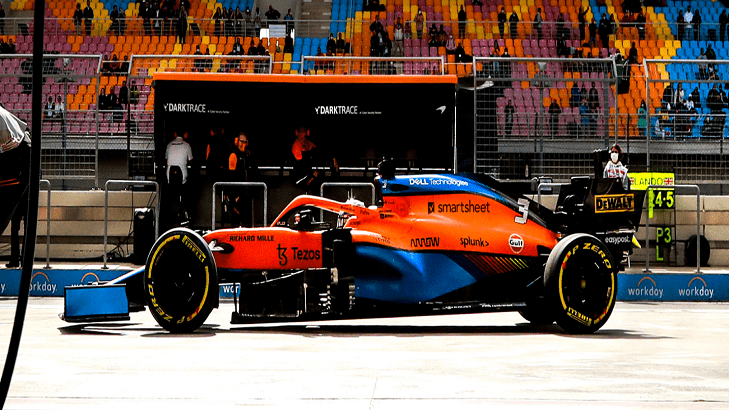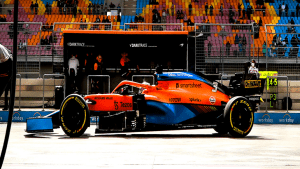 McLaren Racing and Smartsheet have announced a new partnership that saw Smartsheet become an official technology partner of the McLaren Formula 1 team at the 2021 Brazilian Grand Prix. Smartsheet is a platform for dynamic work that aligns people and technology, enabling teams to move faster and drive innovation.
Smartsheet technology will be integrated into the McLaren Racing infrastructure to help drive the team's digital transformation. The initial focus is on smarter asset management to support fan engagement and race operations through Smartsheet's digital asset management platform, Brandfolder.
According to Mark Mader, CEO, Smartsheet, "Technology is at the core of McLaren Racing. From pushing the boundaries of what it means to be a racing organisation to adapting to new ways of working that ensure operational excellence.
"Smartsheet powers many of the greatest teams in the world. We are proud to fuel McLaren's strategic initiatives and winning ambitions by bringing teamwork and collaboration to the starting line."
Driving McLaren's digital programme
The Smartsheet brand will first be represented on the McLaren MCL35M race cars at the 2021 Brazilian Grand Prix. In addition to the race cars, pit-crew overalls, pit-wall stand and race suits of the McLaren F1 drivers, Lando Norris and Daniel Ricciardo, for the 2022 season and beyond.
According to Zak Brown, CEO, McLaren Racing, "We're delighted to partner with Smartsheet. A brand who shares our ambitions in striving for excellence built on a foundation of teamwork and integrity. Technology is vital to everything we do. Smartsheet's technology will help us drive our digital programmes to a new level. It will enable us to implement systems that will positively impact our racing operations. We look forward to seeing the Smartsheet brand represented on McLaren F1 cars and the global stage of Formula 1."
Enterprise Times: What this means for business
It looks like a win-win situation for both McLaren Racing and Smartsheet. McClaren gets a new technical partner that does exactly what's written on the tin. A platform that increasingly is becoming the hub for many teams in enterprises across the world. For Smartsheet, the name gets emblazoned across McLaren collateral and that can only further support the aspirations of the company.
Last month, the company announced the formation of two regions, the US and a new EU region. The new EU region is hosted in Frankfurt, Germany. Smartsheet intends to add more regions in the next year, possibly in Asia-Pac and the UK. So, the company is demonstrating its global ambitions. As a result, the partnership with McLaren is the perfect vehicle (….forgive the pun) for declaring that goal.