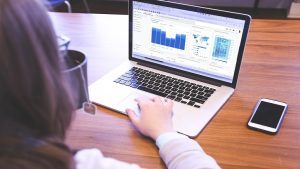 BOLD Strategies, an end-to-end eCommerce service provider serving the consumer-packaged goods (CPG) sector has launched FOCUS 2.0. The company says the new solution is an eCommerce analytics platform designed for speed and simplicity. With one tool and in less than 10 minutes, clients using the Focus 2.0 dashboard can track their media and brand performance across over 30 different retailers. This includes Amazon, Walmart, Target, and Kroger and on their own DTC websites. The dashboard is exclusively available to BOLD clients.
Demystifying eCommerce for brands
Ecommerce sales now represent over 15% of total retail sales and are expected to grow 18% this year. To grow, CPG brands need to win online, and this requires market visibility. Bold Strategies believes today's patchwork of tools and data portals makes this nearly impossible. Especially for small to mid-sized brands who don't have large IT teams.
Further complicating matters, brands are expected to spend $30 billion on retailer website advertising ("retail media") this year. Furthermore, each retailer has different systems with its own idiosyncrasies. The company suggests that without Focus 2.0, brands need to look at each retailer's data separately. Often with inconsistent measures, time periods, and product definitions.
"Our whole goal at BOLD is to simplify and demystify eCommerce for brands. So that they can focus on their business," said BOLD Strategies Senior Vice President of Solutions Darcy Ramler.
"This new launch saves time and frustration not only for BOLD clients. But also, for our own employees who are definitely popping the champagne today."
Focus 2.0 Dashboard
BOLD Strategies says with one login to the Focus 2.0 Dashboard, clients can see:
eCommerce sales across DTC and retail
ROI of their Search and Social investments
ROI of their Retail Media investments
Inventory levels and out-of-stocks
Status of ongoing marketing and creative projects
In addition to providing market visibility, the tool is also intended to facilitate collaboration. "We designed Focus 2.0 to get everyone on the same page and to drive the important discussions that we need to have with brands. It helps teams to jointly identify issues and opportunities. It also drives accountability on both sides of the table to ensure that we're always moving forward together," Ramler added.
Enterprise Times: What this means for business
Analytics has always had a bit of the quality of the dark magic in Harry Potter films. This has resulted in many retailers struggling to get it right, despite the critical importance of analytics in today's business. For instance, with Black Friday fast approaching, it is vital for brands to make accurate and quick decisions.
Research upon research has demonstrated that many organisations do not effectively use the data they generate. As a result, they will continue to miss the chance to maximise revenues during the golden holiday season period.
BOLD Strategies, newly launched FOCUS 2.0 solution sounds impressive. The company says it's designed for speed and simplicity. Features that retailers, online merchants and brands will need to survive and hopefully thrive in today's competitive environment.