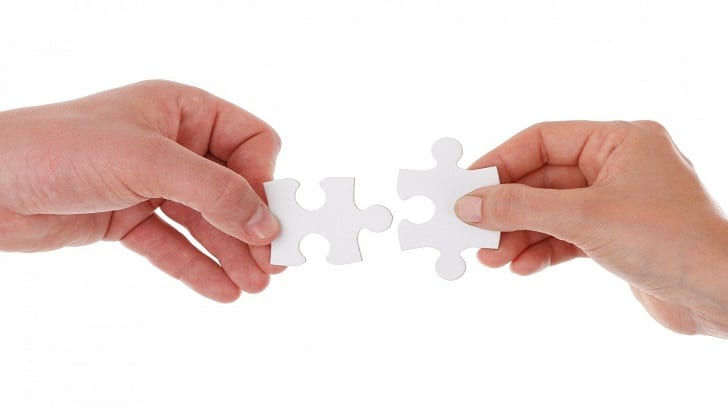 Microsoft and SAS have announced a strategic partnership that will see Microsoft's Azure become the preferred cloud to SAS. The partnership deepens integrations of various SAS products into Microsoft's cloud portfolio, ranging from Azure to Dynamics 365 and PowerBI. The two companies also plan to launch new joint solutions for their customers.
The two companies will support customers to easily run their SAS workloads in the cloud. Additionally, they are to expand their business solutions and unlock critical value from their digital transformation initiatives. As part of the partnership, the companies will migrate SAS analytical products and industry solutions onto Microsoft Azure. As a result, Azure will become the preferred cloud provider for the SAS Cloud.
SAS industry solutions will also bring added value to Microsoft's customers across healthcare, financial services and many other industries. This partnership builds on SAS integrations across Microsoft cloud solutions for Azure, Dynamics 365, Microsoft 365 and Power Platform. It supports the companies' shared vision to democratise AI and analytics further.
Partnership to accelerate customer growth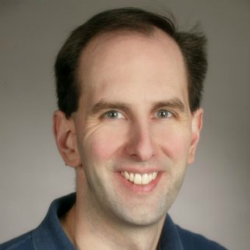 "Through this partnership, Microsoft and SAS will help our customers accelerate growth and find new ways to drive innovation. Complemented with a set of SAS Analytics on Microsoft Azure," said Scott Guthrie, Microsoft Executive VP of Cloud and AI.
"SAS is a strategic partner for Microsoft. Together we will help customers across dozens of industries and horizontals address their most critical and complex analytical challenges."
Organisations around the world are moving to the cloud to innovate and move faster toward their business goals. As part of this transition, customers, like St. Louis-based health system Mercy, are migrating their SAS analytic workloads to Azure. Such companies expect to improve performance and improve cost-efficiency.
Capitalising on analytics software
"At Mercy, we're focused on how to continuously improve patient care and outcomes. We realise the role of data analytics and machine learning in bringing that focus to light. Working with SAS and Microsoft, we can capitalise on analytics software. The Azure cloud platform will strengthen our ability to harness real-world evidence for improved outcomes and more informed care," said Curtis Dudley, Mercy VP of Data Analytics.
"We're excited about the potential for increased speed, scalability. In addition to the expanded catalogue of analytics solutions to help us deliver a new care model."
SAS and Microsoft plan to provide a seamless experience and help organisations accelerate their cloud transformation initiatives. Both companies are working together to ensure that SAS products and solutions can be deployed and run effectively on Azure.
"SAS and Microsoft have a shared vision of helping customers accelerate their digital transformation initiatives. We both understand that it is about enrichment of data. Improving lives through better decisions," said Oliver Schabenberger, SAS Chief Technology Officer and Chief Operating Officer.
"Partnering with Microsoft gives customers a more seamless path to the cloud. This will provide faster, more powerful and easier access to SAS solutions. It should enable trusted decisions with analytics that everyone – regardless of skill level – can understand."
Market-ready joint solutions for customers
This will include optimising SAS Viya, the latest release of the company's cloud-native offering, for Azure. It also sees integration of the SAS deep portfolio of industry solutions, from fraud to risk to retail, into the Azure Marketplace. It is expected to provide improved productivity and enhanced business outcomes for customers.
Additionally, through the partnership, Microsoft and SAS will explore opportunities to integrate SAS analytics capabilities. It includes industry-specific models, within Azure and Dynamics 365. The partnership will build new market-ready joint solutions for customers that are natively integrated with SAS services. These new solutions will cover multiple vertical industries.
This integration will also help SAS customers capitalise on scalability and flexibility of the cloud for analytics and AI workloads. Microsoft and SAS are working with customers to capitalise on the vast data generated by the Internet of Things. It achieves this by combining Microsoft's Azure IoT platform with SAS edge-to-cloud IoT analytics and AI capabilities.
Enterprise Times: What this means for business?
Are we witnessing an engagement party? The first steps to the road of a future marriage? The eventual merger of SAS with Microsoft? SAS is a premier player in the analytics field, and Microsoft a leader in cloud. It makes for an interesting strategic partnership.
SAS is planning to build integrations across Microsoft's entire cloud portfolio (Azure, Microsoft 365, Dynamics 365 & Power BI). It makes both companies, very close bedfellows and opens the need for close collaboration work on new solutions. Each company's technology suite complements each other.
The partnership is not an exclusive agreement. SAS have stressed they will continue to offer support for customers who choose different cloud providers. However, the agreement will enable SAS and Microsoft customers to address some of their most critical and complex analytical challenges. At the same time fostering continuous innovation. The basis of a good long-term relationship.